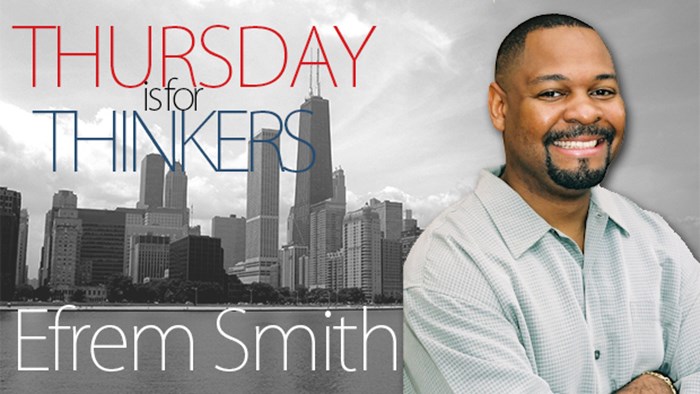 It seems that you can go to just about any inner city in the United States of America and find the same interesting dynamic. Many cities have communities that are considered the most afflicted when it comes to crime, poverty, education, and other areas. These communities tend to be close to the downtown of the cities, which in many cases is at some point on the journey of gentrification. At the same time these communities tend to be filled with churches.
Some of the worst communities in our American cities have churches on every corner.
Some of the worst communities in our American cities have churches on every corner. There are all sorts of churches from Black Churches to Korean Churches, and from Pentecostal Churches to Catholic Churches. If you want a lesson on the history, diversity, beauty, and challenges of the American Church come to the inner-city of a major metropolis and get your Church lessons. The suburbs are not the central context for understanding the history, present state, and future of the Church in the United States, the city is.
After the Church had a significant exodus from the city in the 1960s, 1970s, and 1980s, it's now become the cool, missional thing to return to the city. Evangelicals are now coming into the city the way they were venturing into the wilderness to build camps in the 1940s. I'm actually glad they're coming in general, but will it change anything in a major way?
We already have churches on every corner and multiple churches on the same block. Do we really need more urban churches? Yes, if we embrace the need for urban church planting that is committed to Kingdom advancement among the urban poor in a way that leads to indigenous ministry leadership development.
This is really about returning to the ministry strategy of Jesus. Jesus went into cities, towns, and villages with a Kingdom advancing approach that led to indigenous people not only being transformed by the Gospel, but also becoming Kingdom laborers and leaders within their own communities.
Consider the story of the Samaritan Woman in John 4 for an example of this. Though there are many churches in the cities of America, the reason our inner-cities still struggle is because of a lack of a comprehensive missional, community engaging, and leadership development approach. There are individual churches here and there that are attempting this ministry approach, but we need networks of urban churches and church planting movements committed to raising up an army of urban laborers transforming their own communities.
We don't simply need more churches in our cities we need church planting and leadership development movements. These movements should specifically center on the empowerment of the urban poor. This will call urban church planting movements to connect evangelism, discipleship, and a liberating witness to the marginalized and outcast.
Let me conclude by also offering three things that need to occur among the urban church and those coming into the city to start churches in order to experience revolutionary Kingdom advancement and transformation.
1. We need existing urban churches to stop doing ministry in isolation, which can create a culture of mini-empire building instead of Kingdom of God advancement.
We need the existing urban church to be missional and be passionate about the Kingdom of God, not empire building.
Urban churches must collaborate because the social challenges are too massive for any one church to solve, no matter its size. We need urban church coalitions and associations which cross race, ethnicity, denomination, and doctrine in order to create the Kingdom army needed to defeat Satan's strategy of evil, arrogance, pride, and division.
2. We need existing churches to embrace church planting over church splitting.
Church splitting comes about in part because of a lack of embracing the biblical mandate and framework for church planting and development. The urban church must develop a culture of raising up, releasing, and resourcing leaders as church planters and ministry developers.
3. Suburban churches, church planting movements, and urban missions organizations must partner with existing urban churches to plant urban churches.
People coming into the city must honor the church that is already in the city and, through that, recognize that Jesus Christ is already present in the city inviting others to join in on God's strategy for urban revival.
We need the existing urban church to be missional and be passionate about the Kingdom of God, not empire building. We also need new urban church plants that honor the existing urban churches that came before them, treating them as revered elders. A united urban church army and movement can tackle the challenges facing cities across this nation.
The Exchange is a part of CT's Blog Forum. Support the work of CT. Subscribe and get one year free.
The views of the blogger do not necessarily reflect those of Christianity Today.