May 9, 2014
Humor
Church Signs of the Week: May 9, 2014
Rehab; Like It Used To Be; Ready or Not...Again |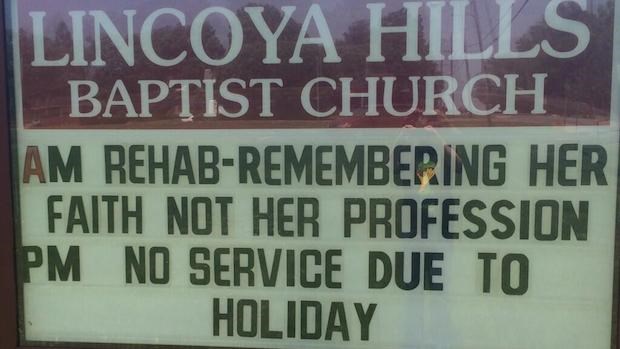 Sometimes taking an extra minute to check the spelling in the Bible passage is worth it. This is one of those times.
"Church like it used to be?" So when is that exactly? 1950 or A.D. 50?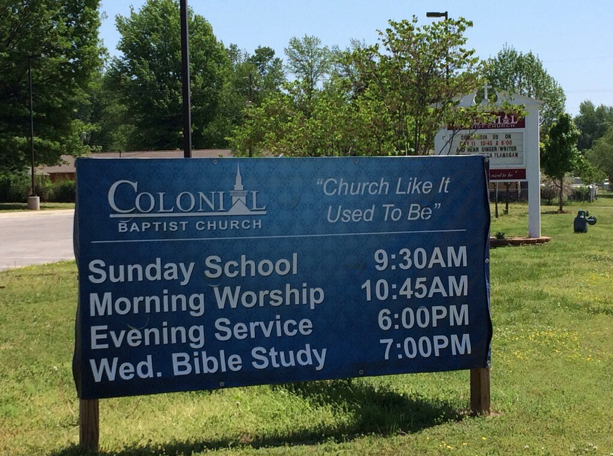 We've had some like this before, and this is a sort of reprise of a great one from last week. I'm not sure which is creepier.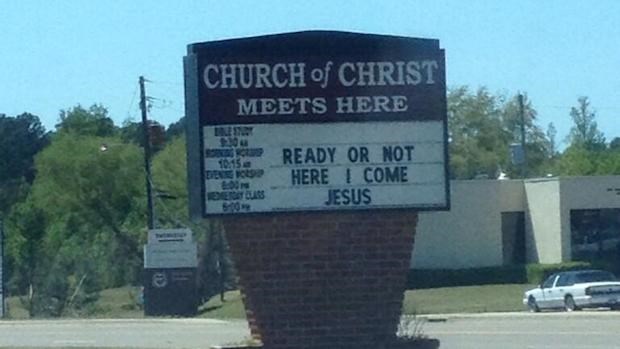 Thanks to Jeff Jones, Brad Graves, and Jason Carlton for sending these in. As always, send me your signs via Twitter to @EdStetzer.
Want to read a weekly digest of The Exchange blog? Click here to subscribe to Christianity Today's Newsletter for The Exchange to get weekly wrap-ups in your inbox.
I found this video this week. As a father of three daughters, I may have to use this one someday.
Support our work. Subscribe to CT and get one year free.