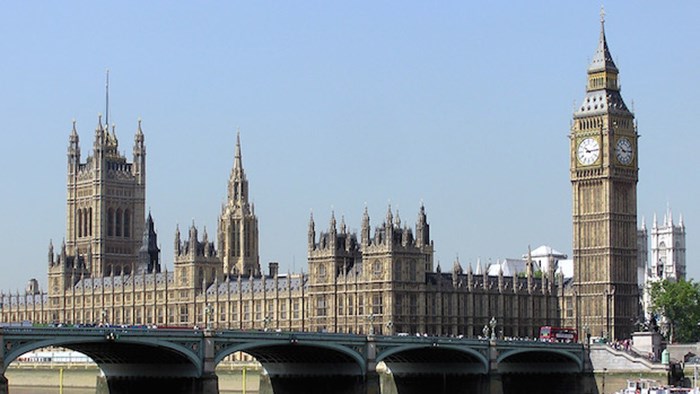 Image: Adrian Pingstone / Wikicommons
Recently, there has been talk of the identity of the United Kingdom as a Christian nation. Prime Minister David Cameron first made mention of it a couple of weeks ago, and the Archbishop of Canterbury, Justin Welby, agreed.
Faith expression in the U.K. is certainly in flux. Part of that is a decline, but part of that is reconfiguration. That's where this research comes in.
Below is a summary of a study on "fresh expressions" (yes, that's a thing) in the United Kingdom.
You can download the full report here.
Between January 2012 and October 2013, the Church of England's Church Army's Research Unit studied over 1000 cases of church planting and church growth from 10 dioceses of the Church of England. They looked at data from 1992 - 2012. Of the 1000 cases studied, 518 met criteria necessary to be labeled as what they call a "Fresh Expression of Church."
"What is a Fresh Expression of Church?" one might ask. There are 10 basic parameters:
Was something Christian and communal brought to 'birth' that was new and further, rather than an existing group modified?
Has the starting group tried to engage with non-churchgoers?
Does the resultant community meet at least once a month?
Does it have a name that helps to give it an identity? An active search, not yet yielding a name, is allowed.
Is there intention to be Church?
Is it Anglican, or an Anglican partner in an Ecumenical project?
There is some form of leadership recognized within, and also without.
At least the majority of members (who are part of the public gathering) see it as their major expression of being church.
There is aspiration for the four creedal 'marks' of church, or ecclesial relationships: "up/holy, in/one, out/apostolic, of/catholic."
There is intent to become 'three self' (self-financing, self-governing, and self-reproducing).
Based on the report, the questions that were asked to form this study dealt with the following details:
• evaluations of what transfer growth was occurring

• whether newcomers were existing Christians, the de-churched or the non-churched

• what proportion of newcomers came from the surrounding area

• what progress the young churches were making towards financial viability

• how typical those coming were of the area and what ethnic diversity was present

• evidence of indigenous leadership emerging

• how training effects outcomes and what role pioneers are playing (8).
What's Happening
There are at least 20 different recognizable types of "Fresh Expressions of Church (fxC): Messy Church, child-focused church, and Café Church are the most common types. Most of these church gatherings are made up of an average of about 44 people.
The typical team size sent to begin these fxCs is 3-12 people. They occur in all kinds of social contexts, are begun by all traditions in the Church of England. They meet in all manner of venues and across a wide variety of days" (6).
Here are some of the key stats reported by the organization who conducted the study, theC Church of England's Church Army's Research Unit:
" . . . most of the fxC by intention and attendance are all age, with that average being 74%. It is not the case that most of them serve specialized niches . . ." (43).

"On average at the fxC, 41% of the attendees are under 16. This is significantly higher than in inherited church and is a promising beginning" (45).

Data suggests that fxC's can be planted in any context, including: City Centre, Urban, Urban Priority Area, Local Authority Estate, Local Private Estate, Private Housing Estate, Suburban, Town, NewTown, Expanded Village, Rural (38).

On average, these fxC's have a mixture of 25% Christians, 35% de-churched and 40% non-churched (6).

"37% of cases said networks were the major or total factor in how people came, not because it was their parish or local church, yet 82% were totally or mainly typical of the background area or context" (6).

"52% are lay led and what is new is 40% are people without any official badge or training" (6).

The leadership of fxC's varies, but in two-thirds of cases, they are either lead by ordained males, or lay females (62).

"Those [leaders] working in their spare time, which is mostly women, appear on several counts more effective than those working full time" (93).
Why it Matters
When looking at this research, the question must be asked, "Why do fxCs matter?" The answer is simple: they make up an ever-increasing portion of congregations in the Church of England. Here are some numbers regarding the growth of fxCs:
"On average those studied make up 15% of a diocese's church communities and 10% of overall attendance" (6).

"In 7 out of the 10 dioceses, their numbers added equates to reversing the AWA decline in those dioceses over 2006-2011 and in two other dioceses nearly does so. The attendance, coming from around a quarter of English dioceses, adds the equivalent of one further sized diocese" (6).

"Evidence suggests that for every one person sent out to be part of beginning a fresh expression of Church, now there are two and half more people. Nothing else in the Church of England has this level of missional impact and adding further ecclesial communities" (6).

"This is a 250% increase over time" (35).

"[The] Church of England is in a significantly different position to where it found itself ten years earlier in 2003, and gratitude is appropriate. One possible inference and way to put it is that the Church of England is now starting four to five fxC every week" (30).