Morning Roundup 5/26/14
A special Memorial Day Roundup
Ed Stetzer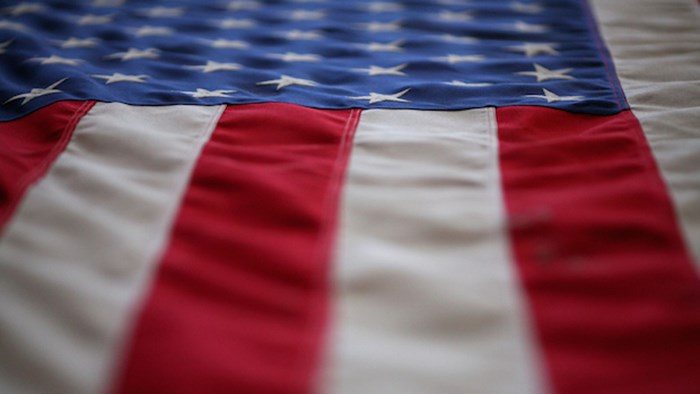 Image: Thomas Hawk / flickr
Memorial Day: Bought with a Price
For those of you reading this outside of the US, today is Memorial Day-- a holiday celebrating those who died fighting for our country and her freedoms. These freedoms that my family enjoy came at a great cost. And that cost was not just monetary, but blood-bought in wars and conflicts, some name and some now.
American Revolutionary War - 25,000 deaths
War of 1812 - 20,000 deaths
Mexican-American War - 13,283 deaths
US Civil War - 625,000 deaths
Spanish-America War - 2,446 deaths
Philippine-American War - 4,196 deaths
World War 1 - 116,516 deaths
World War 2 - 405,399 deaths
Korean War - 36,516 deaths
Vietnam War - 58,209 deaths
Persian Gulf War - 258 deaths
Iraq - 4,804 deaths
Afghanistan - 3,441 deaths (as of 4/24/14)
These brave men and women gave all they had so that we could enjoy certain freedoms not available to all. For that, my fellow Americans and I are very thankful.
Thank you soldiers-- past and present-- for the freedoms you protect.
That's a lot to remember. That's a lot of people who gave their lives for others.
I get that this is a picnic and barbecue day. Nothing wrong with that. But, in the midst of the summer kickoff, be sure to take some time to pray for the families of those who lost their loved ones-- parents, children, siblings, and more.
And, contrary some of the comments you may see on social media, it's OK to be thankful for those who are serving now (or have served) as well, as President Bush modeled in his 2007 Memorial Day speech, honoring the fallen and being thankful for those who serve today. He explained:
Good morning. This Memorial Day weekend, Americans honor those who have given their lives in service to our Nation. As we pay tribute to the brave men and women who died for our freedom, we also honor those who are defending our liberties around the world today.
Yet, the main focus should be on the "memorial," remembering those who have fallen-- who gave their lives for something greater than themselves, or just to serve along side a comrade.
Remembering the Sacrifice: A Lutheran Reflects on Memorial Day
This Memorial Day speech was given nearly fifteen years ago by Reverend J. Thomas Shelley of Zion (Shaffer's) United Lutheran Church in Seven Valleys, Pennsylvania. I've posted it below for your reading and consideration about how we might consider memorials.
On Memorial Day of last year I found myself doing something which I had never done before; indeed, something which at one time I could not even have conceived of doing: conducting a service of worship.
Memorial Day has been largely abandoned to Veteran's groups conducting military services in a few larger cemeteries. The response of the Church has been either to ignore the day altogether, or to so drape it in red, white, and blue that the nation-- and not the Triune God-- becomes the object of devotion and worship. It was probably because of the excesses of the latter that I found myself among the former-- among those who ignored the day.
But years of passing by a cemetery on the way to worship time and again have had a profound effect upon me. "I believe in... the communion of saints," always (to use Luther's phrase) "most certainly true" has become more than just words in a Creed; but a constant, discernible presence of the faithful departed of every age.
So also have years of coming increasingly frequently to the Lord's table had a profound effect upon me. The communion of saints is not found in a cemetery, but in, with, and under the Presence of the Living Christ; who is Himself present in, with, and under the bread and wine of the Holy Communion. We meet and greet the saints at the table of their Lord.
Yet it was reading a children's book on the patriotic holidays that stirred me to action; for it was only then that I discovered that in the years just following the Civil War the day was observed by holding church services (which were filled) and not by going to stores (which were closed). Now-- as with so many customs of our culture-- Memorial Day's observance has been almost entirely reversed. And in that reversal the day's original and highest meaning has been lost.
So it was that on Memorial Day of 1998 a small congregation assembled to hear the Word and share the Supper and to enter the hallowed ground of the cemetery for concluding prayers by a Civil War veteran's grave.
Much to my surprise, it was one of the most moving services of the year. I was at first struck that the first folks to arrive were some of our oldest and very faithful women, some of whom began to attend to the Altar, even though, for some, it was not "their month."
Rightful Revelry: Cautions Concerning Combining Patriotism and Worship
Christians are, in a sense, dual citizens-- of the Kingdom and of the nation where they live. I live in a country that is not without fault, but I am proud to be a citizen of that nation. I teach my children to be proud of their nation-- not unaware of its challenges-- and patriotic citizens.
Yet, I think that Christians in all those places need to be careful about mixing their faith and worship with their patriotism and nationalism.
For example, this past weekend was undoubtedly one of much pomp and patriotism in many churches throughout America. As an interim pastor at several churches, I've participated in such celebrations and appreciated the intent. However, as a pastor at churches I serve, we have not made a major practice of emphasizing patriotic holidays during worship services. We acknowledge them, pray for our nation and leaders, and are thankful. However, we are also cautious because, as I see it, some churches have overemphasized patriotic celebrations and this has led to a confusion of where "God Bless America" and "All Hail King Jesus" do, and do not, mix.
I tweeted my concern on Sunday:
US pastors: If you sang more abt America than abt Jesus this morning, repent & remember: God loves people, not countries.

– Ed Stetzer (@edstetzer) July 1, 2012
The statement was, not surprisingly, polarizing. While it was retweeted more than 420 times, I received some push-back as well. Though hard to articulate in 140 characters, I believe that anytime we place country over cross in worship, we have forsaken our primary obligation as pastors-- God-focused worship and gospel proclamation.
Now, please note that I did not say that you should not be thankful for your nation, acknowledge the holiday and the freedom we have, and even sing songs that express such. However, my concern is that-- on every Sunday-- we need to be careful that nothing (including patriotism) distracts from the gospel and confuses the issues. Your nation is important-- and I am exceedingly thankful for mine-- but I celebrate that today (on July 4th) not in Sunday worship. (Actually, I am patriotic year-round, but you get the point.) If your church service (on July 1 this year) was driven more by America than by Jesus, I think you need a change.
If your church has a regular habit of celebrating and singing about America and its greatness in the world, the line between God's sovereignty over creation and America's sovereignty as a creation will become blurry. America is not God (nor is it Israel in the Old Testament), and you should not sing about a nation in church with the same enthusiasm with which we worship God. Worship God and celebrate your country, not the other way around.
Yes. Sundays are to be days of celebration. But our celebration is always to be rooted in a resurrection, not a revolution-- a conquering King, not the conquering of a king.
And that's where the message becomes mixed in many churches. Maybe not in yourchurch, but in too many churches nonetheless.
New York Times best-selling author and speaker Eric Metaxas sat down with me during the 2014 National Religious Broadcasters convention in Nashville, Tenn., to discuss cultural engagement, religious liberty as a characteristic of American exceptionalism, importance of community and accountability, his efforts with the Colson Center and his recent books.
In this clip, Eric talks about how religious liberty is one of the attributes of the United States that makes us unique. Don't forget to join me every Tuesday at 3:00 PM Eastern for The Exchange.
The Exchange

(Weekly)
The Exchange newsletter is a weekly digest of coverage, research, and perspective from Ed Stetzer.
CT Books

(Weekly)
Each issue contains up-to-date, insightful information about today's culture, plus analysis of books important to the evangelical thinker.
The Exchange is a part of CT's Blog Forum. Support the work of CT. Subscribe and get one year free.
The views of the blogger do not necessarily reflect those of Christianity Today.