Last week I threw out an offer. Basically, when I am on vacation, I like to take a little time to encourage a normal church. Here's what I wrote:
Since I am now pastoring a church, I preach most Sundays at Grace Church. However, once every six weeks or so, I preach somewhere else (and I tend to blog about that as I will soon about my recent preaching at Sojourn Church in Louisville and my forthcoming visit to Truro Church, the historic Episcopal Church in Fairfax, VA).

In my world, I tend to speak at abnormal churches like the two I mentioned—and I am glad to do so. But, I want to make space in my life to always speak at a normal church—not the ones that make the news.

A normal church has under 100 in attendance each week, might have a bivocational pastor, is probably plateaued or declining, and the pastor is tired.

So, here's the deal. I'm looking for a small church in the Banff area to encourage on Sunday, May 25th. Basically, I will give the pastor a week off by filling in the Sunday morning services. I can't do consulting or anything like that—this is, after all, some time with Mrs. Stetzer—but I can go to lunch with the pastor and key leaders if they'd like.

I don't care about the denomination as long as you are O.K. with whatever I preach. And, you can't pay me anything for preaching. I will also bring some free books for you and your leaders.
I've done this a few times, and have been blessed to preach at normal churches (what some people call small), including Metro Wesleyan in Halifax, Progressive Primitive Baptist in Nashville, and more.
Well, the first church that approached me was actually The Branch in Canmore, Alberta, a Pentecostal church about 1.6 kilometers (or a mile) from my hotel in Canmore. The church is actually relaunching the Sunday I am coming. They are a local-led missional expression that meets in a school. The pictures below are from their former location, and they'll relaunch Sunday at this location: 601 7th ave, Canmore, Alberta inside Lawrence Grassi Middle School.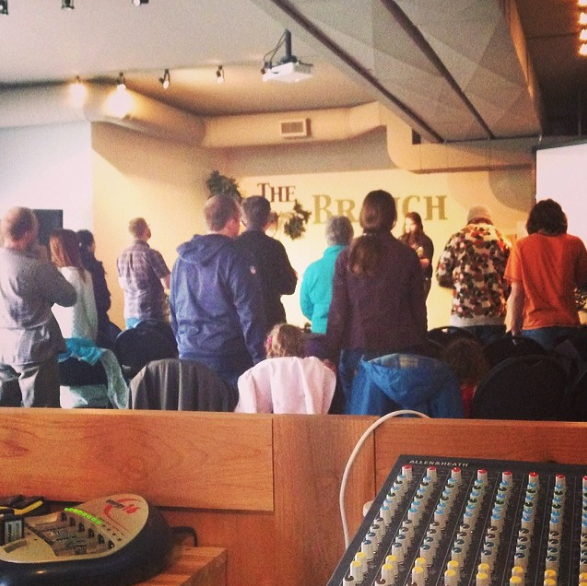 Here's the pastor, Jamie Buhler. He seems like a good guy, and I hope to encourage him, but who knows how this ends up! :-)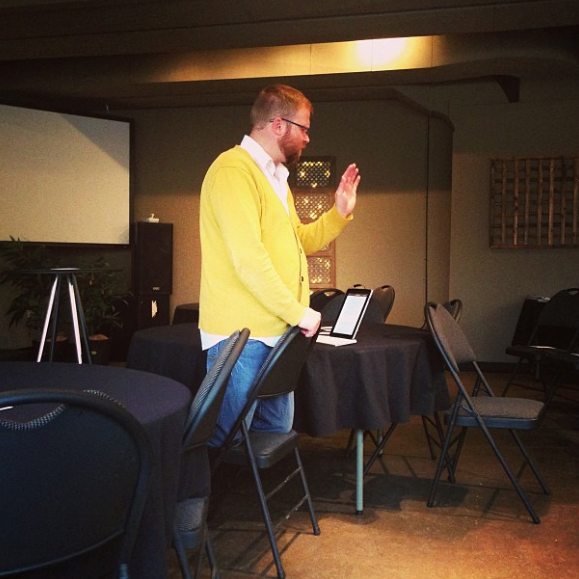 From what little I know about the church, they function as a missional community with a high value on relationships and life together.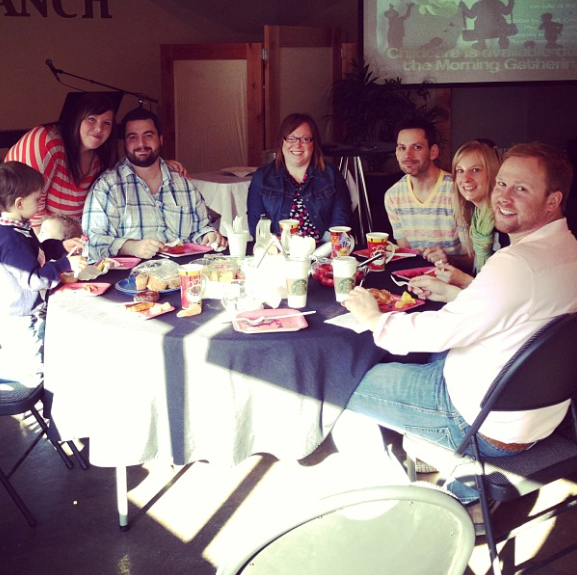 And, based on their pictures, they like to eat together. :-)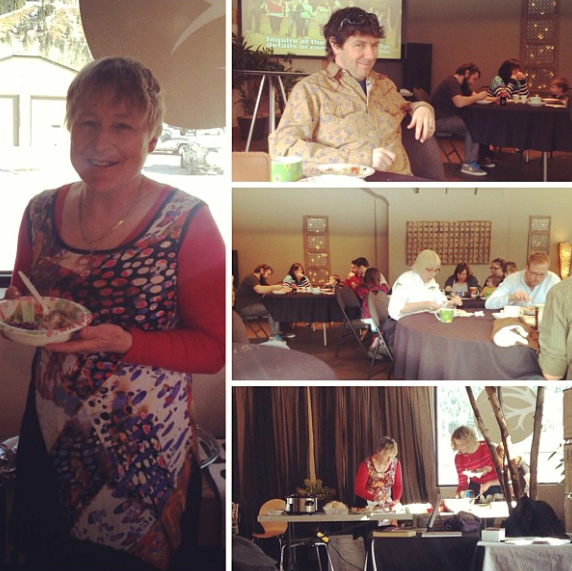 So, next week, on May 25, I'm looking forward to being at a normal church—a normal church is under 100 in attendance on a Sunday morning. Pray we make much of Jesus.
I hope to see you at The Branch in Canmore or most Sundays at Grace Church.
The next time I am not at my church is June 8, when I will be at a very not-normal church, Truro Anglican.

Hope to see you at Grace or another church soon.