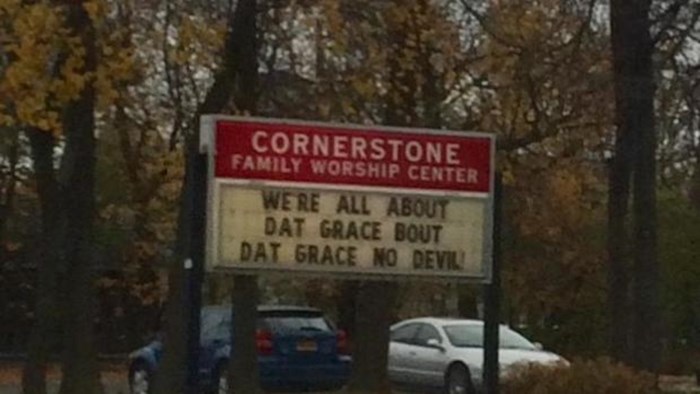 I could not keep track of how many people sent me this sign this week.
I don't even understand sports and I can appreciate this reference.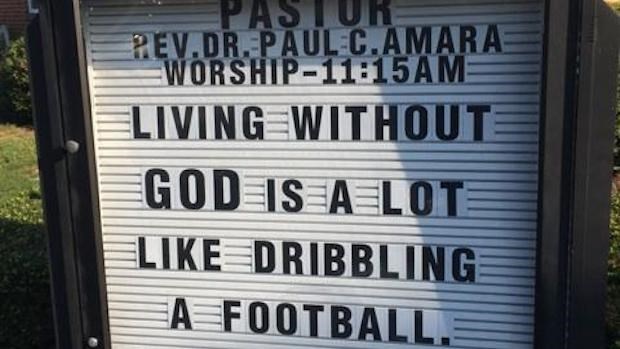 People. People are happening at 10am.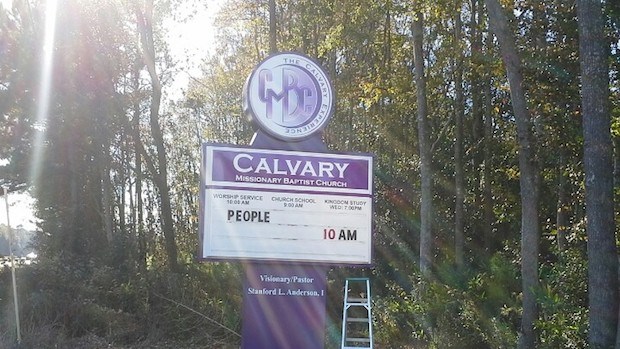 Thanks to Bryan Fordham and Dan Nichols for sending these in. As always, send me your signs via Twitter to @EdStetzer.
Want to read a weekly digest of The Exchange blog? Click here to subscribe to Christianity Today's Newsletter for The Exchange to get weekly wrap-ups in your inbox.
A little video to go along with our featured sign of the week. This is awful.
Happy Thanksgiving!