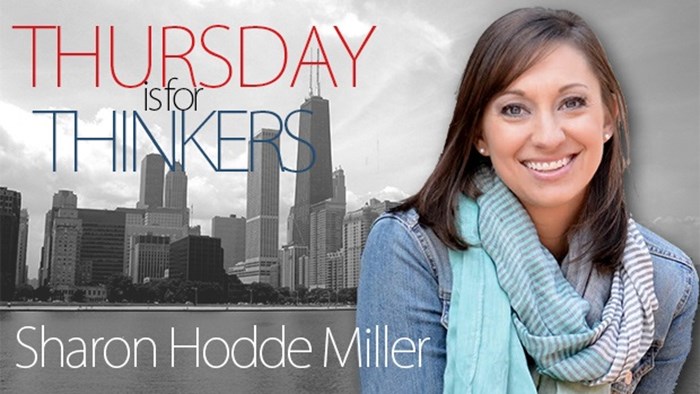 Throughout the last year of my life, I have had the privilege of sitting down with female evangelical seminarians to ask them one simple question: why are you here?
These opportunities emerged out of my doctoral research, which investigated the experience of evangelical women who "made it" to seminary. It is my conviction that women with a call to ministry should consider cultivating their gifts through seminary education, but few choose this path. The Association of Theological Schools reports that women constitute only 20% of students in evangelical M.Div. programs, so I sat down with evangelical women in seminary to find out what worked. What encouraged them to pursue the M.Div. degree when so many of their peers do not?
We are heirs to a legacy of great knowledge and practice, but only if we learn it.
The path to seminary is full of obstacles for evangelical women. Between complex gender dynamics and a lack of available jobs, women must overcome a lot. However, there is an additional dynamic discouraging evangelical women from seminary, one that transcends gender. According to a study conducted by The Auburn Center for the Study of Theological Education, evangelical seminary enrollment has been on the decline over the last ten years. For both men and women.
This decline could reflect a larger decline among evangelical church membership, but I suspect it's also a symptom of a common mindset in evangelical churches: seminary, many believe, isn't practical.
Some evangelical churches are ambivalent about seminary; they could take it or leave it. Others are downright skeptical of seminary. I once attended a church that treated seminary as though it was a liability, rather than an asset to its leaders. Better not to attend seminary, they concluded.
Although I attended seminary myself, I do understand the sentiment. Seminaries are not always adept at training students for the practicalities of ministry, so they will have to adapt to stay relevant. Furthermore, training and education for ministry can happen in a variety of settings, like personal study and serving in a church.
However, there is one danger that churches will face as fewer and fewer leaders get theological education: repeating history. One of the greatest benefits of my own M.Div. experience was learning about the successes—and more importantly, the failures—of Christians past. Because of the Christians who have gone before us, we don't have to reinvent the wheel, nor are we doomed to repeat their mistakes. We are heirs to a legacy of great knowledge and practice, but only if we learn it.
Without a working knowledge of this legacy, Christian leaders are more prone to fall down the same holes as earlier Christians, or wrestle through questions of doctrine, interpretation, practice, and polity that historical Christians have already worked through. I first noticed this problem in resources for women, but I have since observed it in pulpits and popular Christian teaching as well.
What really concerns me, however, is the larger significance of this trend. Practicalities aside, neglecting church history isolates us from the larger Body of Christ. Without a working knowledge of church history and the doctrines it produced, we separate ourselves from the invisible church, an entity that spans both geography and time.
In short, this is an issue of ecclesiology. If we are to take seriously Paul's words in 1 Corinthians 12 about the interdependence of the Body, then we will value the breadth and depth of the church witness, which extends well beyond the latest trendy books and leadership conferences.
Do I think this sort of education is offered by seminaries exclusively? Certainly not. Many a well-trained and well-studied pastor never darkened the door of a seminary.
Many a well-trained and well-studied pastor never darkened the door of a seminary.
Nor do I think we should we judge our leaders based on their education. In addition to educated men like Paul, the early church was founded on the shoulders of fishermen. No degree qualifies a person for ministry, or validates his call.
Not all church leaders should attend seminary, but it is surely unwise to discourage emerging leaders from this path. As we think about stewarding the church with biblical and theological integrity, evangelical leaders need to consider what is lost when fewer and fewer pastors are connected to the larger witness of the church. It's not about a diploma or intellectual snobbery; it is about wisdom and being the full and effective Body of Christ.
The Exchange is a part of CT's Blog Forum. Support the work of CT. Subscribe and get one year free.
The views of the blogger do not necessarily reflect those of Christianity Today.