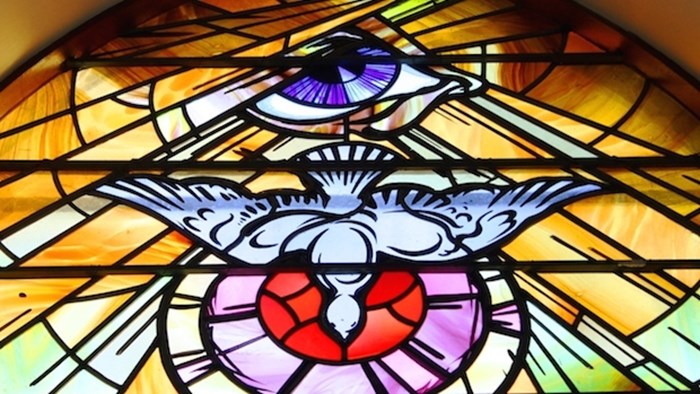 Image: Tahc / Wikipedia
"Sola gratia" (grace alone) is one the basic beliefs of the Christian faith, summarized in the "five solae" during the Protestant Reformation. It was a key doctrine of Christianity and a trademark of Protestantism in comparison to Roman Catholicism and other religions. However, "sola gratia" (grace alone) is historically pertaining to the doctrine of salvation (soteriology) only. Yet theologically, the "unmerited/gracious relationship" (in Chinese 恩情 en-ching) between God and God's people transcends time and space and circumstances.
Let us expand our horizon beyond the "sola gratia" of the Reformation and selectively describe the "unmerited/gracious relationship" between God and God's people in point form below:
God's children are chosen before the creation of the world (Eph. 1:4; 1 Pet. 1:20; or "since the creation of the world" – Matt. 25:34).
God's glorious plan from "calling" to "glorifying" (Rom. 8:28-30) is beyond time and space, as the Apostle Paul pronounced: "…nor anything else in all creation, will be able to separate us from the love of God that is in Christ Jesus our Lord (Rom 8:39)
We cannot analyze nor explain this "unmerited/gracious relationship" between God and God's people; but we can learn to describe it from the teaching of the Bible. It is beyond space, time, circumstances and human comprehension. We cannot grasp it with our head; but we can appreciate it with our heart; such a mystery "even angels long to look into these things." (1 Pet 1:10-12)
The Bible teaches that this "unmerited/gracious relationship" permeates all the cardinal teachings of the Christian faith, from the doctrine of the Church (ecclesiology) to the "end things" (eschatology). For example, in relation to the Church, Christ is her groom, her head, the cornerstone, etc. In terms of the future, God's people are to be: joint heirs with Christ (Rom. 8:16-18), to rule with Christ (2 Tim. 2:12), etc.
It is this appreciation of the "unmerited/gracious relationship" between God and God's people that prompted the Apostle Paul to interject a "hymn of praise" in the middle of his letters (e.g., Rom. 11:33-36, Eph. 3: 21; 1 Tim. 3:14-16). From the role of a teacher with a tone of instruction, in these passages Paul quickly turned into a worshipper whose adoration bursts out, disrupting his train of thoughts.
Unlike Paul of the Bible and the saints of old, our Christian faith and practice in the 21st century is characteristically:
too much of the head (heady) and less about the heart (hearty)
too formulaic and less mystical in articulation
too programmatic and less spontaneity in worship in action
too rationalistic and less relational in belief and practice
too purpose-driven and less passion-driven in design
too self-centered and less God-centered in focus
too gravy-loaded and less grace-saturated in emphasis
too this-worldly and less other-worldly in perspective
too pragmatic and less transcendent in orientation
Here is one of the doxological expressions of Paul from Romans 11:33, "Oh, the depth of the riches of the wisdom and knowledge of God! How unsearchable his judgments, and his paths beyond tracing out!"
Listen to our Lord who pleaded with his people, "My son, give me your heart, and let your eyes observe my ways (Prov. 23:26-28). He also said, "For I desire mercy, not sacrifice, and acknowledgment of God rather than burnt offerings" (Hosea 6:6).
Let us repent in our hearts and return to God in our ways. Let us be a people being set apart from worldly influence and consecrate to Him who is to be glorified by our words and deeds.