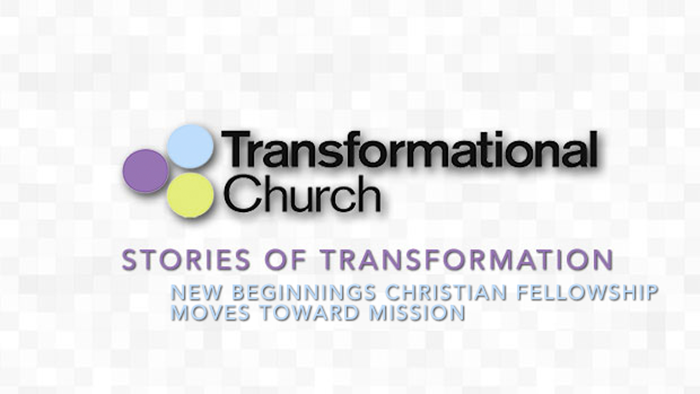 An assessment of New Beginnings Christian Fellowship could not wait until things were more settled. In fact, their time of transition provided the perfect opportunity to evaluate where they were and where they wanted to be.
Jerome Ellard will soon be taking over the leadership role in the Big Sandy, Texas church from current pastor Sonny Parsons. After input from Grace Communion International, the church's denomination, Parsons and Ellard moved forward with an assessment plan and soon found it to be an integral part of the church's growth process.
The first step involved asking about a dozen leaders in the 60 person congregation to read through Transformational Church to understand the types of material the assessment would cover.
Over a period of a couple of months in the fall, the church's leadership presented the Transformational Church Assessment Tool (TCAT) to the congregation, who then participated in the survey.
After receiving the results, Parsons and the church leaders embarked on a Saturday retreat in order to discuss the results of the survey and form a plan moving forward. Out of that Saturday retreat came a clear plan of growth and improvement for the church moving forward.
According to Ellard, the results helped open the eyes of the church leadership to areas in which the church could grow. "We've had our consciousness raised as far as the things that we need to make a priority," he says.
"The TCAT showed us we need a more central focus on mission and the unchurched," Ellard said, "One thing it's done for me—and I think for others, too—is ask ourselves in planning various activities and events, 'How is this helping us be missional? How are we spending our resources and our time in a way to fulfill God's mission here on earth?'"
New Beginnings' events were always purposeful, he says, but the TCAT really helped them gain clarity and intentionality.
"The TCAT process has helped sharpen our focus about being more intentionally purposeful in that way, while remaining fun and engaging," Ellard continued. "It really caused us to look at our annual events and figure out how we could use those to lead us to be a transformational church and look more like Jesus."
The first step for their congregation to becoming more missional is prayer, Ellard added.
"It really just felt like prayer was one part of our DNA that we could use to take steps to becoming more missional," he says. For New Beginnings, it was a matter of praying, "How can we make our Fun and Fall activity more missional and not just a fun carnival?"
Questions like these are crucial for a church to truly be transformational, says Ellard. Reaching the community around your church with the gospel is about more than fun outreach events—though those certainly play an important role.
According to their future pastor, the TCAT helped New Beginnings Christian Fellowship combine their prayerful hearts and fun activities into intentional, missional events that better help them reach their community with the gospel.
More information about the TCAT can be found online at tcat.lifeway.com.
This post was written by Chris Martin, Social Media Facilitator at LifeWay Christian Resources.
The Exchange is a part of CT's Blog Forum. Support the work of CT. Subscribe and get one year free.
The views of the blogger do not necessarily reflect those of Christianity Today.