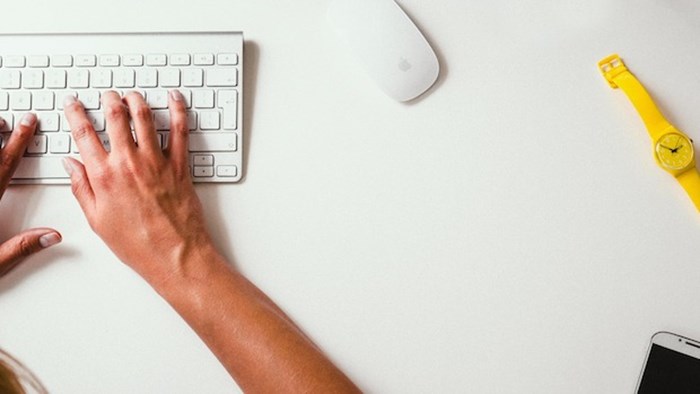 Image: life-of-pix/pixabay
There is a large gap between what happens in churches on Sunday morning and what happens in the life of the average person on Monday morning. And this gap grows wider as the cultural differences between the values of the Church and the values of our communities are growing further apart.
About a year ago, I met a blue jean designer who was also a Christian man. He ran a high-end craft blue jean company, and in talking to him I discovered his passion for high-quality jeans. He was particularly interested in using materials that come from the United States. He shared his heart for being a company of generosity and wanted to make a great place to work for his employees.
This dichotomy that we create between secular work and sacred work doesn't exist in the Kingdom of God.
But when I began to ask him about his faith and his work, there was initially a disconnect. And the reason for his disconnect was rather simple, he never heard God tell him to make blue jeans. And if God didn't tell him, "Thou shalt make designer jeans," was his work a calling?
This is the tension of the average Christian as they go to work on Monday.
Because most of us don't have the super-holy callings like pastors, priests, and missionaries. Those are certainly sacred. But the baristas, the engineers, the clothing designers often seem like they fit in a different category.
All of work is sacred.
This dichotomy that we create between secular work and sacred work doesn't exist in the Kingdom of God. It's a classification that is contrary to the Scriptures and was specifically fought against in times like the Reformation.
Martin Luther when thinking about the ordinary life of his people said, "God himself will milk the cows through him whose vocation that is."
Luther understood the profound idea that God is hidden at work in the work of the farmer milking his cow. Which means that the milk you poured in your cereal this morning was provided by God through the means of a farmer milking his cow.
The same thing happens when we think of doctors. God can certainly do the miraculous and heal. But he often does it through the very ordinary ways of doctors making the right diagnosis and providing the right treatments.
And because God is at work in the midst of the work we are doing, all of our work is sacred. And it is in this realization that the Monday morning job can be given new life. Because despite our feelings about it, we actually have a sacred calling in the work we do.
We serve our coworkers, our clients, our bosses, our communities, and even our own families as we fulfill the callings we've been given.
God doesn't need your good works.
Because God is at work in the midst of the work we are doing, all of our work is sacred.
Here's what makes this even more significant. If for some reason certain works are more sacred than others, then certain jobs, like pastors or missionaries, are more significant than others.
But the reality is that God doesn't need your good works.
Luther actually suggested, "God doesn't need your good works, but your neighbor does." So when Paul says in Ephesians that "it is by grace you have been saved" it is deeply connected to the work you do in your everyday life. When Paul continues, he goes on to say "for your are God's workmanship created in Christ Jesus do good works." God actually created you to do good.
Who does your good work for you?
Because of grace, you are freed from doing your works as some sort of merit system that earns you favor with God. And because of grace, you are even freed from using your works as some sort of system that helps you feel better about yourself.
Instead, you simply love your neighbor because they need it, not because they are a means to an end. The good work of God actually frees you to fulfill your calling as you love your neighbor in ordinary ways in your own workplaces, families, and neighborhoods.
When the blue jean designer crafts a pair of blue jeans, he serves people all around the country. And he does so because God has called him to design incredible jeans. God has called him to make jeans not because by doing it he earns favor with God, but simply because people need high quality, long lasting blue jeans. And by creating jeans, he serves his neighbor and fulfills his calling.
The Exchange is a part of CT's Blog Forum. Support the work of CT. Subscribe and get one year free.
The views of the blogger do not necessarily reflect those of Christianity Today.