Morning Roundup 9/30/14
Friendless Millennials; Limiting Religious Groups; Principled Pluralism
Ed Stetzer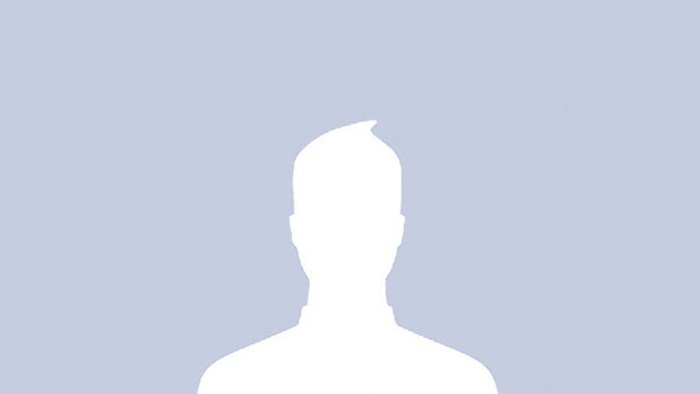 Friendless Millennials in a Digital Age—Chris Martin
Helpful article from my blog guy on Millennials.
Last week, D.C. McAllister wrote a great piece on Millennials and trust issues forThe Federalist, citing a report from the Associated Press on a new study which examined the level of trust among various generations.
Here's the staggering breakdown. The following percentages are "percentages of high school seniors who think 'most people can be trusted'":
1970s = ~33% of Baby Boomers

1990s = 18% of Gen Xers

2000s = 16% of Millennials
Those statistics are mind-blowing. Millennials do not trust people at all, relatively-speaking. Yet again, we're faced with the operative question: Why?
Sure, the United States is experiencing some difficult times in a lot of ways. The recent Recession, the exhausting persistence of the War on Terror and violence in the Middle East, and a whole lot more. Violence, economic instability, and corruption are present to be sure, but, McAllister makes a good point:
Could it really be … that a bad economy, violence, scandals, and strife have caused this deep-seated skepticism among Millennials? It doesn't seem so when you consider life wasn't much different—and was probably a lot worse in some respects—in the 1970s, including a bad economy, a higher violent crime rate, conflicts over the Vietnam War, the impeachment of a president, an increase in drug use compared to previous generations, and a decline in the standard of living. The 1970s have been described as a decade of anger, disillusionment, bitterness, and cynicism. Yet, a third of those young people thought most people could be trusted.

If violence is the problem, then it seems Millennials today should be more trusting than those in the 1970s. Of course, one of the problems could be that Millennials perceive there is more violence because of the 24-hour news cycle and the exaggerating effect of the Internet, as people think bad things are happening all the time even though they don't see it themselves. This is certainly part of the perception, but I think there's more going on here than just violence—real or perceived.
This is what limiting religious groups on campus does to some colleges—Kelsey Dallas
Kelsey Dallas, of Deseret News, has a helpful look at the implications of derecognizing Christian groups on campus.
Earlier this month, California State University announced it had stripped the InterVarsity Christian Fellowship of official status on its 23 campuses, citing the group's requirement that students had to profess Christian beliefs to hold leadership positions as a violation of the school's nondiscrimination policy.
The Long Beach Press Telegram mentioned the similar action against the group on other campuses, and other stories and other coverage noted how the new policy could impact other student organizations.
As Ed Stetzer wrote for Christianity Today, "Following the same logic, any group that insists on requiring its leaders to follow an agreed upon set of guiding beliefs is no longer kosher."
An ongoing discussion of the situation has brought a separate, broader concern to the surface: Limiting the activities of religious groups on college campuses actually limits the worldviews of the students they're designed to serve.
Karen Swallow Prior, a professor at Liberty University and research fellow with the Ethics and Religious Liberty Commission of the Southern Baptist Church, explored this concern in a column for The Atlantic. She noted that lowering the status of religious groups on campus "undermines (a school's) ability to teach pluralism" and model an "energetic engagement with diversity."
"Because religion plays a significant role in American public life outside of the university, it should be represented within the microcosm of educational institutions," Prior wrote. "Public universities in particular have an obligation to reflect and foster both the diversity of the students they serve and the public that pays their bills. Removing clubs that are predicated on religious practices limits students' exposure to the diversity they will face outside academia, a diversity that is both a strength and challenge of American culture."
Principled Pluralism—Alec Hill
Alec Hill also weighs in on why pluralism means Christian groups can and should be a part of the campus milieu.
The nation just got a lesson in what happens when well-meaning attempts to foster diversity instead evoke the opposite effect.
Last month, the chancellor of the California State University system rejected campus ministry group InterVarsity's request to modify the system's policy prohibiting student groups from requiring leaders to commit to the beliefs of the group they are leading. As a result, InterVarsity is facing de-recognition as a student group from the 23 California State University campuses.
The only thing that makes a decision like this possible is the pervasive distortion in our culture of tolerance and pluralism.
Today, many within the academic community have adopted a skewed and dangerous definition of pluralism. In a front-page article last June entitled "Colleges and Evangelicals Collide on Bias Policy," the New York Times reported several instances where new university non-discrimination policies -- policies designed to encourage campus diversity -- are actually making campuses less inclusive. At issue on campuses such as Bowdoin, Tufts, Vanderbilt and the California State University system is the right of all student groups to use beliefs-driven criteria to select their leaders. Accused of "religious discrimination," now some faith-based groups are at increasing risk of being derecognized on campus.
A year ago, the Aspen Institute addressed such concerns in the report "Principled Pluralism." Co-chaired by Madeleine Albright and David Gergen, the 25-member "Inclusive America Project" panel included university and seminary presidents, media thought-leaders, professors and social service providers. It was my great privilege to serve with senior religious leaders from various faith communities -- including Jewish, Muslim, Sikh, humanist and Christian.
Pastors, authors, and apologists Lee Strobel and Mark Mittelberg were my guests during this fast-paced episode of The Exchange. In this clip, we talk about personality-based evangelism. Don't forget to join me every Tuesday at 3:00 PM Eastern for The Exchange.
The Exchange

(Weekly)
The Exchange newsletter is a weekly digest of coverage, research, and perspective from Ed Stetzer.
CT Books

(Weekly)
Each issue contains up-to-date, insightful information about today's culture, plus analysis of books important to the evangelical thinker.
The Exchange is a part of CT's Blog Forum. Support the work of CT. Subscribe and get one year free.
The views of the blogger do not necessarily reflect those of Christianity Today.