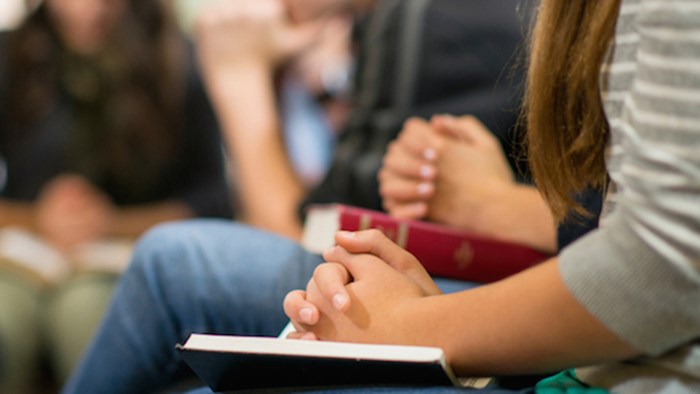 What does a healthy church community look like? So many churches are trying to get larger. They put a lot of time, energy, and money into their pursuit of getting bigger. And yet size does not always equate to quality. A true gospel community is going to be good for the church body, 'attractional' to the watching world, and conducive for discipleship.
Jesus prays that His church would be a family of deep, loving relationships.
In this series summary today we are going to focus on community. How to create a culture that supports community; how gospel community serve as an apologetic for the faith, and how true discipleship is essential for creating a community of growth.
First up…
Culture for Community
Church community is not a once or twice-a-week event- it's a matter of doing life together. But this kind of synergy does not happen automatically or without effort. In my post, The Right Culture for Community, I provided excerpts from a book I co-wrote with Eric Geiger entitled Transformational Groups. Small groups, groups in general are key to forming community. Being strategic with your groups is also key.
When it comes to group development, churches appear to be either prone to strategy or prone to organic experience. With strategy churches can fall prey to an assembly-line mentality. With organic experience they may never do anything. There is room for a third category: a strategic culture of community. We need to create systems that move people from being passive spectators to becoming active participants in small-group life.
This kind of strategy is essential form creating a culture conducive to community. Once this is done, we should not underestimate the power of our group in demonstrating the gospel to a watching world, which brings us to the second post in this series…
Community as Gospel Apologetic
We do not exist as a community in a vacuum. The world is watching, and our church culture can either be helpful to evangelism or a turn off to those lost around us. In this post, Still learning on Sundays: Community as a Gospel Apologetic, I brought together quotes from Francis Schaefer, Tim Keller and others to draw our attention to the importance of our corporate witness.
The building blocks of every church community are the disciples that are being made within it.
Jesus has an intention for His church, and has not left us without a vision of what our community should resemble. Jesus prays that His church would be a family of deep, loving relationships. And He knows that if this happens, then the world will truly know that Jesus is real. This real witness supports our intellectual arguments for the gospel.
Keller puts it this way:
". . . if you have seen churches that are devout in belief yet civic-minded and generous, you will find the intellectual case for Christianity much more plausible. If, on the other hand, the preponderance of your experience is with nominal Christians (who bear the name but don't practice it) or with self-righteous fanatics, then the arguments for Christianity will have to be extremely strong for you to concede that they have any cogency at all" (Tim Keller, The Reason for God, Chapter 4)."
So we recognize that we must be strategic, and aware of our communities, but there is a final element we can not overlook. Which leads us to the final post in our series…
The Building Blocks of Community
A community by definition is a collection of individuals. And it is only going to be as healthy as its individual members. The building blocks of every church community are the disciples that are being made within it.
So as we think about community, I think it is very helpful to consider what discipleship is and what it is not. In Better Discipleship: 5 Broken Views of Discipleship and How to Fix Them, I examine five incorrect view of discipleship that we should avoid if we want to create healthy church communities.
Community should be the by-product of every healthy church.
In brief, I looked at the dangers when:
1. We Equate discipleship with Religious knowledge.
2. We try to program discipleship.
3. We equate discipleship with our preaching.
4. We think we grow without effort.
5. We don't offer practical steps.
When we miss the mark on these, our discipleship will suffer, and by extension the community we are seeking will be hindered.
Community should be the by-product of every healthy church. But in chasing community, we should not lose sight of the importance of being strategic in our culture, apologetic in our witness and discerning in our discipleship. Let our churches be communities that proclaim to the watching world the value of the love we have to offer in Christ.
The Exchange is a part of CT's Blog Forum. Support the work of CT. Subscribe and get one year free.
The views of the blogger do not necessarily reflect those of Christianity Today.