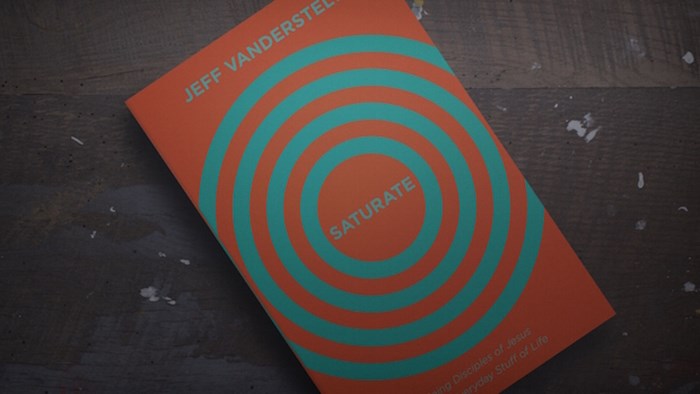 Image: Courtesy of Crossway
1. He wants us to see that all of life, every aspect of it, is a good gift from him. He wants us to find our hearts crying out "God is so good!" in the middle of everyday life. He wants us to eat, play, create, work, celebrate, rest, and relate to one another for his glory. (19)
2. So Jesus came as God in the flesh to show us the heart of God for people. Before Jesus did any formal ministry, he spent thirty years of his life doing normal, mundane, unremarkable stuff. He lived a regular life for the glory of God. (21)
3. Jesus was set apart for God in the world, and everything he did was to glorify God. He was holy, and every aspect of his life was holy because he did it unto God. (22)
4. I have found that one of the main reasons many people do not get involved with the work of God in this world is because they don't believe God wants to or can use them. They don't know that Jesus prefers normal, weak, and broken people. (28)
Jesus is better than any strategy. He is more faithful than your promises.
5. Jesus is better than any strategy. He is more faithful than your promises. He is more able to bring real, lasting, heart-level change. He is the greatest missionary ever. Jesus is better. He is better than you. He's better than your small group. (34)
6. You don't need to look elsewhere. God the Father, the Creator of the universe, receives and accepts you in Christ Jesus. If you believe this, you can rest. You are loved. You are accepted. You are already significant! (39)
7. Something happens when you confess your brokenness out loud. In order to do it, you have to believe it first: "I am broken." Then you have to humble yourself to say it. Sometimes I think we believe we have to have it all together to be effective on mission. Actually, the Scriptures tell us the opposite. First Peter 5:5–6 tells us: "'God opposes the proud but gives grace to the humble.' Humble yourselves, therefore, under the mighty hand of God so that at the proper time he may exalt you." God loves to use the weak things of the world to show his greatness (1 Cor. 1:27; 2 Cor. 4:7; 12:9–10). (42)
8. And he is presently dwelling in his people by his Spirit. That means the perfect future can break into our present brokenness. The life and power of Jesus to live a new life is available now. (45)
9. Stop trying on your own. Cease striving and acknowledge that he is God and you are not. Don't try to change your desires or your behaviors without him. That is the work that only God can do in you. Invite him—Jesus, the living Savior of the world—to come and do his work in you and through you. (47)
10. The thing that matters most cannot be taken away from us, and nothing can happen to us to prevent us from inheriting it. Our relationship with God, our future salvation, and our hope to live eternally with Jesus on a new earth are already secured. (51)
11. If we believe Jesus is the Savior of our future—that he is the one who holds us in his hand and that he will keep us until that day and will only make it better—we can rest secure in him in the middle of this broken world where we live. (53)
Stop trying on your own. Cease striving and acknowledge that he is God and you are not.
12. Discipleship—learning to follow, trust, and obey Jesus in the everyday stuff of life—requires submitting to and obeying God's Word in three key environments: life on life, where our lives are visible and accessible to one another; life in community, where more than one person is developing another; and life on mission, where we experience making disciples and, while doing so, come to realize how much we need God's power. (62)
13. Jesus spent more than three years with his small band of disciples, eating, working, celebrating, and serving. They were up close and personal with him. They watched him in every possible situation. They could see what it looked like to submit to God in everything because they saw Jesus do it. He was with them and near them for more than three years. (64)
14. If we are to be disciples of Jesus who are being reformed and restored to become more like him, we need to have people in our lives, up close and personal (65)
15. Jesus discipled his followers while they experienced life together in community. (72)
16. Repentance is turning away from a wrong view or definition of God, or from a person or thing that you have looked to be God, and turning to the true God and the truth about God as revealed in Jesus. (74)
17. Genuine repentance and faith in the gospel of Jesus Christ always lead to a change of behavior. In our DNA groups, we ask: "What action do you believe the Spirit is leading you to take? And who will you tell about what happened in your heart now?" (74)
18. What's your identity? Do you know who you are? Or have you looked to something or someone for significance, only to find that that thing or person ended up defining you? (86)
19. We have the Spirit of God in us so that we might be empowered, just as Jesus was. We are his missionaries, filled and anointed by his Spirit. If you have the Spirit of God, you are a missionary sent by Jesus to tell the world who he is and what he has done. (114)
20. What are the everyday rhythms? What do humans do daily, weekly, or monthly? We decided to simplify our list to six. We ended up with these: Eat, Listen, Story, Bless, Celebrate, and ReCreate. (118)
The Exchange is a part of CT's Blog Forum. Support the work of CT. Subscribe and get one year free.
The views of the blogger do not necessarily reflect those of Christianity Today.