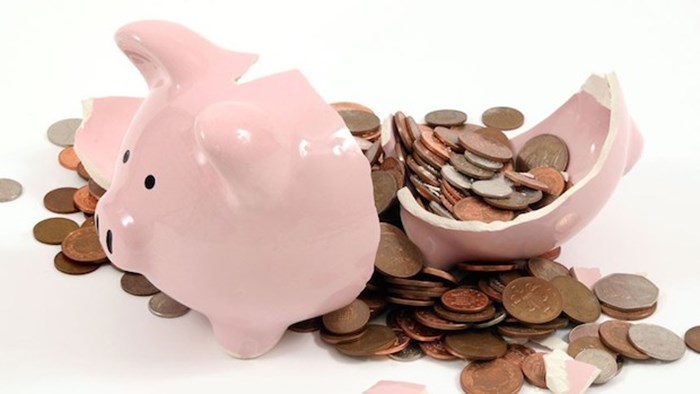 Church planters must thoughtfully consider the strategies for funding their new church. Outside of biblical qualification and calling, this is one of the most important contributing factors leading to a viable church plant in the most predominant model of vocational church planting.
A Funding Model
A few years ago, a denomination started a funding model and was an early adopter of shared partnership funding. The focus was to be certain that the church planter funds come from at least four main sources.
This denomination's model suggested that the planter raise the first 25 percent of the entire budget from friends, relatives, and various churches. If a church planter can't raise funds, the planter probably can't plant a church.
There are exceptions to this, but a planter needs to sell the vision to enough people to invest 25 percent of the annual income for the launching of the new church.
You can't buy your way into a church multiplication movement.
Secondly, the planter solicited a local church to provide an additional 25 percent. A sponsoring church needed to get behind the church planter. There may be exceptions to this, but it would be rare. A sponsoring church without financial investment would eventually become apathetic toward the plant and the planter.
The sponsoring church also proved to be instrumental for the planter obtaining other funding. It acted as a validating factor and provides accountability for the new church and pastor.
The third 25 percent came from the regional district or the judicatory. The regional leaders needed to have input into the church plant and into the planter, his plan, vision, and strategy. They would be providing assessment, coaching, training, and they should be willing to invest financially.
And, finally, when they developed this system, the last 25% came from the denomination's national fund.
That's the right order for vocational church planting.
I think funding should roll up from the ground to the national level, not the other way around. This order for the church planter is necessary to be successful and for the church plant to be viable over several years.
Re-think Funding
I like the plan this denomination used for vocational plants. And, for many denominations (who predominantly fund nationally), it would involve a change of approach.
But, if we're going to see a movement, we may want to reevaluate the ways we have funded church plants in the past: a national organization or denomination providing the bulk of the funding with the region barely participating and without local church involvement.
National denominations: you can't buy your way into a church multiplication movement.
Actually, we need many more bivocational church planters, as I've appealed here. However, for this post, I'm just addressing vocational funding.
Statistical Research on Funding
We conducted a study described in Viral Churches. We looked statistically at significant factors that led to higher attendance, higher baptisms or conversions, and higher survivability in the church plant.
One cause that was statistically significant to correlate with these three factors was a proactive teaching on a biblical stewardship plan in the life of the church.
Church planters who plant churches and then teach people to give—a counter-cultural kingdom value—actually have higher attendance, higher conversions and baptisms, and higher survivability rating. This one category had all three of those things interrelated.
If a church cannot get to self-sufficiency in five years, a bivocational strategy may be appropriate.
Long-term subsidies don't make sense missiologically or systemically because they are not sustainable. Every church plant needs a stair-step funding model where the congregation eventually fully supports it own ministries without outside assistance.
Almost every denomination and network does this differently, but you have to find a way that works for you.
Final Word
I like a plan where the church planter raises funds, the sponsoring church invests, the regional judicatory supports, and then the national level financially backs the plant.
This model provides full funding the first year. The outside funding reduces incrementally between two to five years to achieve the goals of self-governing, self-supporting, and eventually self-propagating.
If a church cannot get to self-sufficiency in five years, a bivocational strategy may be appropriate. Some demographics, like an urban poor target, demand that the church remain subsidized for longer than five years.
This is not a one-size fits all model for them, but I found the approach to funding "by quarter" helpful and decided to encourage others to consider it for vocational pastors.
If funding for a church that's going to take 10 years to get to self-sufficiency drops off after two years, often the planter leaves, followed by a demoralization of the people and finally, a termination of the church plant.
So carefully think through your church plant funding strategies and create one that works well for your movement.
The Exchange is a part of CT's Blog Forum. Support the work of CT. Subscribe and get one year free.
The views of the blogger do not necessarily reflect those of Christianity Today.