Apr 17, 2015
Humor
Church Signs of the Week: April 17, 2015
Disturbed; Hot Weather; Can't Stand the Heat |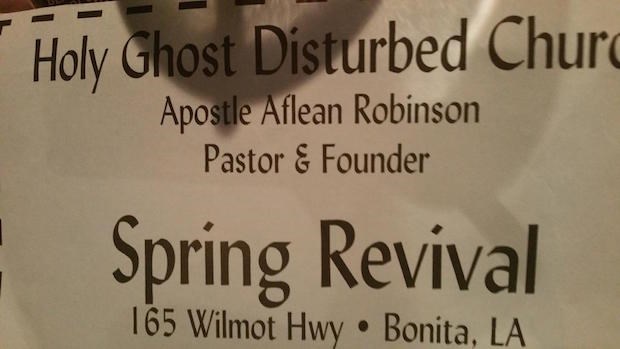 Well that's a disturbing church name.
First Baptist Church fashion advice for the summer.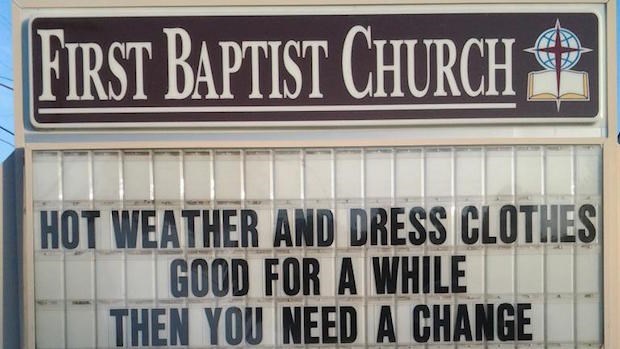 If you can't stand the heat, make plans to avoid Hell's Kitchen.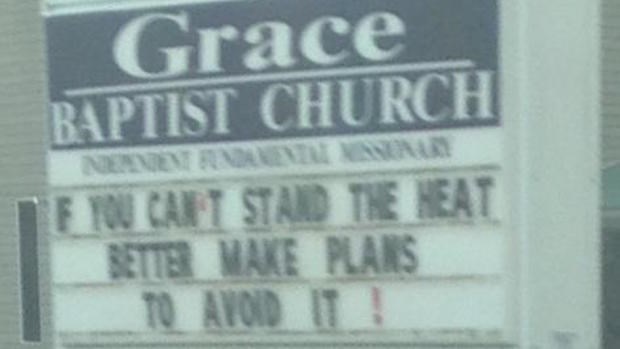 Thanks to Darron Edwards, Jerry Hagerman, and Tim Forshythe, Jr. for sending these in. As always, send me your signs via Twitter to @EdStetzer.
Want to read a weekly digest of The Exchange blog? Click here to subscribe to Christianity Today's Newsletter for The Exchange to get weekly wrap-ups in your inbox.
Earlier this Week at The Exchange
Support our work. Subscribe to CT and get one year free.