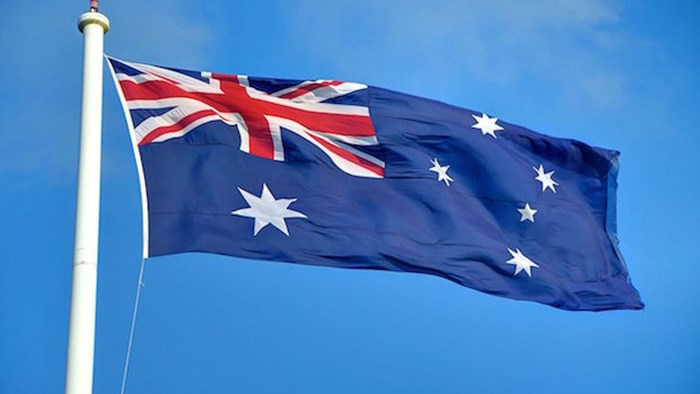 Image: Lachlan Fearnley / Wikipedia
It is Sunday morning in Australia right now and I'm getting ready to head to church.
I am excited to spend time with pastors and church leaders all over the country. Here is a bit of where I'll be and what I'll be doing. If we happen to cross paths, be sure to say, "G'day, mate."
Sunday, April 19th—St. Philip's Church, Church Hill, Sidney
In a few minutes, I'm going to join the people of St. Philip's Church to preach and worship Jesus together with them. I'm looking forward to spending time with the good people there. Here is a graphic of just what the pastor said about my visit!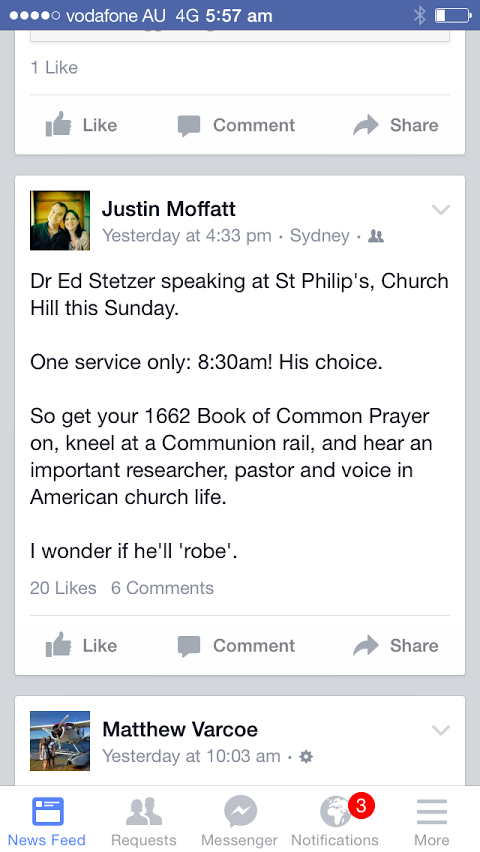 On Monday, I will be at St Anne's Anglican Church leading what is called a "Masterclass," which is basically just an all-day conference, sponsored by Effictive Ministry, the Centre for Ministry Development at Moore College, and The Geneva Push. I'll be teaching four sessions. Here are the topics for our discussions:
Session 1: Culture and the Unchanging Gospel
Session 2: Transformational Discipleship
Session 3: Bringing the Gospel to the Unreached & Unengaged
Session 4: Church Growth
I'm thankful for the opportunity to lead what will certainly be upbuilding, insightful conversation.
At the Connect15 Conference hosted by Christian Media Australia, I'll be leading a workshop ("Masterclass") on Tuesday and a keynote address on Wednesday.
My workshop, the Communicators Stream, our topic will be "Reaching New Audiences, Understanding Trends, & Addressing Social Issues.
I plan on sharing some research that I hope will be helpful, and we'll discuss some best practices for engaging and understanding the world around us.
My keynote is entitled, "The Mission and the New Millennium: Three Ways Christians Will Address Culture in the West."
I hope that I can be an encouragement to the folks there, and I am sure they will be an encouragement to me as well.
On Thursday, I'll be leading the same discussions I lead on Monday, just with a group of people in Brisbane instead of Sydney. This event is co-sponsored by Queensland Theological College and will be held there.
On Friday, I head to Melbourne for the last full day of my trip to speak four times at the "Mission in Melbourne" conference, sponsored by Ridley College and meeting at Mentone Baptist Church. Here are our four topics of conversation:
Session 1: Mission of God
Session 2: The Gospel & the Mission
Session 3: Moving Your Church to Mission
Session 4: Engaging All God's People in Mission
Like I said, if we happen to cross paths while I'm in Australia, say, "Hello." I'm happy to be here, and I'm thankful for the good discussions we're going to have.
The Exchange is a part of CT's Blog Forum. Support the work of CT. Subscribe and get one year free.
The views of the blogger do not necessarily reflect those of Christianity Today.