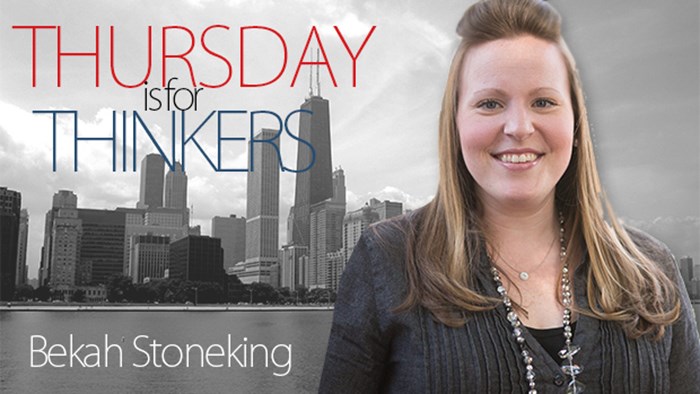 Teaching and learning weave throughout everyone's lives in formal and informal ways. In our churches, teaching and learning are sacred, weighty endeavors and the educators in our churches should have clear convictions about both theology and practice. Although aspects of a teacher's craft may change over time, the God we serve is unchanging. The educational ministries in our churches should be filtered through this lens. To be good stewards of the students in our care, to teach them well about God's truths, and to equip them to participate in His mission, we must understand why our teaching styles matter.
1. The Imago Dei Matters
The world is teeming with diversity. From plants, to animals, and to all things seen and unseen, the created order exists in a variety of colors, shapes, and other observable attributes. Man, the pinnacle of God's creation, also is a creature of diversity. Though created in God's very own image, the imagoDei is not a cookie-cutter or photocopied image bearer. Rather, each human possesses different qualities that reflect his Maker. Amid man's logical, rational, and creative abilities exist many preferences and strengths. And since man is also fallen, weaknesses, hindrances, and other shortcomings also exist. No two people are alike; no two students are the same.
Student-focused teachers know their students. They understand students' strengths and needs. They see the "baggage" students bring to the classroom and how it affects learning. They see beauty and value in their students' uniqueness and they seek to meet their needs by teaching them in ways they can understand. They honor God by recognizing His handiwork and by valuing their students' needs. Though this is challenging, time-consuming, and requires strategic creativity, student-focused teachers aren't averse to this calling. Rather, student-focused teachers honor God well and are good stewards of their students when they meet them where they are and when they teach them about God's truths in accessible and understandable ways.
2. Christ's Teaching Matters
36 "Teacher, which is the great commandment in the Law?" 37 And he said to him, "You shall love the Lord your God with all your heart and with all your soul and with all your mind. 38 This is the great and first commandment. 39 And a second is like it: You shall love your neighbor as yourself. 40 On these two commandments depend all the Law and the Prophets." (Matthew 22:36-40)
Loving God well means loving His creation and when we love Christ, we must also love His Bride. Loving the people in our churches and the students in our classrooms means knowing them well enough to understand how to teach them effectively. Loving them also means being willing to adapt our style or methods to meet their needs.
Jesus not only taught about neighbor love, He modeled it. From His disciples, to the woman at the well, to the tax collectors with whom He dined, Jesus met people where they were and He used His knowledge of them to adapt His teaching so it could be understood and applied.
For Christian educators, effective teaching and learning must be more than a set of strategies.
Sunday School teachers can mirror this by celebrating diversity, recognizing the needs of individual learners, and encouraging students to use their unique abilities and gifts to edify the church community. This commandment can be further modeled by striving to meet students' physical, spiritual, and mental needs in the classroom. Teachers should also seek to preserve students' dignity when presenting tough truths and when calling them up to biblical standards. Finally, teachers should constantly and intentionally observe and assess the needs and growth of their students and adjust their strategies as necessary as they walk the path of discipleship with the learners in their classrooms.
3. The Great Commission Matters
As we seek to fulfill the Great Commission, our churches should, then, become increasingly diverse. Teaching style matters because effectively making disciples matters. As we participate in God's mission to make disciples of all nations, Sunday School teachers and other disciplemakers will need to work diligently to know and understand the needs and identities of their students and to adopt a teaching style that is student-focused and that values teaching the whole learner.
This flexible, student-focused style will provide more opportunities for students to have access to quality learning experiences. This style will also model something akin to Jesus' teaching style and it will display for students ways to honor God by valuing His image bearers and living out a Great-Commandment-like love for neighbors. Finally, this positive classroom experience will teach students' hearts along with their heads and demonstrate disciplemaking that is not cut-and-paste. God's truths are absolute and unchanging, but people have different needs and will mature in unique ways as they are made into Christ's image over time. Participating in a classroom that follows this intentional style will equip learners to grow and become effective participants in the fulfilling of the Great Commission.
For Christian educators, effective teaching and learning must be more than a set of strategies. Rather, their motivation should be rooted in Scripture and aimed at influencing the world for the glory of God. Teachers must be committed to knowing and caring for their students as individuals. This certainly creates more work for teachers, but one-size-fits-all cannot be the mentality. All types of students in our churches deserve equal opportunities to participate in quality learning experiences. After all, we are communicating the most important truth ever told! We should be committed to delivering this truth to our students in accessible and meaningful ways as we participate in the Great Commission and cultivate church communities that give the world a foretaste of New Jerusalem.
*If you're interested in resources to help you think through a student-focused teaching style, check out theorist Howard Gardner's work on multiple intelligences (here and here) and Carol Tomlinson's work on differentiated instruction (here and here). Also, though a little off topic, my favorite teacher/authors are Ron Clark and Harry Wong. They love students and Wong's book, especially, is a treasure chest of practical tips for setting up and managing an effective classroom.
The Exchange is a part of CT's Blog Forum. Support the work of CT. Subscribe and get one year free.
The views of the blogger do not necessarily reflect those of Christianity Today.