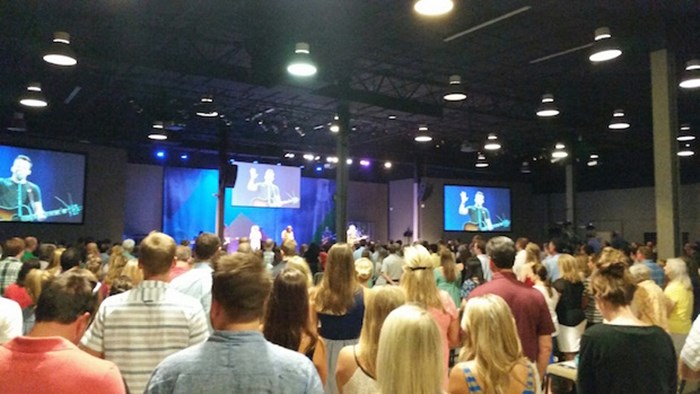 I was at the Summit Church this summer, preaching for my friend J.D. Greear.
It's a contemporary church, with seven campuses, and with over 8000 weekly attendees. It is actually an older church that experienced a rather stunning revitalization (including a name change).
Some highlights of the church for me were its passion for church planting, its focus on expository preaching, and its facilities.
1. Church Planting as a Sending Church
Just before my message, they showed a video, announcing their new church planting residents, and asking for people from their church to relocate with those intense, nine months later.
Here is their video:
This is part of their emphasis as a sending church, which they describe here:
We believe THE most beneficial thing for every community is a church that can proclaim and live out the Gospel of Jesus. We believe the church is THE BEST organization on earth, and we believe it will survive as long as time itself.

So, we are committed to planting churches in strategic cities all over the world.

And not just where it's easy, either. The Summit has members living in church plants in four of the hardest, most Christian-unfriendly places on the planet. Each year we give away at least 10% of our budget to these church plants overseas, and send hundreds of volunteers to serve those communities.
Mike McDaniel is doing a great job leading this part of their strategy, and I am thankful for the opportunity to address their residents after preaching on Sunday.
2. Its Focus on Expository Preaching
The church has a strong focus on expository preaching, and I preached from 2 Corinthians 5.
J.D. and I were recently on a panel to discuss expository preaching, and I will share more about this later, but its a passion for them.
And, as an added interesting facet, some of the staff gathered after the Sunday night message to evaluate the message and suggest better (and more faithful) ways to present the text. I understand they do that for J.D. each week, so I asked them to do the same with me—and it was helpful.
3. Their Facilities.
If you have been a long-time blog reader, you know that I've written on their facilities in an earlier blog.
In the past, they've been open about how they use their resources in other ways than building big buildings.
So, they meet in a converted industrial park, emphasis on the industrial at times: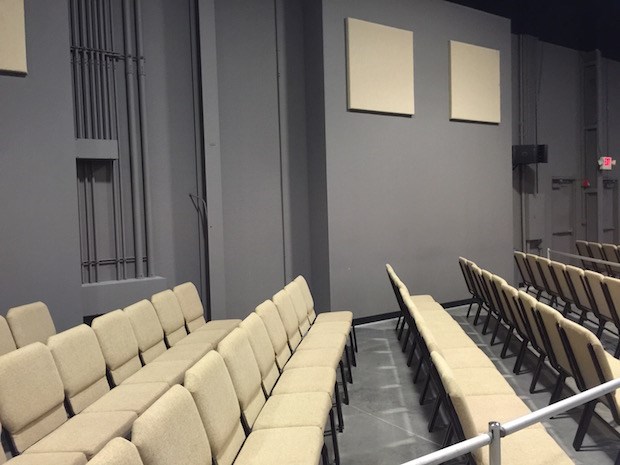 Yet, they do a good job turning it into a welcoming worship space: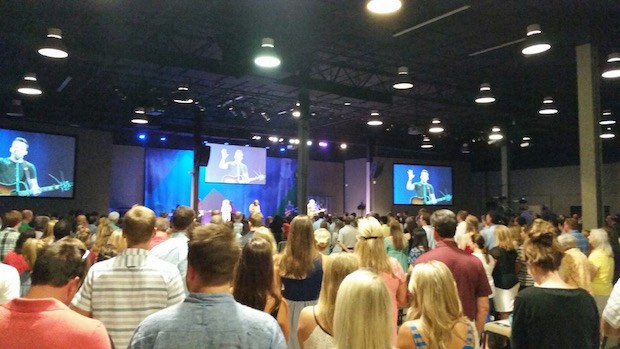 And, they are in the midst of renovation (hence the outdoor bathrooms):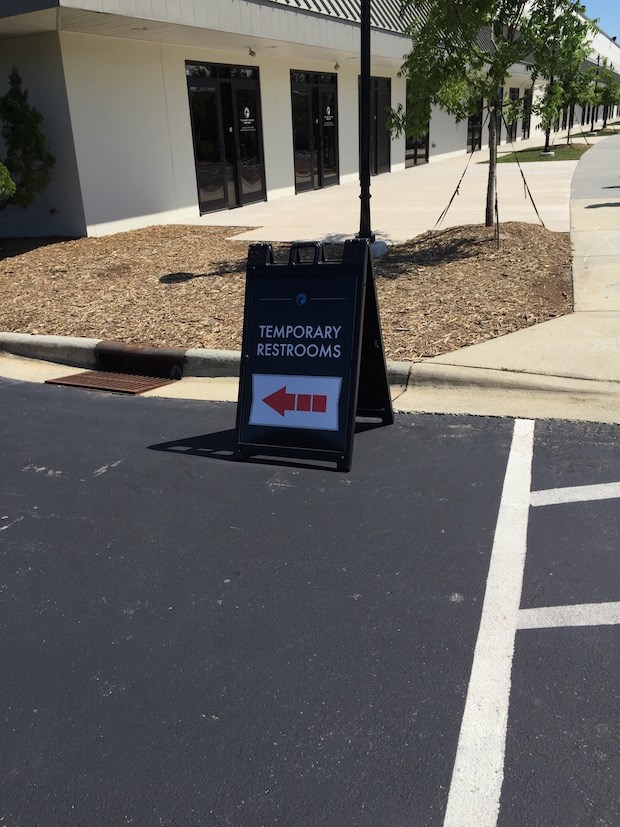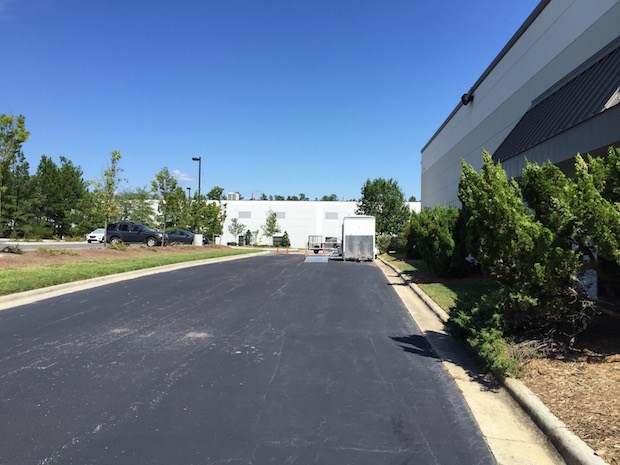 However, the fact that a group of people would spend their money on other things than a big building speaks much about their values. Hank, the worship leader, could not even afford to trim the strings on his guitar! :-)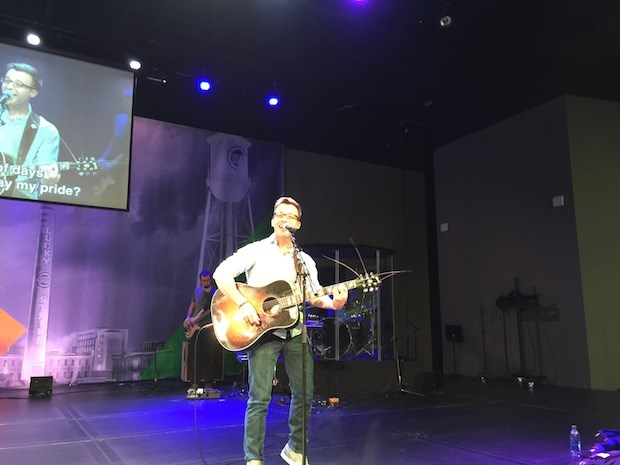 It was a great day at Summit Church. I believe we made much of Jesus, encouraged God's people on mission, and were clear on the gospel.
Thanks, J.D., for the invitation.
The Exchange is a part of CT's Blog Forum. Support the work of CT. Subscribe and get one year free.
The views of the blogger do not necessarily reflect those of Christianity Today.