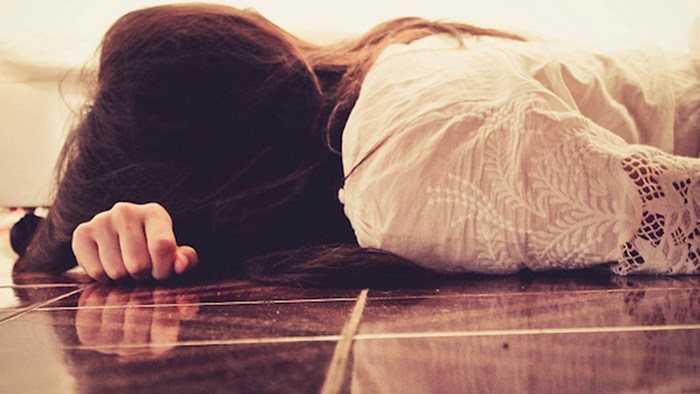 Image: Guilherme Yagui / Flickr
I remember hearing those words. Words I've heard spoken about other couples' relationships, but never in a million years would they be uttered to describe mine. You see, I'm a pastor's wife and somehow I had convinced myself that being married to a pastor would affair-proof my marriage. But I'll never forget hearing those words spill from husband's mouth, "I'm having an affair" and the gut-wrenching reality that my marriage was most likely over.
In the wake of the cyberhack on the website Ashley Madison (created to help you have an affair) millions of Americans can now search the data base to see if their spouse used the online service, and find out exactly how they used it. Millions of husbands and wives are painfully exposing the truth about the state of their marriage through this simple search. Maybe you're one of those millions.
You thought you had a great marriage (okay, maybe not great), or a good-enough relationship to protect you from an affair. So what now? How do you move forward? How do you ever trust again? Can you ever trust again with websites all over the Internet that, like Ashley Madison, tempt our husbands to sin?
The gift of hitting rock bottom is that it's a solid surface to stand on.
When my husband confessed to having an affair with my best friend in 2005, I remember asking those same exact questions. I had lost my husband, my best friend, and my church family. But the greatest loss was my identity. My life felt like one big joke and I was the punchline. I was left looking at a future of being a single mom to my three young boys with more unknowns I could handle. I had hit rock bottom. Rock bottom from choices I didn't make. My life felt like a hopeless mess.
But, the gift of hitting rock bottom is that it's a solid surface to stand on.
Hebrews 12:10-13 says:
10 For our earthly fathers disciplined us for a few years, doing the best they knew how. But God's discipline is always good for us, so that we might share in his holiness. 11 No discipline is enjoyable while it is happening—it's painful! But afterward there will be a peaceful harvest of right living for those who are trained in this way.

12 So take a new grip with your tired hands and strengthen your weak knees. 13 Mark out a straight path for your feet so that those who are weak and lame will not fall but become strong.
Leaning into his discipline means you will have to choose to trust him (which is ridiculous when so much trust has been broken, I know) but Isaiah 26:3 says:
You will keep in perfect peace all who trust in you, all whose thoughts are fixed on you!
If the currency of all relationships is trust, you have to first trust in your relationship with Jesus before you can find hope and healing in your marriage. But you and only you can choose to get up and stand in the trustworthy love of Jesus. And when you do, you will find yourself standing on a firm foundation that will not waver or break.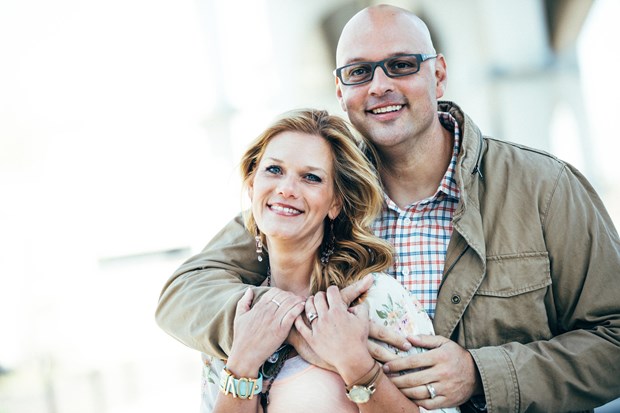 This summer, my husband and I celebrated our 20th wedding anniversary. Obviously there is so much more to our story of redemption I wish I could share. In our book Beyond Ordinary When a Good Marriage Just Isn't Good Enoughwe tackle tough topics like drifting apart, sexual brokenness and forgiveness. But today, I wanted to share with you four ways to begin building trust that can become the catalyst for change in your heart and the heart of your marriage.
1. Trust the process of grief.
Knowing your spouse has had an affair is like being told they have died. All that you have thought to be true about your marriage and your spouse is now dead. It is okay to be angry! It is okay to feel depressed! It is okay to feel confused! It is okay to feel hopeless. The grieving process is a gift from God. Feeling these emotions doesn't change who God is and the love he has for you. Grieving is the start of the restoration process, maybe not for your marriage but for you as a person and child of God.
2. Trust the process of brokenness.
Forgiveness doesn't excuse your husband's behavior; forgiveness prevents his behavior from destroying your heart.
Brokenness is messy And you can't fake brokenness. If your spouse is truly broken, then they will be willing to lean into God's discipline too. Brokenness is an act of surrender. It is an awareness that God is your only hope. The Bible says that God "will not reject a broken and repentant heart" (Psalm 51:17). He longs to see us desire brokenness, for it is in our brokenness and weakness that his strength is made perfect (2 Cor. 12:19).
3. Trust the power of forgiveness.
Forgiveness doesn't excuse your husband's behavior; forgiveness prevents his behavior from destroying your heart. Jesus tells us in Matthew 18:20-21 that we have to forgive 70 x 7, not because it's a mathematical equation but because just like grief, forgiveness is a process. You may have to choose to forgive over and over. Forgiveness is free, trust is earned. But just as trust is the currency of a relationship, forgiveness is where we find our footing to begin to stand.
4. Trust the process of biblical counseling.
Let me first say that just because someone is a counselor, doesn't mean they are good one for you and your spouse. I don't care if it takes you five tries to find a counselor you are comfortable with: You need to go. A counselor will help guide you through your grief and help you create boundaries and a plan towards restoration. My husband was not broken at the beginning of his confession. This was my reality and I needed to create healthy boundaries—which involved kicking him out of the house. With a plan and clear boundaries, it gave my boys and me stability when my life was falling apart, as well as the time and space to begin to heal.
Who you are in Christ isn't dependent on your marital status. Jesus loved you when you were unaware of your spouse's infidelity and he loves you today in the pit of your pain. He is asking for you to choose to trust him even in the midst when trust has been broken. But you have to choose.
The Exchange is a part of CT's Blog Forum. Support the work of CT. Subscribe and get one year free.
The views of the blogger do not necessarily reflect those of Christianity Today.