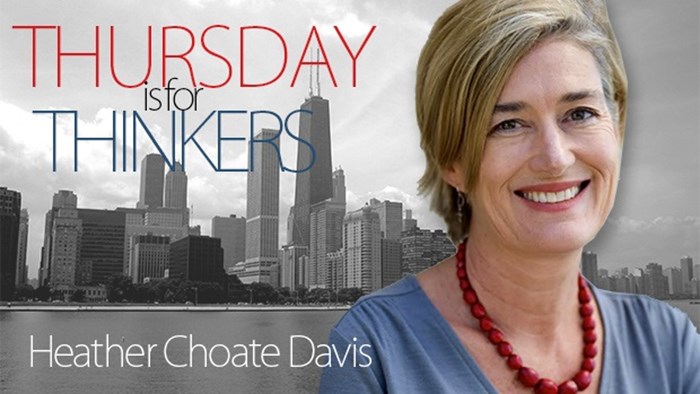 When I was growing up, there were A-students, and B-students, and C-students, and no one—not the kids, not their parents—worried much about it. We all found our way. A single generation later, my son arrived at our local public high school fresh out of a K-8 parochial environment to discover honors students taking Adderall to give them the edge in AP-cram sessions and the SATs, and parents being called home from PTA meetings to find their high-achieving daughters breathing into paper bags.
It's not surprising that our secular culture has allowed the pressures of quarterly-earnings-report thinking to invade the American childhood in the name of "just wanting them to be happy." By what other standard would success be measured? But what about those of us who claim to follow a God who promises that our children are "fearfully and wonderfully made" (Psalm 139:14); that in all things He "works for the good of those who love him" (Romans 8:28); that "we are God's handiwork, created in Christ Jesus to do good works, which God prepared in advance for us to do" (Ephesians 2:10)? Assured that there are as many kinds of good lives as there are rooms in our Father's house—why don't we believe it? How is it that we have fallen prey to the same lie that our best hope for our children is to make sure they look good on paper? Many have even reduced church to a platform for creating resume points: youth group team leader, oversees mission trip, "oh, and I served Thanksgiving dinner to the homeless every year."
Data shows us that the majority of Christians are hedging their bets when it comes to their children's futures. But times have changed, we say. The world is so much more competitive. And besides, excellence is a virtue. What we don't say is that we're absolutely terrified that the world won't think our kids are quite as extraordinary as we do:
So we fluff them and fold them and nudge them and enhance them and bind them and break them and embellish them beyond measure; then, as we drive them up to the college interviews that they've heard since birth are the gateway to the lives they were destined to lead based on nothing more than our own need for it to be true, we tell them, with a smile so tight it would crack nuts, "Just be yourself." (Elijah & the SAT)
It's not that we don't know there's a problem: we do. We know all about the anxiety and the depression. We read all about the exceptional kids who go off to college only to find they have no idea who they are or what they care about. Kids who have mastered the art of jumping through hoops at the expense of curiosity, grit, spark, and their own unique callings. Kids who have so little experience with failure, they are unable to "shake it off" no matter how loudly they blast Taylor Swift. Looking into the shell-shocked eyes of our own striving teens we can almost hear Him say, enough! "My grace is sufficient" (2 Corinthians 12:9). Instead we say a little prayer as we rush them off to SAT-prep class, unwittingly revealing the truth that most Christians have mixed up priorities.
So how do we break the cycle, knowing that the secular world will keep on competing, no doubt celebrating the spots our kids leave open as we endeavor to let them find and follow the path of life He has for them? Well, the parents of the prophet Elijah faced a similar challenge. At a time when Jezebel and her blinged-out pantheon were attempting to drown out the sovereignty of Yahweh, they named their son, "my God is the LORD, " boldly professing the great I AM and teaching Elijah—not with flashcards, but with their very lives—to pray, listen, and obey.
As followers of Jesus, we are called to be countercultural. As Christian parents living amidst the 21st-century lie that says that we and our children must prove our worth to the world, we are asked to repent of our own sins of pride, fear, and faithlessness, and hold fast to his Word: "For he who promised is faithful" (Hebrews 10:23). And when we start to believe that what he promised was a 2000+ SAT score, a full ride to a DI school, or a plum internship that'll give our kid a leg up on the competition, we may want to check the Word again.
The Exchange is a part of CT's Blog Forum. Support the work of CT. Subscribe and get one year free.
The views of the blogger do not necessarily reflect those of Christianity Today.