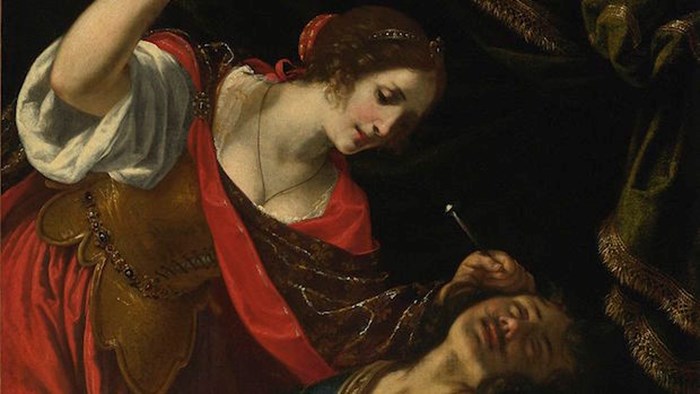 Image: Jacopo Vignali
Ed Stetzer: How do you guys teach the "hard stuff" of the Bible, and further, how do you equip parents to work through those difficult themes/events with their children? It's hard, I know.
Karen Dolan (Redeemer Presbyterian Church, New York, NY): I don't have an answer for that. I was just having a meeting actually with my staff earlier today and this providentially came up. I mean I think with our elementary we're able to do that and we're loving it, but for the preschool it's been a hard few months. These are great stories but we have three and four year olds together, and we think, "How do you teach this to a three year old in a way that they're going to make the connection," for instance, Jacob and Esau and the birthright. Even more, what does this have to do with Jesus and like who Jesus is and what not.
We are trying to figure that out, so I would love to hear what anybody else is doing, has done, or any advice anyone may have.
Kate Neighbors (Valley Baptist Church, Bakersfield, CA): I would agree. That's a constant struggle. I remember this one story because one of my teachers was freaking out about it. We were teaching the story of Jael and Barak and the tent peg and the head. The whole thing was on the screen, because we had a video with it, and I had one teacher who was a fourth grade teacher who was just appalled, "I can't believe we're teaching this story." And then I had a first grade teacher who said, "Oh my gosh. I love it. The boys in the class thought it was hilarious and they laughed." That whole scenario drove me to think about what is and is not age appropriate.
I found a book called WhollyKids. I really love that book and I use it as a launching pad for my teachers and we've done a lot of training sessions on "what does the five-year-old understand about the gospel that a fifth grader would understand more." I'm trying to get my teachers to think in parameters of teaching the full story. I want them to teach the Bible because that's the point of doing this. The point is for the kids to come out of our ministry understanding the scope and the idea that the Bible is one large story and that Christ is throughout and Christ's love and the story of Christ and forgiveness is throughout the whole thing.
All of that to say we still haven't figured it out either, but we've been working on it.
Ed Stetzer: You've all made a bit of a decision even just by using The Gospel Project. The curriculum is not about animal stories on the ark and moral rules how to live. What made you choose to go deeper in your choice of a children's curriculum?
Kathy Phillips (Central Presbyterian Church, Baltimore, MD): One reason that we jumped into going deeper is from feedback that we had received from our fourth and fifth grade leaders. The way that our elementary ministry, in particular, is structured is like this: we have our first through third graders together and then we have our fourth and fifth graders together.
Some feedback received when we were looking to switch curriculum was that our fourth and fifth grade leaders felt that kids were coming to them without a firm foundation on what the Bible said. So that kind of made us think, "What do we want?" "How do we want to launch these third graders into our pre-teen ministry?" "What do we want them to take with them?" So that was kind of the driving force behind the decision that we made to choose what we chose was thinking about what we wanted them to leave knowing the skills that we wanted them to possess.
Another thing that we really lean heavily on is the conversation that happened in the smaller group setting after the large group time is over. We have been teaching our small group leaders to ask good open ended questions, not really telling the kids what to believe but finding out what they took away from what they saw or heard.
Sam Luce (Redeemer Church, Utica, NY): I think the temptation to avoid hard stories is twofold. Usually it's either: 1) we don't go into it at all and just skip over it or 2) it's that you get too much into the gore, into the blood, etc., so you'll lose the whole essence of why is that story hard?
I think the reason why it's important for us to teach hard stories is that it points to the justice of God. Kids desperately need to hear and understand is that we serve a God that is holy, that is just, that is righteous. And He's not just a hippy that loves everybody, even though He does. We want kids to understand the love AND justice of God. Because if kids don't understand the justice of God, the cross of Christ doesn't make sense.
So I think it's important for us to not fall in the trap of skipping curriculum. I mean there's one curriculum that we taught that we used and what they said for Easter was about how Jesus "went away and then he came back," like he was playing hide and go seek.
I think we have to find that middle ground that explains in those hard parts that we serve a God who is just, who is holy, who is righteous and what that means for you. I think we have to fight for that in every story.
Lou Cha (Kenwood Baptist Church, Cincinnati, OH): As parents and ministers also tend to want to shelter our kids from learning about evil, about suffering, about pain, and we want them to experience the good things in life and shelter them and protect them from those things that are going to hurt them. That tendency sometimes falls into our teaching of Scripture, where we want to show you the nice God, the kind God, the loving God and those attributes of who God is.
So the stories in God's Word that deal with the wickedness and evil of human beings and our need for him and God's righteous judgment and His wrath, these are the things that are difficult for us to embrace. We want to protect ourselves and our kids and from having to think about those hard things. But those hard stories are important to us because they reveal our own sinfulness as human beings, why we need God, and why we need Christ because of the pervasiveness of sin and evil within our humanity.
So, many of the stories that have to deal with sin and judgment reveal those things to us. By not talking about those things with our children, they miss out on that wisdom that God wants to reveal to us, and I think it is always a challenge. I think that's always going to be the ongoing challenge for us as teachers and ministers: how much do we reveal to them and at what age that they're able to comprehend and to understand and to be put in a context that they're familiar with so that they can grasp those principles.
I don't think that we should avoid the hard stories, but to reveal what it is about our humanity that God wants us to understand about human beings and our relationship with one another and our relationship with God.
The fourth and final part of this series will be posted next week. Don't miss it!
The Exchange is a part of CT's Blog Forum. Support the work of CT. Subscribe and get one year free.
The views of the blogger do not necessarily reflect those of Christianity Today.