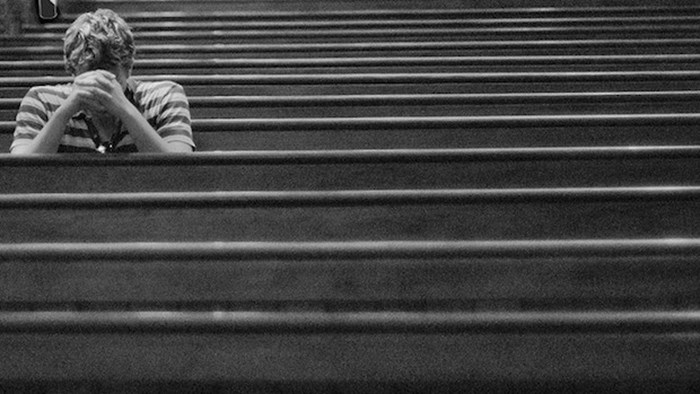 Image: Flickr
In July of 2015, LifeWay Research published data showing how Americans think of America's religious landscape. Sixty-nine percent of Americans said that "America is a nation of many religions," and nineteen percent said America is a "Christian nation."
The same survey provided some encouraging data regarding the most basic religious freedoms. Ninety-five percent of Americans believe Americans should have the "freedom to worship with those who share your faith," and the "freedom to choose your religious beliefs." However, one final statistic showed the disparity between how Americans see differences between individual faith and the outflow of that faith into other areas of life. Seventy-eight percent of Americans believe you have the "freedom to run your business in accordance with your religious beliefs," which is high, but significantly lower than the two most basic freedoms mentioned above.
The fact is, religious freedom, and even how it is define, will be an issue for decades to come. And, it's a multifaceted issue. This year has been filled with stories about religious liberty, including:
Indiana's Religious Freedom Restoration Act
The Kentucky Clerk who refused to sign marriage certificates for same-sex couples
Zoning laws, and here.
But, religious liberty is a global concern, where life-threatening persecution is evident in may places, particularly places with Muslim majority. (As I recently explained to a meeting of Muslim Imams and Evangelical pastors, with the exception of North Korea, the top ten nations that persecute Christians are majority Muslim.)
So, what are we do think about these issues?
Well, as Christians and as a nation, we can show a better way by valuing religious liberty for all. Yesterday, in the Religion News Service, I wrote a response to a survey released that morning.
According to a recent poll by The Associated Press and the NORC Center for Public Affairs Research:
Eighty-two percent said religious liberty protections were important for Christians, compared with 61 percent who said the same for Muslims. About seven in 10 said preserving Jews' religious freedom was important, while 67 percent said so of Mormons. People who identified with no religion were ranked about even with Muslims in needing support to live out their beliefs.
In "3 reasons Christians should back religious freedom for all," I explained:
1. The First Amendment does not protect certain faiths, but all faiths, and people of no faith...

2. Minority faiths, like minority viewpoints, are the ones that need most protection...

3. When those of us who identify as Christians allow the government to pick whose freedoms are recognized, we undermine our own religious liberties.

As an evangelical, whose beliefs are increasingly out of touch with the majority culture, I defend religious freedom now, because I may need those protections later...

Around the world, nations often deny religious freedom. So, let's show the world a better way — one our Founding Fathers laid forth.

When Christians demand religious freedom for ourselves and do not speak up for others', we miss the teaching of Jesus, "So in everything, do to others what you would have them do to you, for this sums up the Law and the Prophets" (Matthew 7:12).
As Christians, we should speak for the religious liberty of all. As a nation, we should protect that liberty.
That's a better way.
The Exchange is a part of CT's Blog Forum. Support the work of CT. Subscribe and get one year free.
The views of the blogger do not necessarily reflect those of Christianity Today.