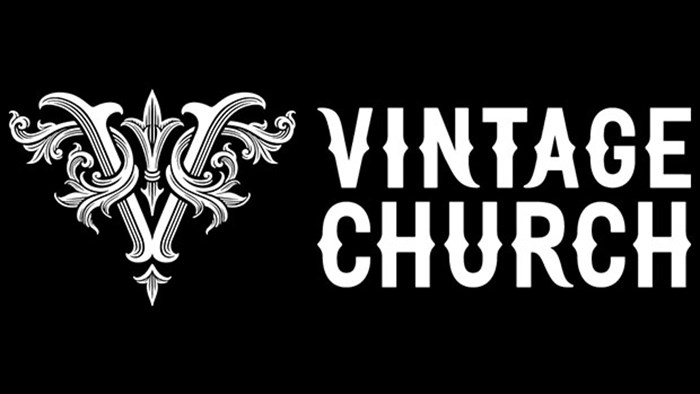 Religious liberty is always a tricky subject. People clearly have the right to worship, and what you'll find in an increasingly secular society is the desire to reduce the right to "worship" God in your head as being the new and acceptable form of religious liberty.
However, the right to practice our faith involves more than believing in our heads, and the new frontier for religious liberty will actually be around issues of zoning.
Zoning Laws and the Local Church
No township, municipality, or city is going to deny a church the ability or the freedom to "worship," they are just going to restrict through zoning laws where they can worship. For example, they can't have a church in this zoning area, or the volume has to be this level.
In 2011, Sarah Pulliam Bailey, then with Christianity Today, now with the Washington Post, wrote a story in the Wall Street Journal about how zoning laws are lagging behind the latest religion trends in America. She quoted me saying, "The future of religious liberty is going to be in the area of zoning and not in the area of speech discrimination."
This has already been recognized as an issue, and the Religious Freedom Restoration Act and the Religious Land Use and Institutionalized Persons Act have addressed the issues in different ways.
There has been an acknowledgement that churches have unique rights because religious freedom is indeed the First Freedom. Thus, the government has to have a compelling public interest, such as safety, in order to put rules and regulations that restrict rights in churches to practice.
"We want to move forward so that we can go back to serving our community, so that we can go back to reaching our city for Christ." -Rob Wilton, Lead Pastor of Vintage Church
Now I've been very critical of the "faux Christian controversy of the day" where fake controversies arise and make the news when they really don't matter.
However, in some cases they do matter. And in a case going before a magistrate tomorrow, I wanted to bring some attention to—Vintage Church in New Orleans.
Volume Levels, Vintage Church, and Religious Freedom
Vintage Church is pastored by a friend of mine; he is a church planter who's planted a church, I've actually recorded an episode of TheExchange in his church. He is there in the community serving the hurting, seeking to share the gospel to those without, and he is running into opposition from his neighbors (NOLA.com, FOX News).
Here's an excerpt from a story by Danielle Dreilinger in the Times-Picayune:
Vintage and executive pastor Matthew Brichetto sued the sheriff and Jefferson Parish government in the 24th Judicial District Court in Gretna, seeking a temporary injunction to keep their services going in a tent in the church's parking lot. The court filings detail a history of trouble with police over Vintage's tent services, spurred by the complaints of what the church's attorneys say is a single disgruntled neighbor.

....

After the first Sunday in October, the permitting official demanded that all music cease and threatened to close the church, according to the church's lawsuit. Deputies finally issued a summons to Brichetto on Oct. 11, when they measured sound levels above 60 decibels.

The church hired audio consultants to ensure the sound stayed within legal limits, and though a neighbor kept complaining, officers found no further violations for a few weeks. But on Nov. 12, a Sheriff's Office captain said Brichetto could not use a microphone when he spoke and threatened to arrest him. Three days later, Normand himself came to the Sunday service with six officers and "found the sound levels were above 60 decibels without any amplification at all."

That finding effectively keeps Vintage from having any church services at all, which violates the state's Preservation of Religious Freedom Act, the lawsuit says. Brichetto "cannot minister to the congregation without music and preaching," the suit says. It criticizes Jefferson officials for constantly changing their demands and imposing "burden after burden." State law prohibits government from burdening a person's religious worship even if the ordinance being enforced was designed to be neutral.
Now, obviously the question is, is the government making reasonable accommodations?
Clearly there have been neighbors calling every week. Now the question is, is the government response appropriate and accommodating to the religious freedom? Are the two hours on Sunday morning with no sound system and no amplification so overwhelming that a church should be shut down, the pastor be fingerprinted, and more? Or, is this a case when religious freedom should trump other concerns in the community? The church has filed a lawsuit, which is quite unusual both for a church to do so, and the pastor, Rob Wilton to do so.
If you don't know Rob Wilton, he is a church planter, a chaplain for the New Orleans Saints, and is a well-respected person—not crazy or fringy in any way. He is simply a guy who planted a church in an existing building in a neighborhood; right now he is meeting in a tent as renovations go on.
My Conversation with Rob Wilton, Lead Pastor of Vintage Church
I just talked with him on the phone this morning. His heart is in the right place. The church is just trying to minister to the community. I asked him why the church doesn't just take their instruments and go play someplace else—why make the fuss?
Rob told me the church considered other options, like renting out spaces in other parts of town, but, he says, "We love the community. We love being in the community. It's where we primarily serve. So it was a priority for us to keep being on mission for Jesus in our community." He ended by saying:
We want to move forward so that we can go back to serving our community, so that we can go back to reaching our city for Christ....We're a church that lives by the motto, 'Live the gospel, serve the city, and be the church.' And part of the reason our church has grown is because we have been a community-focused church. For us, this has been a sad thing, for us to file a lawsuit against the parish we love and serve. We pray as a result of this, that God will be able to redeem this and that we will be able to accomplish the mission that God called us to do.
The Exchange is a part of CT's Blog Forum. Support the work of CT. Subscribe and get one year free.
The views of the blogger do not necessarily reflect those of Christianity Today.