Morning Roundup 2/10/15
Deprogramming; How Many Megachurches?; Not Designed for Busy
Ed Stetzer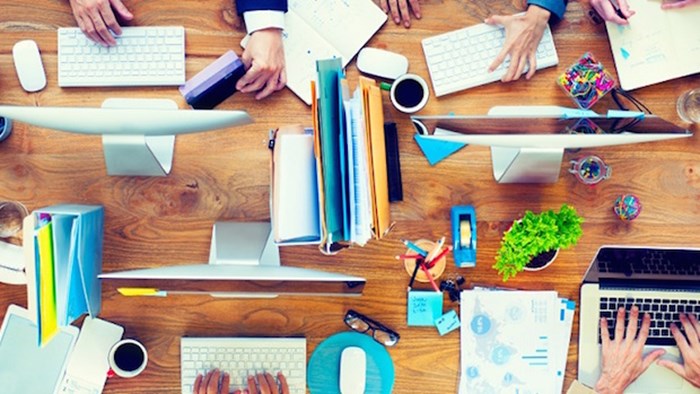 Deprogramming Your Ministry—Drew Dixon
Helpful article from Drew Dixon on scheduling.
What is the single greatest barrier to your ministry fulfilling its mission? The answer just might be that you're making too many attempts at fulfilling the mission. Take a look at your ministry's schedule for this year, this month, and this week. How many trips, events, and meetings are on your schedule? What percentage of these are designed to advance your mission?
It is human nature to see a problem and assume that the solution is to do something. In ministry contexts, this tends to result in new programs. Struggling with outreach? Start an outreach night. Giving is low? Start a giving campaign. Discipleship is not as strong as you'd like it to be? Launch a new discipleship class. Have you ever considered, however, that perhaps the reason our ministries aren't as fruitful as we'd like them to be is because we are doing too much?
The members of your ministry are involved in other clubs, organizations, and classes. They have jobs and families. They are busy and so are you. The most active members of your ministry are not only juggling all of the above but also the growing demands of your ministry—they are attending Bible studies and meetings and actively helping with administration. Rather than empowering them for ministry, adding a new program into people's schedules can be demoralizing or even suffocating.
Do you know how many megachurches are in your state?—Brandon Ambrosino
Vox.com drops some megachurch stats.
More than one in ten Protestant churchgoers attend megachurches, according to Scott Thumma, a sociologist at the Hartford Institute for Religion Research who's been researching the trend since the 90s. "If this group of churches were a Protestant denomination," writes Thumma, "it would be the nation's second largest such group."
For his work, Thumma defines as "mega" any Protestant church that has a sustained weekly attendance of more than 2,000. As he points out, there has been a "rapid proliferation" of these kinds of congregations since the 1970s. In fact, writes Ed Stetzer at Christianity Today, "There are as many megachurches today in the greater Nashville area as there were in the entire country in 1960."
Of course, megachurches aren't proportionately placed throughout the US, as you can see by the following map, which was designed by datajournalist Jishai Evers. It's based on Thumma's most current numbers.
God Didn't Design Us for Busy—Lara Casey
I thought this was a great looks at business and work.
Mathematically speaking, it seems logical that working more hours means more productivity. So working 14-hour days to get ahead and never taking a weekend off so you can make it happen would mean you would be making more money too. The equation would be: More Time Spent Working + Some More Work = More Productivity, More Money, and, therefore, More Happiness. Right?
It's easy to get this whole "work hard" thing all twisted, though. Our motives easily morph into wanting more instead of wanting our Maker, taking things to an extreme that God did not intend. It's easy to fall into the trap of believing that in order to get ahead, we can't rest—except on an occasional vacation (where we take our cell phones and laptops to the pool so we don't get behind)—and then when we are 65, we can retire and slow down.
In past years I lived in fear of never being good/popular/worthy/successful/accomplished enough. I thought that working around the clock and never taking a break was something to be praised. Oh, friend, those days were so hard. And so unproductive in the big picture. I believed that the number in my bank account and the number of followers I had on social media somehow equated to my worth—and in order to increase those numbers, I had to increase my work hours and decrease rest. But where was that really getting me? God designed good work coupled with good rest. He did not design the extremes of busy and lazy. And he gives us a way out of both.
Pastor and movie reviewer Thomas McKenzie discusses the film industry's influence with Ed Stetzer on this episode of The Exchange. In this clip, we talk about the cultural impact of storytelling in movies. Don't forget to join me every Tuesday at 3:00 PM Eastern for The Exchange.