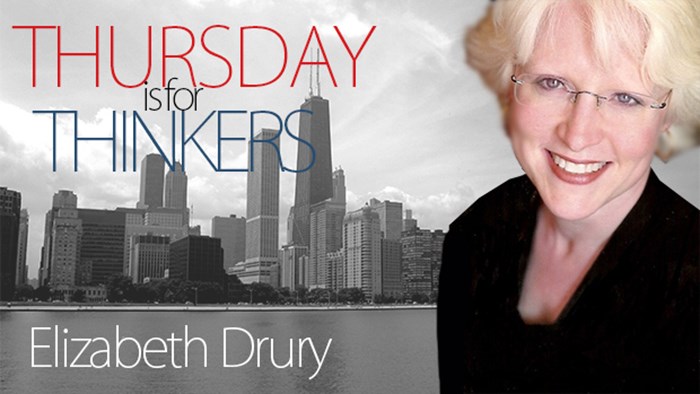 Perhaps like some of you, my husband and I don't always get the Christmas decorations put away as quickly as we would like.
Somehow, though we love Christmas, the task of hefting ornament boxes up the squeaky attic stairs nags at us, as if a timely cleanup helps to keep the season special. Shouldn't tinsel feel distinctly like Christmas—and not like, say, a random Thursday in mid-January?
So it may strike some as surprising that our most cherished Christmas pieces never go into the attic. The shabby, straw-covered stable gets moved to a more prominent place right after Thanksgiving, but for eleven months it stays beside the kitchen table, right where we live.
The miniature sheep and lambs peck at the hay throughout the springtime as we rush to baseball practice. In the blaze of August, when their robes look stifling and itchy, the tiny wise men watch with gifts outstretched. A shepherd kneels with hook in hand, and an angel hovers over the scene—a detail that is, I admit, not entirely true-to-text.
In the center, beneath the gaze of his doting and somewhat bewildered parents, rests the resin figure of the baby Jesus. He lies in the plastic manger, placid and silent throughout the year, certainly unlike the real baby.
Overlooked as a dinner guest, he does not demand his way. Just to the side of the flow of traffic in a house with four children, he has been bumped and even dumped a few times. Each of us has passed by and seen his bed tipped over. We set him aright and move on.
He doesn't get nearly the attention he deserves, even though he resides in such a visible place every day of the year. That much, at least, is true-to-text and quite like the real Jesus: "despised and rejected . . . a man of suffering, and familiar with pain. . . . And we held him in low esteem" (Is. 53:3).
As we do homework and pay bills beside the sometimes-disheveled scene, we remember that facedown may be the best posture for wise men, anyway.
Guests new to our home do a double-take, wondering, "What's he doing here . . . in June?"
Our children's friends whisper, "Did your parents forget to put away all the Christmas decorations?"
So we tell them. We share with them the good news that God made a decision long ago to change history by crossing the border from heaven into human life on earth. He did it so that we could live the really good life—as true friends with him and with others—even though he knew it would cost him.
I sometimes regret the everyday treatment of our nativity scene. I adjure the children to be more careful, to treat this important symbol with greater respect. But as I straighten its inhabitants, I often reflect on a paradox that has shaped not only my parenting or my walk of faith, but my approach to intercultural ministry, as well.
Border crossing does not come naturally.
And the paradox? That the manger's glory rests not in its honor or loveliness—certainly not in its Christmassy cuteness—but in its everyday, dusty, knocked-about indignity.
When "the Word (Jesus) became flesh and made his dwelling among us" (Jn 1:14), he deliberately ventured beyond his zone of comfort and control in order to communicate love to us, people very different from himself. Possessing all power and privilege, he submitted to a life (and eventually a death) of vulnerability and shame.
The divine embrace of indignity exemplifies a principle I call border crossing, an intentional identity and discipline for ministering honorably among people who differ in socially significant ways (i.e., ethnicity, age, economics, ideology, etc.).
It prompts me to seek inclusive rather than ethnically-segregated worship, which may feel uncomfortable at times.
It directs me to facilitate intercultural partnerships that dignify and empower everyone, which may inconvenience people accustomed to power.
It reminds me not to stop at one-directional acts of benevolence but to reach for relationships of trust—a long-term, high-investment process that will certainly change me.
Border crossing does not come naturally. If it did, more of us—rich and poor, black and white, eastern and western, old and young—would listen to one another and share life deeply. Amid our disagreements on matters like immigration, health care, and crime, we would season public discourse with the Romans 12:10 principle of preference for one another above ourselves in honor. Missionally, personally, and societally, we'd reap the benefits.
Although our family's bedraggled nativity set would be safer upstairs in its box, that lofty home would conflict with the story. In the bustle and scuffle of family life, it reminds us that in the traffic of a servant's life on someone else's turf, our figurative mangers may get toppled, too. We can forego power, comfort, and dignity for the sake of others and move meekly toward the stranger and outsider, just as Jesus did.
So if it's not too late, maybe keep out that nativity scene. Yours, like ours, might begin to feel less like tinsel and toys and more like the everyday manger—the humbled, tumbled home freely chosen by the son of divine privilege.
Check back next time for more on border crossing as a discipline for every believer and every church.
The Exchange is a part of CT's Blog Forum. Support the work of CT. Subscribe and get one year free.
The views of the blogger do not necessarily reflect those of Christianity Today.