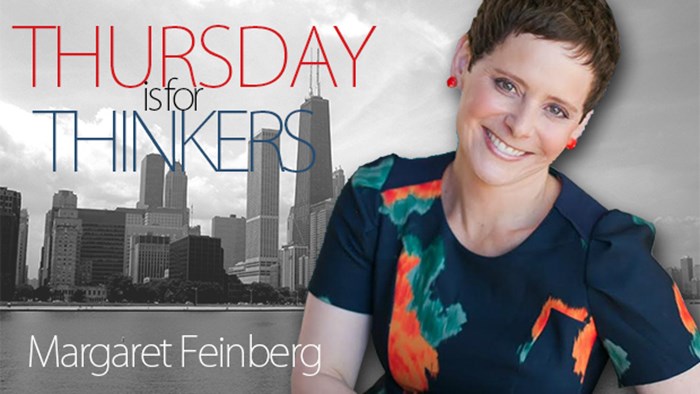 For the last 18 months, I've been battling breast cancer. Breast cancer isn't just one disease; it represents thousands of different diseases with their varying components and factors. This has been through a brutal year through chemotherapy, radiation, and more surgeries than I can count or want to remember.
Yet through the journey, I've found God's grace and goodness in the most unexpected ways. I look back in awe of His faithfulness.
In my own spiritual life I had been studying joy for a year and was putting the finishing touches on book on joy—just two weeks from turning it into the publisher, when I received the diagnosis. I had been pursuing and activating joy in my life in the relatively good times, now I had to do it in the midst of darkness, depression, torturous pain.
Through the process, I began discovering the breadth, depth, and power of joy—that despite hundreds of sermons and many decades in the church—no one had told me of before. I learned that more than whimsy, joy is a weapon we use to fight life's battles. In Fight Back With Joy, I describe in detail how I learned to practice a defiant joy in the face of impossible odds.
But I also share something else I discovered.
Namely, that all too often church leaders—as well as church members—have no idea of how to respond to crises. I've listened to countless stories of people whose friends, including those in church, disappeared soon after they encountered hardship.
The Scripture makes it clear that we care called by Christ to be like the Good Samaritan, to cross the road, to break the silence. But like the Levite and religious leader, all too often, we develop countless to reasons to pass by on the other side.
Everything in you is going to want to withdrawal and retreat from the pain.
I know. Because I've done it.
We tell ourselves:
We don't know the person that well.
We haven't seen talked to them in a while.
It would be strange to reach out now.
We wonder:
What if I say or do the wrong thing?
Is it really my place?
How involved should I become?
But those of us who see others in crises must get off our donkeys, too. To give the gift of our presence. To break the silence. Like the Samaritan, we must learn to identify needs and meet them. We must learn to gift the gift of presence, not just at the initial news of hardship, for the long haul.
This requires teaching and training.
When was the last time you gave your congregation or those you lead practical tips on how to respond to crisis?
When was the last time you shared what to say (as well as what not to say) when you visit someone in the hospital?
When was the last time you reminded your church that the grieving isn't finished when the funeral is over, chemotherapy ends, or the divorce papers are filed? That they need to be a consistent presence in someone's life for months to come?
Here are three practical reminders to coach others as they extend the balm of Christ to a hurting world:
1. Give the gift of your presence.
Everything in you is going to want to withdrawal and retreat from the pain. That's the precise time you need to cross the road. Enter in. Break the silence.
The gift of your presence may take the form of a text. Email. Phone call. Home or hospital visit. What's appropriate will vary. But you can break the silence with someone today. No matter how much time has gone by.
2. Be slow to speak.
Always remember Job's friends. They sat shivah or in silence for seven days. They only got into trouble when they opened their mouths. Sometimes we do, too.
Those facing tough times don't need someone to fix them. Provide pat answers. Or offer empty clichés. This isn't a time to process your grief.
Rather, they want you. Your presence. Sensing you are with them and for them. Listening. Loving. Laughing.
3. Think long-term.
Whenever crisis hits, there's often a 911 response as news spreads. People come out of the woodwork. As the weeks and months go by, the people who first appear soon disappear.
Set a reminder on your phone or computer or old-fashioned calendar to pick up the phone or send an encouraging text or email every few weeks. Your kind notes will help the person remember that they are not alone and loved by God.
As followers of Jesus, we aren't just meant to fight back with joy but to help others fight back with joy. After all, one of the best ways to experience joy is to give it away.
For a sneak peek of the Fight Back With Joy Bible study, click here.
For more tools on equipping your congregation to help others through crises, click here.
The Exchange is a part of CT's Blog Forum. Support the work of CT. Subscribe and get one year free.
The views of the blogger do not necessarily reflect those of Christianity Today.