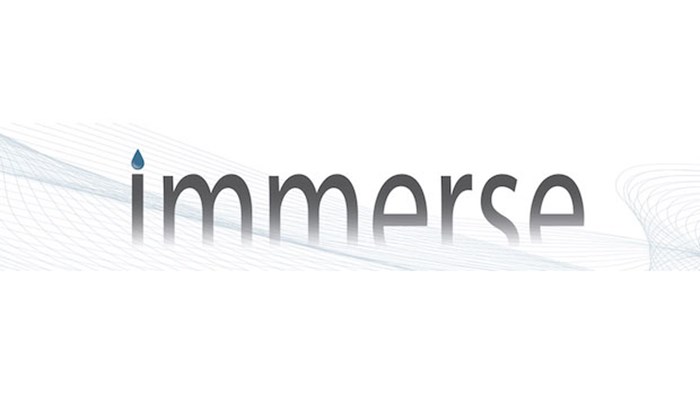 For some reason, I spent a lot of time at seminaries in 2014. Some are thriving, some are shrinking, but a few are innovating. There are many reasons we don't see much innovating on the campuses on seminaries, but the need to follow accrediting requirements is one of them, to be sure. Accrediting agencies want to assure that you don't innovate in such a way that it lessens the quality of the education being delivered.
That can make innovation tricky.
Well, the Association of Theological Schools (ATS) has approved an experimental program—for just one school, actually—to open up some new options that will be valuable for church planting and many other settings.
While speaking in Toronto recently I learned about a new accredited program that I wanted to pass on to you. Northwest Baptist Seminary, a FEB seminary which is partnered with the ACTS seminary consortium in Vancouver, calls their experimental program, "Immerse."
I recognize that there are a lot of other seminaries doing great work. I serve on faculty at two of them, TEDS and Southeastern. But, this program has some unique opportunities and I thought I'd share them with you.
After a couple of meetings with the school president, Kent Anderson, he agreed to answer a few questions about the program in this interview!
Ed Stetzer: First, tell me about what's unique about the Immerse program. Others have external programs, so how does this go further?
Kent Anderson: Immerse is the only program that has been approved by ATS to offer an accredited M.Div., that is entirely outcomes-based and delivered fully in context through a customizable, mastery, mentored model. The program is a deep collaboration (co-owned) with our parent denomination, Fellowship Pacific, and other networks with which we agree to partner. This is an iteration beyond online learning and describes a creative and exciting new way for church and seminary to leverage their collective strengths for the good of the Kingdom.
ES: So, you can create this partnership with other networks or denominations? Is that just in Canada?
KA: Yes, we have worked to create such partnerships with denominations, emerging networks, and more to create an M.Div. fully in their context— using a mastery model, not where they get shipped off to seminary. And, this is all done with an ATS accredited M.Div. We are the first and, so far, the only school through which this has been possible.
ES: How are students already engaging?
KA: We immediately experienced a dramatic spike in enrollment, attracting an entirely new group of emerging leaders. These people, who were completely unattracted by traditional seminary offerings, were exactly the kind of student that we have always aspired to draw, despite the fact that we raised the bar for admission as high as we possibly could. We are three years into this thing, and so far we are seeing students digging in beyond what we have typically seen through other models of education. We are also seeing, much more quickly, what kind of stuff the students have. Personal discipline and time management issues become immediately evident, for example. The cream rises quickly.
ES: What are the potential plans with C2C and Outreach Canada? How will this increase church planting capacity?
KA: As of last week, we have an agreement with C2C to offer Immerse under the C2C brand for the work of missional church planting. Outreach Canada has been fully supportive of this, welcoming us to present the program to church planting catalysts across the country. Several Canadian denominations are considering involvement. As to our parent denomination, the Fellowship Baptists, we now are empowered to offer the model coast to coast. As to church planting, the key impediment is always finding great planters. This model attacks that problem head-on. Immerse offers the opportunity for great planters to replicate themselves.
ES: What is "experimental status" and how long do you have it?
KA: The Association of Theological Schools needed a way to accredit the program despite the fact that our model is literally exceptional—it exceeds any reasonable construal of the standards that govern seminaries in North America. Their answer was to treat it as an official experiment. By this, the ATS itself has a sense of ownership and involvement in the process, putting the program on the highest possible profile. We have five years to prove our results. When we do, the ATS will have some sense of obligation to build what has been learned into the standards that effect everyone. This is an opportunity to affect the very direction of theological education.
ES: If it works, will we see other schools doing the same?
KA: We have already seen a significant amount of interest from other schools. While networks and schools will want to find their own distinct expressions, I really believe that we will see a number of schools in the future adopt these values—mastery model, context-based, outcomes focused, etc.
ES: What are you hoping to see accomplished?
KA: We want to collectively own the responsibility for the development of those who will lead our networks for the future. If we can get past the tired model of looking at seminaries as "pastor stores," I believe that we can see a dramatic increase in effective church planting and church revitalization through the development of leaders who are gifted, called, and proven for the work. This is not about building the institution or prestige of the seminary. This is all about seeing the church prosper.
ES: Is this just Canadian, or can churches in the United States (and Australia, etc) get involved?
KA: The Association of Theological Schools is a trans-national movement, so there is no reason that we cannot work with networks beyond our home base here in Canada. As a context-based program, the locus of the work is wherever the student and ministry come together on the ground. In a lot of ways, this is taking missionial thinking to the seminary level. We can help this happen anywhere.
ES: While we are talking about relationships, tell me about ACTS and how that relates to Northwest Seminary.
KA: Northwest is one of the founding partners of the ACTS seminaries consortium. For more than 25 years, we have been working together with other like-minded denominations to provide high quality ministry leadership development in collaboration with Trinity Western University. At ACTS we share everything—faculty, budget, program. This has allowed us to do more than any of us could have managed on our own. Really, it is this experience in collaboration that made it possible for Northwest to learn how to collaborate beyond our own region through models like Immerse.
Let me add that Northwest is open to conversation with any like-minded network about how we might be able to extend the Immerse platform for the good of the Kingdom.
The Exchange is a part of CT's Blog Forum. Support the work of CT. Subscribe and get one year free.
The views of the blogger do not necessarily reflect those of Christianity Today.