Jul 24, 2015
Humor
Church Signs of the Week: July 24, 2015
Woodpecker; Vitamins; Same Management |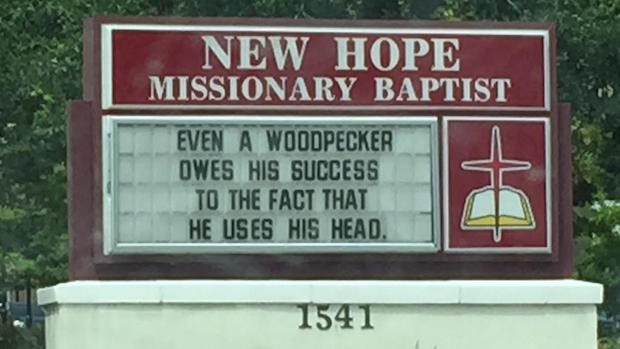 Even a woodpecker uses his head, so perhaps it's time for you to use yours.
I just don't understand.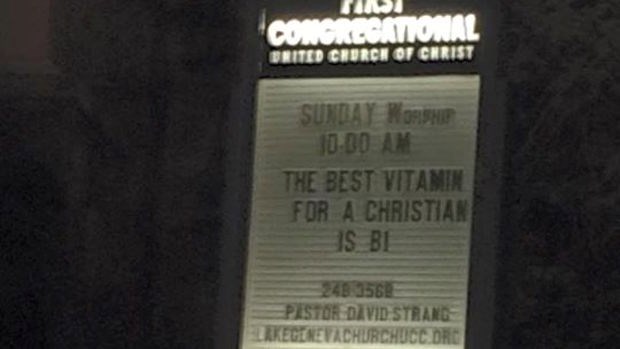 Classic church sign. I hope your church never changes its management!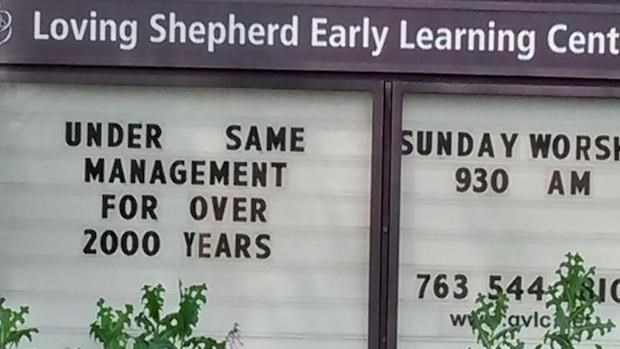 Thanks to Derrick Lemke, Aaron Telecky, Thomas Horrocks for sending these in. As always, send me your signs via Twitter to @EdStetzer.
Want to read a weekly digest of The Exchange blog? Click here to subscribe to Christianity Today's Newsletter for The Exchange to get weekly wrap-ups in your inbox.
Earlier this Week at The Exchange
Support our work. Subscribe to CT and get one year free.