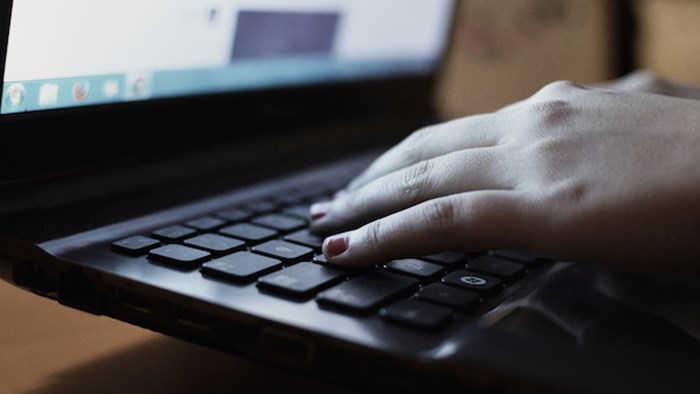 So, here is the deal.
We are too gullible.
I've done a bit of a series on the "Faux Christian Controversy of the Week" and it just keeps happening.
This week, two "news" stories made the rounds.
Pastor Arrested for Refusing a Same-Sex Marriage
So, what should you do if you see a story like this?
Well, first, if pastors are going to jail for a ruling from last month, you should be suspicious. OK, not really, you should be totally incredulous.
But, let's say it is a couple of years from now.
If that were the case, it would be EVERYWHERE. It would be on the nightly news.
Did you check ChristianityToday.com? How about WORLD, the Christian Century, or Charisma? They'd all have it on their front page.
But, you say, "It was at NBC." Well, if something sounds crazy, check the URL. This particular story was on NBC.com.co.
Did you notice the extra .co on the end? That means it's not really NBC.com. Also, click around to the other stories, which literally have text that reads "adfasf weoogsdre gawerags."
You just make us all look gullible when you don't do simple steps like that.
By the way, if you are a pastor you should already know that no one can make you officiate anything. In fact, you can refuse to officiate an interracial marriage. You'd be an idiot and a racist, but you wouldn't be arrested.
Bible Lawsuit
Then, as if we don't look silly enough, there is the Zondervan lawsuit. Just Google to see how many websites ran recent stories about a guy suing Bible publishers because the verses on homosexuality are offensive.
One "news" source includes a column from Rev. Austin Miles. Here is the opening of his "breaking news" story. I'm leaving everything exactly as it was published.
GRAND RAPIDS, MICHIGAN (7/10/15) – When the Gays accomplished their Supreme Court Ruling and ran out dancing in the streets and planting their rainbow flags of victory atop city halls, municipal buildings and the White House, it showed the accuracy of the rest of the story we predicted. My column had been published immediately after that ruling, stating that for homosexuals, this victory would only be the beginning, that they would never be satisfied. They would next demand that the Bible be declared a Hate Book and abolished.

Today a sodomite ex-con turned author, Bradley La Shawn Fowler (39 ) sued Thomas Nelson and Zondervan for publishing the Bible, which has references to homosexuality as a sin. He referred to 1 Corinthians 6:9. (?)
This lawsuit could not be the result of the Supreme Court ruling (or President Obama's polices) because it happened in 2008, while President Bush was still in office and seven years before the gay marriage ruling.
The reason you did not hear much about it then is because the courts quickly dismissed it as a ridiculous lawsuit. At five different points in the ruling, the court asserts that Fowler's claims fail and should be dismissed and rejected. That didn't stop Christians from sharing this story as if it were new and potentially dangerous.
Miles has since retracted his article.
It is YOUR job—yes YOURS—to check the facts. Yes, these websites should do that as well, but most are more concerned with gaining your page view than growing your credibility.
Remember, Snopes is your friend. Go and check out these stories before you share them on social media.
There are real issues about religious liberty right now (and more coming). Posting links to fake ones just makes all of us look (rightly) gullible.
How To Fix the False Rumor You Spread
So, if you posted the fake story about the pastor, let me ask you to do three things:
1. Post a retraction.
Really.
Do it.
It's not that hard. It will sting a little bit because you'll have to admit you were wrong, but it's good for you. I promise.
Just something like this would suffice: "Hey friends, I posted a story about _______ this weekend, and it turns out it wasn't true! Be on guard and don't believe everything you read out there! I'll be more careful next time."
You can both admit you were wrong and look out for your friends, telling them to be alert for more fake stories, because these weren't the first and I'm sure they won't be the last.
Integrity is important for the Christian. The Scriptures are clear, especially in the Proverbs.
Proverbs 2:20-21 says:
So follow the way of good people,
and keep to the paths of the righteous.
For the upright will inhabit the land,
and those of integrity will remain in it;
Later, Proverbs 28:18 says:
The one who lives with integrity will be helped,
but one who distorts right and wrong
will suddenly fall.
Do the right thing. Protect your friends from being tricked like you were.
2. Don't excuse it by saying, "Well, it might be true." Or, "Well, there is something like that." "Or, well, it will be true soon."
No, you were wrong. You fell for a hoax. Say it and move on.
You were deceived. It's ok to admit that. You don't have to try to cover your tracks and make some sort of lame excuse to make yourself look better.
Have some humility, be willing to admit someone fooled you, and move on.
Posting a link to a story about a for-profit wedding chapel on public land won't make it any better because even that was resolved—just say you were wrong and move on.
Seriously...
3. Be less gullible next time.
Wisdom is valuable:
Get wisdom—
how much better it is than gold!
And get understanding—
it is preferable to silver. (Prov 16:16)
"But," you may think, "I'm not wise. I get fooled by this stuff all the time." That's okay, Scripture accounts for people like us. James 1:5 says:
Now if any of you lacks wisdom, he should ask God, who gives to all generously and without criticizing, and it will be given to him.
Finally, the Bible makes it clear:
You must not steal. You must not act deceptively or lie to one another. (Lev 19:11)
Lying is wrong. Don't lie, even if you don't mean to. And make it right if you do.
Don't Post What You Can't Confirm
You may say, "But what if I can't tell if the story is fake or not?"
I've given you several ways to check the veracity of a story, but if that does not work, there is just one solution: don't post it.
If you have not, will not, or cannot confirm a story, do not share it. As Christians, we have a higher standard than even the journalist. We aren't protecting the reputation of an organization or a website, we bear the name of our King.
If our friends and families cannot trust us with this type of news, many will not listen when we seek to share the good news of the gospel.
The Exchange is a part of CT's Blog Forum. Support the work of CT. Subscribe and get one year free.
The views of the blogger do not necessarily reflect those of Christianity Today.