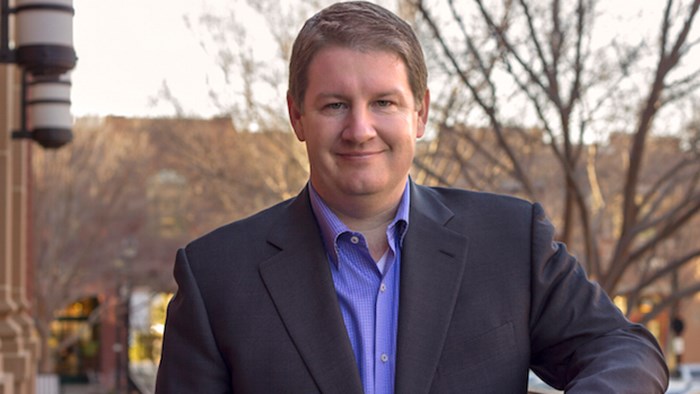 Ed Stetzer: Clayton, what does it mean to you to be given the "Citizen of the Year" award at the 2015 Southlake Chamber of Commerce banquet?
Clayton Reed: It was totally unexpected. There were a number of local people nominated that had deep, longstanding ties to the community that were incredibly deserving of the award. I was deeply honored to be chosen by the selection committee.
ES: Can you tell us a little bit about what you do in your community?
CR: I currently serve in a number of capacities around the city. I serve as a police chaplain for the City of Southlake. This involves ongoing officer care along with dealing with local families and helping them through tragedies. I also serve on the Mayor's Advisory Committee, a group of local non-profit leaders who work with the Mayor on the moral agenda of our city. In addition, I serve on a number of local boards, such as the Dragon Youth Football Board and the Chamber of Commerce Board.
Because of my work throughout Southlake over the years, I spend a fair amount of time just in personal conversations with different leaders in the city. For instance, for the last 6 years, I met with the Mayor of Southlake for about 20 minutes before every City Council meeting for personal prayer.
ES: As a pastor, how on earth to do you find the time to do all that you do in the community in addition to your church work, family commitments, etc.?
CR: From the beginning, our church has made serving the local community a priority for my ministry. I have been allowed and encouraged by my church family to be the chaplain of the city and the pastor of our church simultaneously. Also, much of my work flows out of my connectedness to the city through my family. For instance, football is a huge part of the culture of Southlake. Since 5 of our kids play football, it gives me an incredible opportunity to serve my city and my family at the same time.
ES: Why do you think it's important for the church, and particularly church leadership, to be involved in the community?
CR: When we planted the church a little over six years ago, Ed Stetzer personally challenged me to get involved with my local community. I was particularly struck with a question that Ed posed to me one day, "If your church were to disappear tomorrow, would anybody in your community notice?" I had been a part of some churches in my past that were really disconnected from their cities and I wanted a different path for Southlake Baptist.
If we are not shining lights for the Gospel in our local towns, are we really fulfilling the Great Commission? I think that our church buildings can become places to do ministry in a way that obscures the message of the gospel because it is done on the inside of a building with people who already agree with us. Being in the community has constant challenges but that is where you find people who need help and need Jesus.
ES: What are some practical ways some pastors reading this could get involved with their communities today?
CR: Find out what people do in your city and get involved. Southlake orbits around football, sports, school, politics and business. I wanted to make sure that I was getting involved at all of those levels so I could actually be a part of the life that was happening in the city. For instance, we have a church tailgate party at all our local high schools home football games and we serve awesome BBQ and refreshments. It is an incredible opportunity to meet people and serve our local community. I also try and stay connected with our city council and local school board by showing up at meetings and encouraging our local leaders.
ES: Are there any challenges that come along with being so involved in the community?
CR: The more established I get here locally, I have to be wise about which opportunities I accept. There are a ton of opportunities in our city and I still have an incredible obligation to my wife and family and local church. I'm incredibly thankful to have the support of my wonderful wife and children as I serve the people of Southlake.