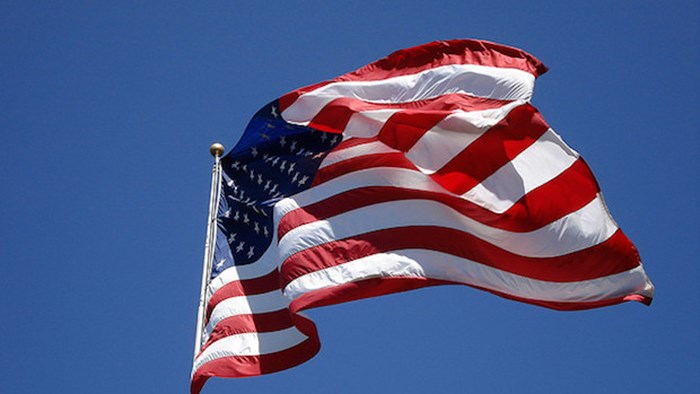 Image: Justin Marty / Flickr
God and America: It's Complicated—Morgan Lee
Christianity Today has a helpful look at our LifeWay Research data and additional data from PRRI.
We will be doing more research to see how Americans, particularly evangelicals, but also secular people, view America after the recent Supreme Court and other political actions.
B*got vs. F@ggot—Domenick Scudera
It is fascinating to see two things:
1. The video made by Catholic Vote and how many are viewing it.
2. The response (represented here by the Huffington Post) from progressives.
I get the need to mock the video from same-sex marriage supporters. However, are we really not going to acknowledge that speaking against same-sex marriage is now costly? Perhaps you've not been following the news.
So, yes, video is overly dramatic, but perhaps Googling Brendan Eich might help progressives understand why Catholics might make such a video.
Or, perhaps a few words from Chief Justice Roberts in his dissenting opinion from the Supreme Court's same-sex marriage ruling might help:
The majority graciously suggests that religious believers may continue to "advocate" and "teach" their views of marriage. The First Amendment guarantees, however, the freedom to "exercise" religion. Ominously, that is not a word the majority uses. Hard questions arise when people of faith exercise religion in ways that may be seen to conflict with the new right to same-sex marriage—when, for example, a religious college provides married student housing only to opposite-sex married couples, or a religious adoption agency declines to place children with same-sex married couples…
Unfortunately, people of faith can take no comfort in the treatment they receive from the majority today...
Perhaps the most discouraging aspect of today's decision is the extent to which the majority feels compelled to sully those on the other side of the debate. The majority offers a cursory assurance that it does not intend to disparage people who, as a matter of conscience, cannot accept samesex marriage. That disclaimer is hard to square with the very next sentence, in which the majority explains that "the necessary consequence" of laws codifying the traditional definition of marriage is to "demea[n] or stigmatiz[e]" same-sex couples…
Or, you could just end the article as Scudera does, which sorta' makes their point, "Yes, it is harsh being labeled a bigot. But you brought that on yourself."
Daily Dose of Hebrew and Daily Dose of Greek—Mark Futato and Robert Plummer
I'm a bad Greek user and a frequent Bible program user, but I like the idea of keeping up with the Greek. Here's a tool that helps from scholars I appreciate!
New York Times bestselling author and speaker Stephen Mansfield joined me to discuss a wide range of topics, such as the faith of past and sitting presidents, church leadership, and manhood. Don't forget to join me every Tuesday at 3:00 PM Eastern for The Exchange.
The Exchange is a part of CT's Blog Forum. Support the work of CT. Subscribe and get one year free.
The views of the blogger do not necessarily reflect those of Christianity Today.