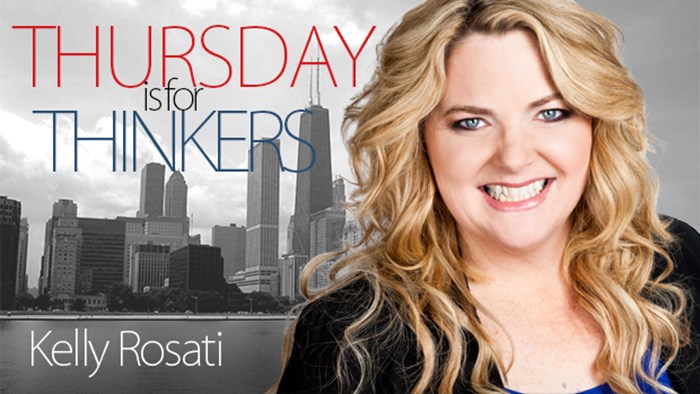 I'm thrilled that my friend Ed has allowed me occasional space here to address matters of interest and concern. In April I wrote about how adoption doesn't fix children over at her.meneutics. With oversight of Focus on the Family's adoption and orphan care initiative, and as an adoptive mom, this is a topic that is near to my heart. And I meet countless people who, even though they don't feel called to be adoptive parents, are nevertheless excited about adoption. They understand that it speaks to the dignity of every human life and that it underlines some basic truths about their own Christian faith. So I thought I'd take a stab at painting a picture of some ways everyone can play a role in adoption and illuminating why I believe it's such an important subject.
Scene 1 - On Stage in the Sanctuary (this is a real story)
At a church-sponsored adoption event, passionate servant-leaders unpack the clear and resounding call from the Holy Scriptures to care for orphans. Whether speaking one-on-one or in front of the larger group, they eloquently raise awareness of the plight of millions of orphans worldwide. They tell stories about the 100,000 kids in U.S. foster care who need permanent families. And they help attendees better understand the very heart of God—a Father to the fatherless—and His desire to use His followers to "set the lonely in families" (Psalm 68:5).
Having been touched by God to answer this call themselves, these leaders are trying to walk the talk. Theirs is not a "Do as I say, not as I do" message. In their homes and their lives, they're doing their best to live it out. And they are honest about counting the cost, careful not to give the impression that every adoption story has a fairy tale ending. Ever-so-delicately, they remind those in attendance that while not every Christ-follower is called to adopt, everyone is called to do something. There are many ways the church body can be involved in this issue.
The core of their message is that churches can and should take an active role in offering post-adoption support to adoptive families. This is critical, because parenting kids with trauma histories isn't the same as parenting typically developing kids. And the solution seems so simple. Helping with meals and respite care is doable for the larger church body. Surely the same members of the congregation who cheered on those prospective adoptive families will journey with them once the kids come home and the real work begins? That's what community is all about, right? The leaders introduce the attendees to resources and tools to help non-adoptive families and their churches come alongside the adoptive families in their midst in tangible ways to help them thrive. When that happens, a Gospel picture of real family and real community emerges for the world to see. The leaders conclude their presentation with the encouraging admonition, "We can do this, Church!"
Scene 2 – Fifteen Minutes Later, in the Church Foyer (this, too, is a real story)
Away from the crowd during a break, these same leaders talk with one another in muted tones about their real lives at home with kids whose backgrounds are filled with suffering, abuse, neglect, abandonment and deprivation. They recount incidents of violence and hours-long raging. They discuss the anguish of needing out-of-home care and the accompanying emotional agony and guilt. They lament the plight of healthier siblings who aren't getting the attention they need. They note the stress that is added to their lives by extended family members who can't or won't understand and don't help. They nobly attempt to soft-pedal the grief they feel when their church families offer a quick "atta boy" but nothing more practical. They talk about the strain in their formerly strong marriages, and the list goes on. Sleep deprivation. Secondary trauma. Hopelessness. Failure. And the feeling of being alone—so very alone.
But they try to remain thankful to the One who will never leave them or forsake them. They are trying to count it all joy. They are begging God for help, for healing for their children. They pray for strength to get up and do it all over again—day after day. They don't like who they become at times, when the stress and fatigue take their toll—but they see no other way forward. They want to be filled with the fruit of the Spirit, but survival mode is the order of the day, every day, and it can go on for years. While their church friends talk about sports and college and music, they talk about individualized education programs, 504s, therapists and psychiatrists. All the adoptive families they know have versions of the same story.
But what about the decidedly more uplifting, aspirational message they presented to the attendees in Scene 1? Was it all a ruse? Not at all. They meant every word of it. And none of the deep pain and frustration expressed in Scene 2 would change what each of these adoptive families knows they have been called to do. They love their children. They choose to love them with everything they've got. It would just be so much easier if they didn't feel like they were doing it alone.
But no matter how much they talk about their need for the help of the community around them, the help doesn't come. Are they not being vulnerable and transparent enough? Should more of the pain and frustration of Scene 2 bleed over into Scene 1? Perhaps, but doing that without harming their kids is a tall order. And it's hard to explain to church friends that a week without swear words can be a miraculous cause for celebration.
Scene 3—One Year after the Adoption Event (this is a hope for the future)
The same leaders gather to compare notes and take inventory of the Christian adoption movement. They remark to each other that they look rested, maybe even that some of them have a spring back in their step. Amazingly, each one has a story about how their home church assigned a small group of people to "wrap around" their adoptive family. One notes that a lady from the congregation, an "empty nester," has begun bringing a meal every week to help their family have more time to simply connect over dinner. Another explains that two teenage boys from the church youth group now take care of their lawn twice per month so that Dad can spend time with their most troubled son—and that extra investment of time is really paying off. Another leader talks about a couple from church, without kids at home, that has expressed a genuine interest in her four kids and has started coming over once a week for three hours so that she and her husband can spend some quality time together. In each situation, supportive individuals and families are praying regularly for these adoptive families, and the adoptive families can feel the power of those prayers.
The consensus in the group is that, yes, they're doing pretty darn well, all things considered. They feel the love and support of their church communities in practical and tangible ways. And more than ever, they are committed to their mission of making sure that every "holding-it-together-by-a-thread" adoptive family can say the same thing.
My prayer is that Scene 3 will unfold in churches across the country. Families in the adoption community have faith that it can and will happen as many more people get involved. If you're interested in knowing more about how you or your church can support the adoptive families in your congregation, visit us here.
The Exchange is a part of CT's Blog Forum. Support the work of CT. Subscribe and get one year free.
The views of the blogger do not necessarily reflect those of Christianity Today.