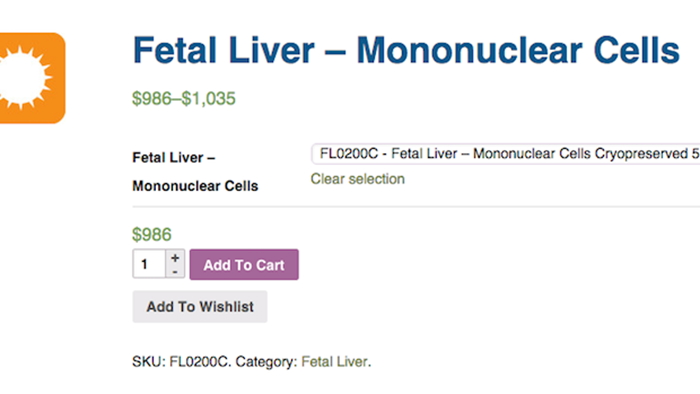 Earlier this afternoon, Cecile Richards, the President of Planned Parenthood released an apology of sorts, responding to the secretly-recorded video of a conversation about the process of extracting a human fetus carefully for the compensated donation (or what Reuters called "selling") of fetal organs.
Richards did not apologize for the atrocity itself, rather, she apologized for the way in which her employee flippantly talked about it.
Here's the apology (and her defense of their practices).
Did you listen closely?
Among other things, Richards said, "The allegation that Planned Parenthood profits in any way from tissue donation is not true."
To be fair, she may be telling the truth. After all, the National Football League, until recently, was a non-profit organization, despite its head office bringing in over $300 million in 2013.
So perhaps Richards is being accurate. Perhaps Planned Parenthood didn't "profit" off of fetal tissue, but that doesn't mean they didn't exchange money for it. And, it does not mean that their endorsed partner did not promise "a financial benefit to your clinic."
This evening, I realized the website for StemExpress, the organization whose brochure emphasizes the "financial benefit" such fetal tissue can provide for clinics, was back online after being offline for the last couple of days.
I thought to myself, "Let's see if this whole 'fetal tissue' business is actually on their website."
Well, here is what is there.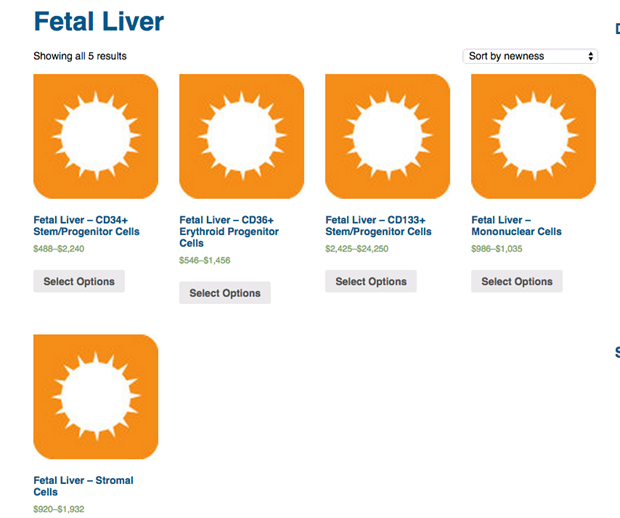 You can even add it to your wish list, like Amazon.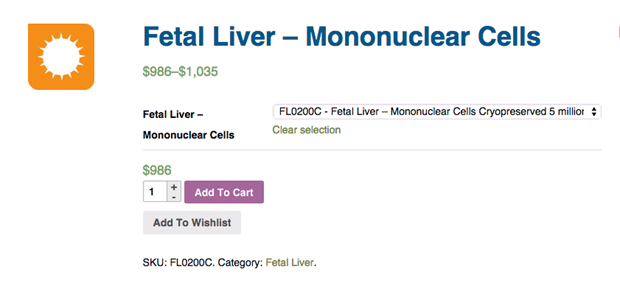 And, in case this is the next sentence to discredit these pictures, I promise I didn't "edit" these photos "heavily," and these screenshots did not require any sort of covert act of secrecy, violating the privacy of a woman just trying to enjoy a nice salad and a glass of wine.
It's a screenshot of their website menu. Click here and you can see it for yourself.
Perhaps even more disturbing is the bonuses, particuarly after the recent video discussing how to get the "best" parts. (Note the many news stories, like CNN, discussing the ethical problems of such approaches. In addition, note the partnership brochure promising to "contribut[e] to the fiscal growth of your own clinic.")
So, the StemExpress bonus program for its employees, incentivizing them to obtain more tissue types, certainly is disturning when seen in light of the video. Below are screeshots of the PDF linked above. (We were not able to indepedently verify the legitimacy of this document because StemExpress' website is still experiencing some issues, but we have no reason to think this document is forged or otherwise illegitimate.)
If you're like me, you wonder, "What are the categories of tissue?" Wonder no more: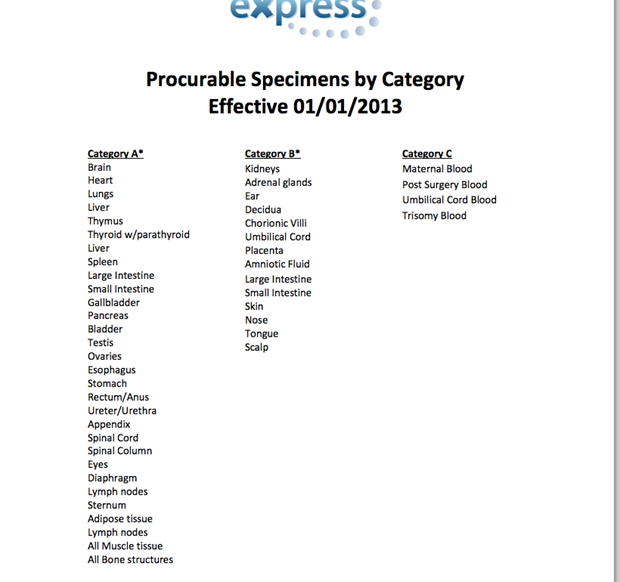 Of course, this is just a list. And this is how organ donation works. Cells, tissues, and organs need to be procured and exchanged. And, when done correctly, such exchanges can be incredibly helpful to hurting people.
Yet, it is important to remember the context here.
Simply put, a whole lot of people watched a video, now apologized for, that shined a light on how some "tissues" are acquired.
If you've not watched the video, do so. Then, consider the words in that video about not "selling," not wanting to be the middleman, and the financial benefits to the abortion clinics.
As a CNN column explained today, the "Planned Parenthood video [is] an ugly mirror for America."
Indeed.
Chris Martin is the blog manager of The Exchange and has his own blog at MillennialEvangelical.com.
The Exchange is a part of CT's Blog Forum. Support the work of CT. Subscribe and get one year free.
The views of the blogger do not necessarily reflect those of Christianity Today.