A pint worth of example is worth a gallon of advice because we make a ton of mistakes! :-)
Wow! I didn't know the Chicago Cubs were in the Super Bowl finals!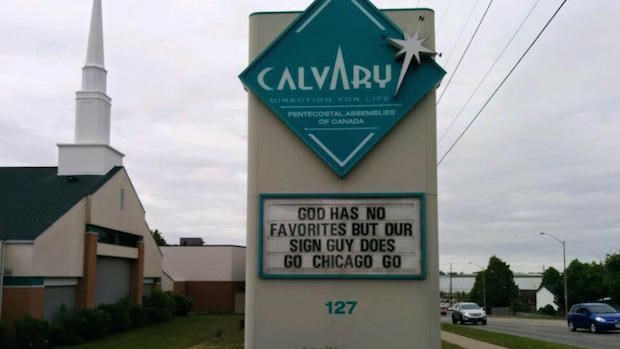 Cray cray.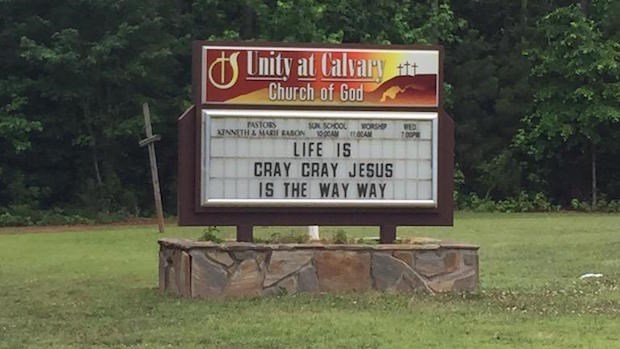 Thanks to Jeff Clarke, Emmanuel Neiconi, and Michael Richards for sending these in. As always, send me your signs via Twitter to @EdStetzer.
Want to read a weekly digest of The Exchange blog? Click here to subscribe to Christianity Today's Newsletter for The Exchange to get weekly wrap-ups in your inbox.
Earlier this Week at The Exchange