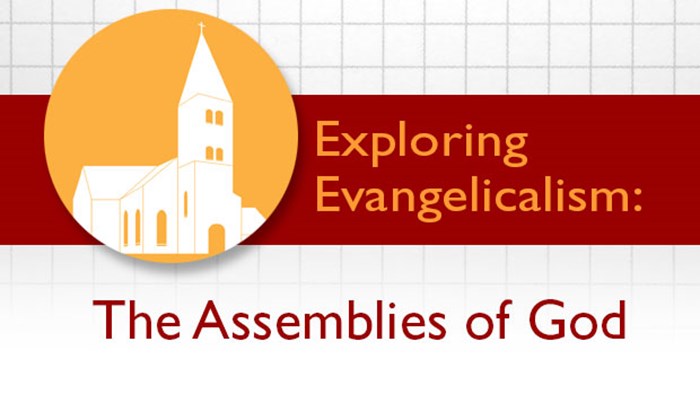 Ed Stetzer: What are some of the distinctives that make you different than other evangelical groups?
George Wood: I think what distinguishes the Assemblies of God—and Pentecostals more generally—from our evangelical brothers and sisters is two things: (1) the way we frame our core theology and (2) our this-is-that hermeneutic.
What do I mean?
The church fathers articulated from Scripture orthodox Christian doctrines: Trinity, Incarnation, and Atonement. We believe them.
The Protestant Reformers spoke of Christ's threefold office as Prophet, Priest, and King. We affirm that too.
But drawing on the narrative structure of the Gospels and Acts, we frame our core theological message this way: Jesus is Savior, Healer, Baptizer In The Spirit, and Soon Coming King. This teaching is typically referred to as "the Fourfold Gospel." (Among Wesleyan-Holiness Pentecostals, you sometimes hear about "the Fivefold Gospel," with Sanctifier added to the list.)
Because Jesus is the same yesterday, today, and forever (Hebrews 13:8), we believe that He continues to operate today as He did in New Testament times. He proclaims—through the Church—the imminent coming of His kingdom. He heals the sick and exorcizes the demonized as a manifestation of the kingdom's present power. He saves sinners through His atoning death and life-giving resurrection. And He baptizes believers in the Spirit. The initial physical evidence of this baptism is speaking in tongues, but the purpose of Spirit-baptism is power for witness.
What do I mean by our "this-is-that hermeneutic"? Just as Peter linked Joel's prophecy with its first-century fulfillment in Jerusalem on the Day of Pentecost (Acts 2:16ff [KJV]), so we link what is happening among us ("this") to what happened on the Day of Pentecost ("that"). Because of this hermeneutic, traditional Protestant cessationism makes little sense to us. (And because, for all its erudite formulations, cessationism has no explicit biblical warrant.)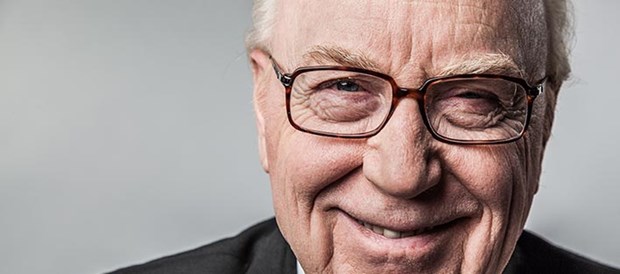 ES: What do many evangelicals often misunderstand about your movement?
GW: I would say that the four biggest mistakes evangelicals tend to make about our movement are that (1) we believe that canon of Scripture is open, (2) we emphasize the Holy Spirit over Jesus Christ, (3) we practice spiritual elitism, and (4) we preach the so-called prosperity gospel.
For the record, we do believe that God, through His Holy Spirit, continues to speak to His church, but we do not believe that these revelations—whether prophecies, words of knowledge or wisdom interpreted messages in tongues, or other things—rise to the level of Scripture. The canon—the 39 books of the Old Testament and 27 books of the New Testament—is the yardstick by which all putative revelations must be judged.
Because we emphasize baptism in the Spirit and the ongoing gifts of the Spirit, I can understand why some evangelicals think we emphasize the Spirit over the Son. Once you see that we talk about the Spirit in terms of the Fourfold Gospel—which focuses on Jesus—then you begin to see that we are Jesus-focused. The Spirit baptizes us into Christ who baptizes us in the Spirit so that we may proclaim Jesus' gospel to the ends of the earth.
I can also understand why some evangelicals might think we're elitist. Our emphasis on tongues as the initial physical evidence of Spirit-baptism can appear to others as a jeer, as in, "We've got the Spirit. / Yes, we do. / We've got the Spirit. / How about you?" That's certainly not our intent. Rather, the purpose of emphasizing tongues is twofold: (1) To remind us that there is more of the Spirit to be experienced and (2) to remind us that without Him we can do nothing. For us, speaking in tongues—"as the Spirit enabled them" (Acts 2:4)—emphasizes our total dependence on God. It helps us worship the Lord with praise, petition and intercession that goes beyond the cognitive. We deeply desire to have the same intimacy in praise and prayer that all the early followers of Jesus and all the writers of the New Testament experienced (Acts 2:4).
Finally, the Assemblies of God has a strong emphasis on healing—combined with a strong emphasis on faith—but the so-called prosperity gospel has never been part of our understanding of Scripture. The prosperity gospel actually arose out of the Latter Rain Movement of the mid-twentieth century, which self-consciously criticized classical Pentecostal denominations such as the Assemblies.
ES: What do you wish Christians knew about your movement?
GW: I wish they knew our passion for taking the gospel to the ends of the earth. Sometimes, we are considered hyper-emotional. Admittedly, our worship services can be exuberant. Then again, why shouldn't we be? If we believe that Jesus is at present saving, healing, and baptizing in the Spirit, not to mention returning to establish His kingdom at any moment, shouldn't we be filled with faith, hope, love—and enthusiasm? Of course!
But these emotions flow from who Jesus is and what He does. They shouldn't be sought as ends in themselves. If other Christians could look past vibrant worship services, they'd see a Movement that is actively working to evangelize the lost by planting indigenous churches and responding compassionately to the needs of the poor in every nation, territory, and region of the world.
It is this passion for the gospel, together with a willingness to evangelize souls and plant indigenous churches, which explains how Christianity Today recently identified the Assemblies of God the fourth largest Christian communion—after Catholics, Orthodox, and Anglicans—in a little over a century. The World Assemblies of God Fellowship now numbers in excess of 360,000 churches and 67.5 million believers.
ES: How does your history impact your practices?
GW: In the late 80s, I visited with a church in China that—in the pre-Communist era—my folks had helped get started in the first half of the 20th century. After four decades of persecution and opposition, Pastor Mung, one of my parent's colleagues, had been able to restart the church. He had spent 9 years in prison and was able to reopen the church at the age of 75. When I first met him again he was 80 years of age. At some point in the conversation, I found a way to ask Pastor Mung about the size of the church. (This was a typically American question at the height of the Church Growth Movement.) He told me that when the church re-started 5 years earlier, he had 30 mostly elderly people. But, in answer to my question, he handed me a book with the names of the adult baptized members of the church hand-written on its pages.
As I turned page after page, I learned that Pastor Mung's church now numbered over 1,500 people. I was astonished at this and asked, "How did this happen?" He smiled and I surmised he thought I had asked a typical American question. Afterall, we Americans are interested in the techniques of church growth: what books did you read, what conferences did you go to, what strategies did you employ? I'll never forget his answer: "Well," he said, "Jesus Christ is the same yesterday, today and forever. And we pray a lot." Then he went on to describe what the Lord had done in that town, including some remarkable healings.
I think that captures a key insight into the history of the Assemblies of God and other Pentecostal groups, which didn't have a lot of wealth, status, or respectability when they started in the early 20th Century. What they did have was a commitment to "pray through" until Jesus answered them, which gave them all the power they needed to tell others about Him. They believed as we do today that indeed, Jesus is the same yesterday, today and forever.
That simplicity still tugs at the heartstrings of Assemblies of God people.
ES: Why should Christians want to be like you? In other words, make the case for your distinctives.
GW: Certainly we've had our failures and flaws. If you don't believe me, I'd be happy to share the long list of mistakes we've made over the decades. However, our great desire is for everyone to draw close to Jesus, to be filled with the Spirit. The gift of the Spirit is infinite and we are expansible. There is more of Him to give and there is more for us to receive.
We just want to get as close as we can to what the first Christians believed and how they behaved.
The Exchange is a part of CT's Blog Forum. Support the work of CT. Subscribe and get one year free.
The views of the blogger do not necessarily reflect those of Christianity Today.