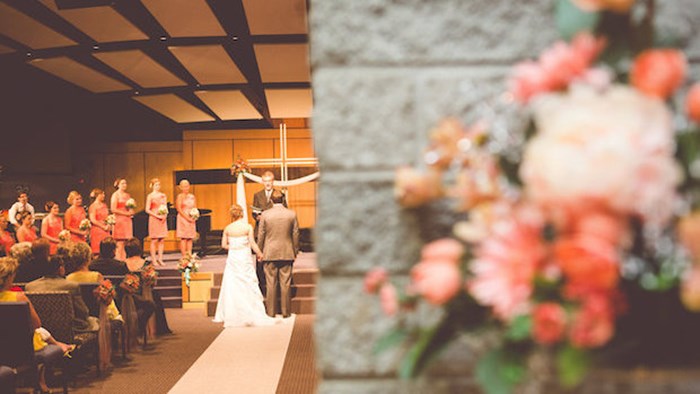 Image: Courtesy of Traci and Troy Photography
Rand Paul: Government Should Get Out of the Marriage Business Altogether—Senator Rand Paul
Back in 2011, I read as Tony Jones made the argument civil and religious marriage should be separated. That was back when states were restricting marriage to opposite-sex relationships. Well, now that the shoe is on the other foot, and gay marriage is now legal everywhere, it is interesting to see conservatives taking the same view. I saw the first conservative reference to this in First Things and our research found a surprising openness.
Now, the first Republican speaks to the issue. I expect more. Actually, if I was a betting man, I imagine this will gain significant traction in the days to come.
It's Time to Legalize Polygamy—Fredrik deBoer
Remember back when the media mocked Rick Santorum for saying change the definition of marriage would lead to polygamy? Silly guy…
If Rachel Dolezal Isn't Black, How Is Caitlyn Jenner A Woman?—Sean Davis
The timing of the Dolezal/Jenner events has led to some fascinating conversations.
Dr. Darrell Bock joined me on this edition of The Exchange to discuss theology, cultural engagement, apologetics and a book he co-authored, Truth Matters. Don't forget to join me every Tuesday at 3:00 PM Eastern for The Exchange.