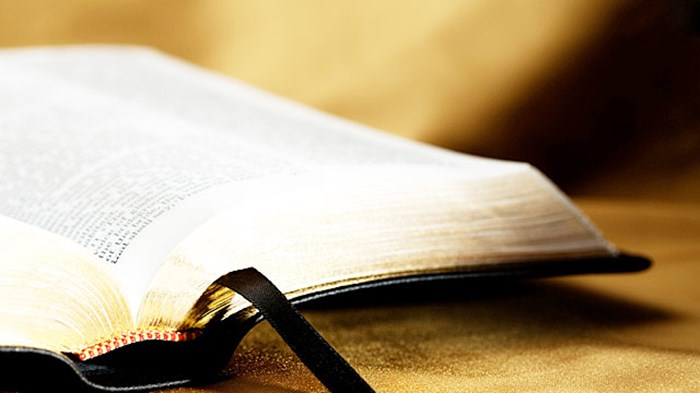 Last fall, LifeWay Research conducted a study commissioned by Ligonier Ministries to examine the theological views of Christians throughout the United States. The results were disconcerting for those of us who hold evangelical beliefs.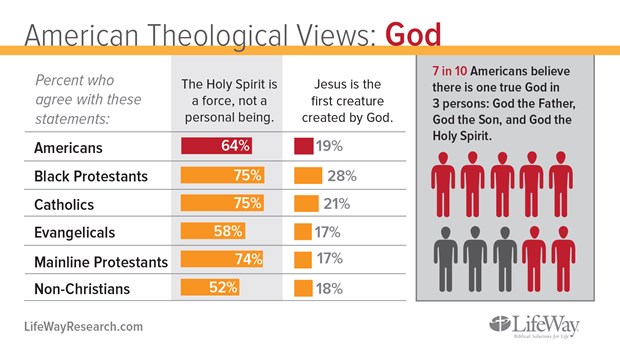 Americans who self-identify as Christians seem to believe in heaven, hell, and a little bit of heresy, likely without even realizing their error.
Biblical illiteracy is running rampant within many contexts. Fewer and fewer people know what the Bible actually says about key moral and theological issues, but more and more people know what they want the Bible to say on these issues.
At present, especially within Evangelicalism, doctrine is seen as cold, dead, and stiff.
We love doctrine for God's sake and his mission.
The problem is, when we forsake doctrine, we end up creating theological beliefs in our own image—driven by the winds of our own age.
Doctrine matters. Part of our job as Christian leaders is to remind people of that important truth—and to teach them doctrines that matter.
I currently serve as the General Editor of The Gospel Project, a curriculum that emphasizes the centrality of Christ throughout the Scriptures, points people to mission, and takes the learners deeper into theology.
The Gospel Project, and its team of writers and editors that create it, take doctrine seriously. For us, doctrine is not the dry doldrums of the Christian faith that just have to be gulped down. Doctrine isn't even the icing on the cake. Doctrine is the core of what The Gospel Project teaches because a right understanding of God is central to the Christian faith.
One of the tough parts about doctrine is that many think only scholars and pastors ought to be concerned with it. The Gospel Project goes to great lengths to make doctrine understandable—and even enjoyable to learn—for everyone.
When it comes to teaching and learning doctrine, it's important to remember that doctrine is not an end in-and-of-itself. We don't love doctrine for doctrine's sake. We love doctrine for God's sake and his mission. A right understanding of God and his gospel moves the Christian to missional living.
99 Essential Doctrines
The Gospel Project teaches 99 essential doctrines that are foundational for the Christian. Many of these are doctrines biblically-concerned Christians believe, but none of us ever think of as "doctrine."
The 99 doctrines are broken down into the following categories:
God's Revelation
God
Creation
Fall
Redemption
The Church
Restoration
As an example, here is one doctrine for each of the above categories:
God's Revelation
Special Revelation
Special revelation refers to God revealing Himself to humanity through historical events, His Word, and through Jesus Christ. Through special revelation, human beings learn about God's character, His will, His purpose for creation, and His plan for redemption. Special revelation shows us the nature and character of God, and because God has revealed Himself in this way, we can know Him—through a saving relationship with Him in the person and work of Jesus Christ.
God
God Is Unchanging
God's being, attributes, and the ethical commitments He has given cannot change. This means, among other things, that God is committed to being God, and that He is the same yesterday, today, and forever. God's unchanging nature is good news for Christians, for it guarantees that God does not change His mind or go back on His promises. Christians can find assurance and peace of mind in knowing that the God who brought them out of darkness into His marvelous light is the God who will carry them through into eternity.
Creation
Image of God in Humanity
The image of God in humanity is understood as mirroring God's attributes in our nature, actions, and relational capacities. In Jesus, we see the true image of God. He perfectly mirrors God's attributes, fulfills God's will, and enjoys a perfect relationship with the Father. The Bible continues to speak of the image of God in humanity even after our fall into sin, even though our ability to rightly reflect God has been marred.
Fall
Sin's Effects in the World
Sin does not only impact our relationship with God; it is also the root of our broken relationships with the people around us. Human sinfulness is the reason the creation groans in anticipation for redemption and deliverance from its bondage to evil powers (Rom 8:20-22). Sin has infected and redirected the social structures of society, leading to injustice and oppression. The distorting effects of sin are visible all around us, but the good news of the gospel is that the battle against these powers will be won through the work of Christ.
Redemption
Personality of the Holy Spirit
A right understanding of God and his gospel moves the Christian to missional living.
The Bible not only affirms the full divinity of the Holy Spirit, but also His personhood. Many people have mistakenly believed that the Spirit is a force or power, but not a person. However, Scripture affirms His personhood by acknowledging that He is treated as a person (Acts 5:3, 7:51; Heb. 10:29), acts like a person (John 14:26, 15:26; Rom. 8:14), has attributes of a person (1 Cor. 2:10-11; Eph. 4:30), and acts in personal ways (Isa. 63:10; Acts 13:2). In addition to these, the Bible also affirms that Christians relate to Him personally (Acts 5:3-4, 7:51).
The Church
Church and Kingdom
The church and the kingdom of God are closely related, though not identical. When the Bible speaks of the kingdom of God, it is referring to the reign of God in the world. The church is the people of God who live under His loving rule now, in anticipation of the full manifestation of God's kingdom in the future. The church's mission is to witness to God's kingdom, proclaiming God's message of salvation through Christ and demonstrating the power of the gospel through good works, so that others may be brought to live under God's reign.
Restoration
New Heaven and New Earth
When Christ returns and the children of God are revealed, the creation itself will be made new Like the resurrected bodies that Christians will one day receive, the physical world itself will undergo a similar transformation, so much so that the Scriptures describe it as a new heaven and a new earth (2 Pet. 3:13). Scripture describes the new earth as a physical place that will include eating and drinking (Luke 22:18; Rev. 19:9), as well as a city (Rev. 21:10-11, 21-26). Best of all, Christ will be all and in all, and we shall see Him face to face.
Check out what's coming up for The Gospel Project in the fall: a new chronological study through the Bible.
The Exchange is a part of CT's Blog Forum. Support the work of CT. Subscribe and get one year free.
The views of the blogger do not necessarily reflect those of Christianity Today.