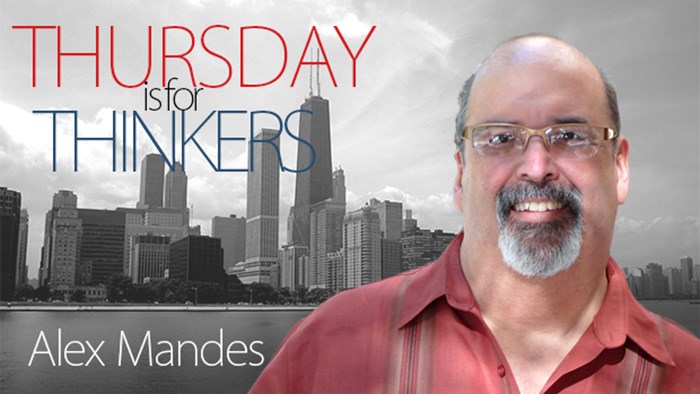 What is the need for yet another organization focused on immigration?
Organizations like the National Association of Evangelicals, The Immigration Table, and the National Latino Evangelical Coalition are providing significant vision and ministry, so why is it necessary to add in The Immigration Alliance (TIA)? These questions are all too familiar, ones that I myself struggled with! Simply put, if only advocacy was necessary to ensuring the needs of immigrants were holistically met, there is no need for TIA. The role of the advocate is a noble and necessary role. In fact I think our good work to effecting change must for start by someone articulating a different preferred future. Sometimes that begins by saying:
The American dream is a dream for some, but a nightmare for others!
Advocacy points out the schizophrenic view of expecting cheap products and services while at the same time denying existence to the people who provide such work.
Advocacy challenges our churches' flying over slums and neighborhoods for Short Term Missions while denying the need of the world that has moved into our towns.
Advocacy is pointing out systems that perpetuate inequities. At one time the systems held up walls; now they keep our future out.
Sometimes advocacy is a reminder that these immigrants are the future. We do well to love, recognize, welcome, train and empower them for the future.
Advocacy can take the form of information such as LifeWay Research's recent poll on immigration. Welcome the Stranger and Christians at the Border are also helpful resources.
At one of the first meetings I attended regarding immigration, I was asked what kind of advocacy I did for the immigrant. It stumped me at first, but my answer drew more questions. I said that I don't do advocacy. I work to equip churches to serve immigrants. I build capacity to serve the immigrant.
What does "building capacity" mean and why do we need to do it?
First let me tell you a story. In 1986, President Ronald Reagan granted amnesty to approximately 3.2 million illegal immigrants in the Univer States. At that time there were seven million undocumented people in the country, but only half were able to take advantage of the offer President Reagan presented. One reason was that there was a two-year window for people to apply. The other reason was that the points of service helping the immigrants quickly ran out of capacity to serve. These points of service included private attorneys and religious social service organizations such as Catholic Clinic, Lutheran social services, World Relief, and a few other such organizations. There were roughly 700[1] of these religious social service organizations.
The Immigration Alliance exists to build capacity for churches to holistically provide services that immigrants are desperate for.
Today there are almost twice as many of undocumented immigrants and documented immigrants needing other legal services but there are roughly the same about of points of service.
Another challenge is that the government strictly limits who can help the immigrant fill out their paperwork. There is a good reason for this. There are many people that take advantage of the immigrants by filling out their paperwork and charging legal rates. Some people do it for altruistic reasons, but the result may be the same. A small mistake can result in a three to 10 year bar from applying and result in immediate deportation. Therefore anyone giving legal advice (which includes filling in the paperwork) is considered a felony even if there was no charge.[2]
To ameliorate this, the government created a paralegal category called "partial accreditation." This partial accreditation allows for people who get some training and experience to work at a site recognized by the government such as the above mentioned social service organizations.
When I heard about this exception I asked if churches could become approved as sites to give legal services. The answer was a very qualified, "Yes." BOOM! In result, Immigrant Hope was formed and partnered with World Relief to multiply the training, develop systems and encourage churches to provide legal services. Think about all the churches in neighborhoods where immigrants live. They already offer services such as English as a Second Language training, food banks, and other forms of service. Churches offer almost everything but what the immigrant wants more than anything: trustworthy, affordable legal services.
Building Capacity—The Immigration Alliance
The Immigration Alliance exists to build capacity for churches to holistically provide services that immigrants are desperate for. The Immigration Alliance is a partnership of 17 different evangelical denominations and coalitions. In three years we set up 40 sites and the plan is to set up 1,000.
We are evangelical so we work with a view to increasing the churches ability to be the Great Community to the lost and left behind. We can't be the Great Community if we are not about the Great Commission and the Great Commandment. When our church can turn a blind eye to the pain of people suffering around us our dance truly has turned to death. I'll not deny that they are breaking the law but two wrongs do not make a right.
For a long time, the good work of the church was to call for a compassionate response to this problem. They joined together and formed The Immigration Table to work together in advocacy. But to advocate without having the ability to serve when our advocacy pays off is tantamount planting a crop but not being equipped to gather the harvest. The Immigration Alliance is the sister to the Evangelical Table. While we see and appreciate advocacy for us is must be secondary to equipping the church to welcome, holistically serve via legal services, make disciples of immigrants and empower immigrants to be the new American church of the future.
[1] This number is hard to quantify but the point is that there was not the capacity to meet the need.
[2] Sometimes a family member may help but that is inadvisable since they still might give advice that will result in a bar from staying and may result in deportation.
Here is a video explaining the mission and vision of The Immigration Alliance:
The Exchange is a part of CT's Blog Forum. Support the work of CT. Subscribe and get one year free.
The views of the blogger do not necessarily reflect those of Christianity Today.