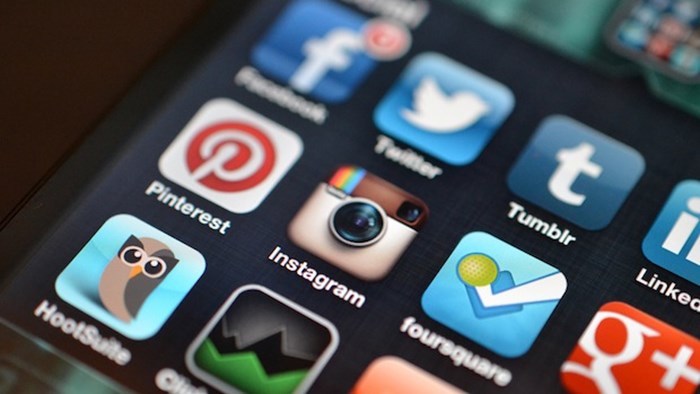 I am a millennial, who began using Facebook in 2013 and Twitter 2014. (Yes, I was that late to the party.)
This recent foray into social media has revealed a dark facet of my heart—my identity is warped by shame, and I crave status.
I noticed social media caused strange dynamics to emerge from my soul. I became curious, even obsessed, to see how many people read a blogpost or retweeted a quote. I wondered how my digital "audience" would perceive me. The nebulous digital world occupied my thoughts and lead to heightened levels of "status anxiety." A day with limited pageviews discouraged me, I envied other ministries with larger followings, and I even considered paying money for people to "like" me (2,000 for $5 is a bargain!).
I thought social activity could cover my shame—the nagging voice of unworthiness, inadequacy, and deficiency. But, it didn't.
I thought social activity could cover my shame...But, it didn't.
In the digital revolution, people's worth (both socially and financially) gets attached to pageviews and "likes." So, we project images of our idealized life; we create a brand for ourselves; we design one-dimensional emoticons and avators of ourselves, all for the purpose of shaping others' perceptions of us. We sense our shame is great, so we cover it up, not with fig leaves, but with a new selfie or updated profile photo. (There are obviously other, positive aspects to social media. This post only examines this shame-related facet of it.)
The language of "Face"book—"like," "friend," and "status"—draws from the domain of real human relationships to project social value to our digital activities of typing and clicking. Oxford University neuroscientist Susan Greenfield highlights what happens when our community becomes unknown "friends"— "You are out to entertain and seek their approval and the danger lies then in constructing an artificial identity that's not really you at all. Everything you do is done for the approval and to impress this audience, who inevitably will be vicious and nasty because they're not constrained by face-to-face communication."
Social media has become another tool manipulated by the enemy to deceive us with the oldest of lies—we are what others think we are, not who God made us to be. Maintaining our digital identity can be yet another gravitational force pulling hearts away from Christ.
The popular Chinese website YY.com reveals this same heart inclination for honor. YY.com hosts channels of amateur performers, similar to YouTube.com. During live performances V.I.P. viewers spend over $1,000 of real money to drive a virtual Lamborghini in and out of the imagery performance hall. Why? To enhance their status. This cultural dynamic in China holds a mirror up to the vanity and futility of our own digital pursuit for honor, whatever form it may take.
And here is the most ironic part of my story: I began using social media because I wanted to resource Christian missionaries working in shame-based cultures with biblical truths. During my 9 years in Central Asia (a traditional "honor/shame" culture) I researched how the gospel addresses shame. But the very effort to communicate those ideas via social media exposed the shame in my own heart. Understanding the gospel in terms of "honor & shame" is not just for ministry in the Majority World; it was essential for my own spirituality as well.
Social media has become another tool manipulated by the enemy to deceive us with the oldest of lies.
As social media integrates into our daily lives it becomes an increasingly stronger role in our notions of value, worth, and identity. Every new social app enlarges the Internet's role as society's new playing field for gaining honor—albeit a virtual and ephemeral honor.
The voices of Babel live on—"come, let us make a name for ourselves" (Gen 11:4) But in such a world, God continues to summon the children of Abraham, "Come, follow me, and I will make your name great."
Here are four practices to reorient our hearts toward the true glory God offers us (John 12:43), particularly in regard to social media.
Acknowledge shame (i.e., our sense of unworthiness and deficiency) to yourself and to God. Shame is a cockroach—it only operates in darkness.
Prioritize the community of people who actually know you. God designed us to be satisfied with real relationships.
Seek God's face and name, not your own. Pursuing your own glory only leads to more shame (Rom 1:21-25).
Remember true honor and status come only from Christ (Isa 61:6-7; John 17:22; Rom 8:16-21). Root your identity in the God of our salvation.
The Exchange is a part of CT's Blog Forum. Support the work of CT. Subscribe and get one year free.
The views of the blogger do not necessarily reflect those of Christianity Today.