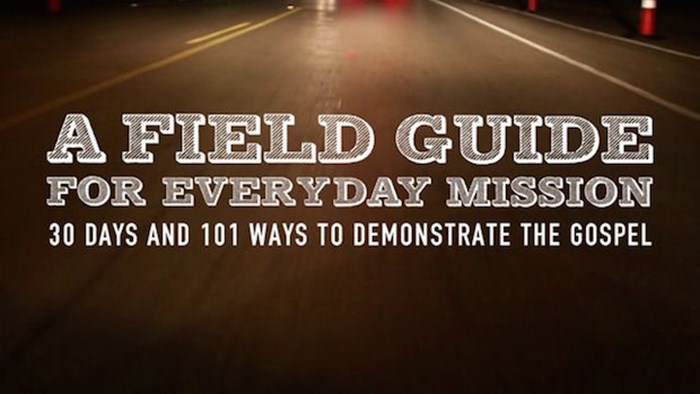 1. Fix broken things: Jesus saw blindness and other disabilities as symbolic of spiritual brokenness; we can to. Pick up trash, paint fences, help a neighbor with rehab, or clean a park.
2. Be generous: Sacrifice your time, money, and resources for the good of others. This echoes the generosity, sacrifice, grace, and initiation God first showed you.
3. Back your ministry up with your message: Be aware how the work of the gospel is echoed in your cleaning, fixing, renewing, and serving. Be willing to explain this when asked.
4. Build relationships: Stories get deeper, trust is built, and needs are expressed, only as relationships get stronger. Make time, ask questions, and visit often. Share your story and remember as they share theirs.
5. Take—or teach—a class or lessons: do adult education, cooking, fitness, art, or whatever you're passionate about. If there's no class offered in an area of your skill or passion, start one.
6. Don't forgo Christian practices in not-yet-believers' presence: Speak truth. Encourage, exhort, or rebuke others in love, as you normally would. Pray. Take communion. Demonstrate the difference your faith makes.
7. Look at your social media: Intentionally talk or tweet about Him, as much as you do the other things you enjoy and talk about, but would claim are less important than Him.
8. Interact online with grace: Few people are swayed by a social media rant or angry blog post. If you're social on social media, display grace and truth in your tone and comments.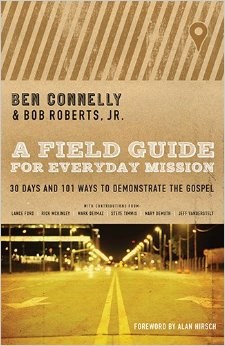 9. Perform an "idol check": Where do your time, money, and other resources go? What do you think about in your free time? Are those false gods/functional saviors?
10. There is only one conclusion from the pattern established throughout the Bible: being an everyday disciple on everyday mission is a global enterprise.
11.Build a relationship across the world: Whether through your job or school, a "friend of a friend," or social media connection, pursue people in a nation where God might be leading you to engage.
12. Parents, the Bible is clear when it comes to your role in your child's life: you are their primary discipler. We cannot farm out our child's growth to a church, school, camp, or trip.
13. Start when they're young: The earlier your child hears you pray, talk about the gospel, model fruit of the Spirit, etc, the better. Intentionally train your child, before you think you should.
14. Be proactive with extended family: If they live nearby, initiate get-togethers and include them in celebrations. If farther away, call or video chat. Check up; let them know you're praying for them;
15. Bless your family: Be the first to meet needs. Be the most generous with giving gifts or providing food,. Be the first to both repent and forgive. And be willing to explain why.
16. Know the things that shape culture: Watch movies and TV shows, listen to music, read books. At least find reviews of the major ones and know enough to see points of brokenness and engagement.
17. Visit public places one Sunday morning: Go to a park, running trail, coffeeshop, or store. Don't do this every week, but see once what the rest of the world does while you're in a church gathering.
18. Hang out in your 'hood on a Sunday morning: do the same thing as #34, but do it at home. See who's out; watch interactions; talk to folks; even make brunch and invite them over.
19. The most important thing an everyday missionary does is look to God—not ourselves, no matter how highly or lowly we think of ourselves—to fulfill His own mission.
20. Our right is not to give up or write people off. But if the first use of the "not-yet" gives hope, the other use should sober us: one day, "at the name of Jesus every knee should bow, in heaven and on earth and under the earth, and every tongue confess that Jesus Christ is Lord, to the glory of God the Father"
The Exchange is a part of CT's Blog Forum. Support the work of CT. Subscribe and get one year free.
The views of the blogger do not necessarily reflect those of Christianity Today.