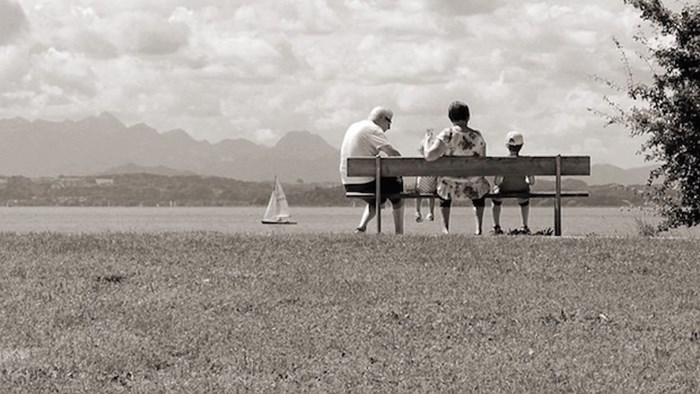 Image: Atranias / pixabay
Ed Stetzer: What is your experience in dealing with child sexual abuse cases?
Kelly Stetzer: I have been a prosecutor in North Carolina for over fourteen years. For over ten of those years, I have prosecuted child sexual and physical abuse cases exclusively. I have worked with hundreds of families who have been affected by child sexual abuse.
Many of the cases in which I have handled or prosecuted have dealt with child sexual abuse that has either occurred or been disclosed in a school or church setting. In this area of law, prosecutors work closely with experts in this field as part of a multi-disciplinary team, which includes law enforcement, social services, child advocacy centers, medical and mental health providers, the school system and many other partner agencies.
A church, much like a school, is a place where a child should feel safe and at peace.
ES: Are there legal requirements that mandate the reporting of child abuse?
KS: Yes. These legal requirements are enacted in each State and they do vary between different states. For example, some states specifically mention clergy in the category of those who must report child abuse, while other states exempt clergy from a duty to report child abuse if the information about the abuse was gathered during the course of a privileged communication. For example, the statute in North Carolina requires "any person or institution" to report child abuse to the Department of Social Services if they have "cause to suspect" child abuse. Church leaders should familiarize themselves with the specifics of the reporting law in their particular state. For an overview of each state's reporting law, visit ChildWelfare.gov.
ES: What should churches know about child sexual abuse in general?
KS: Much research has been conducted in the area of child sexual abuse. Research in this field increased after the infamous "Little Rascals" daycare case in the late 1980s and also with the later development of Child Advocacy Centers in the early 90s. While not all experts agree on statistics or even on the way in which child sexual abuse is often disclosed by children, it is important for church members to be familiar with some tenants of this research.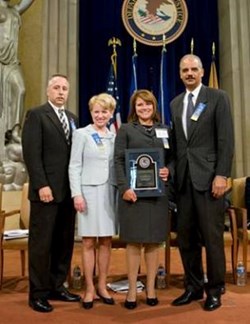 The environment in which a child is first asked about the sexual abuse can greatly affect a child's willingness to ability to disclose abuse or lack thereof. Children often worry about how adults will react to their disclosure of abuse, and may deny abuse if they are asked in front of other adults who they fear won't believe them.
There is a nationwide movement to encourage adults to learn more about the common "myths" associated with child sexual abuse so that we all can be more informed about the dynamics of this type of abuse. For more information about training programs available, visit the "Darkness to Light" website.
ES: What should church leaders do upon learning of an accusation of child abuse?
KS: If your state mandates that you report child abuse, you must report the abuse to authorities immediately. The natural inclination to "learn more" about the abuse by talking to the child or alleged offender prior to reporting the matter to authorities can have a negative impact on any subsequent investigation by the police or social services. The child should be questioned only by those investigators who are trained in interviewing children about child sexual abuse. Having a child questioned by those who are experts in the field protects both the accused and the child. Additionally, it is not in the child's best interest to have to talk about the abuse with multiple adults, and then later to have to talk about it again to investigators.
A church, much like a school, is a place where a child should feel safe and at peace. If multiple adults are asking embarrassing questions while the child is still on the grounds of the church or the school, the child may begin to associate negative feelings with the place where they are being asked about the abuse.
1 in 10 children have been sexually abused before their 18th birthday.
It is for the above reasons that most communities have nationally accredited Child Advocacy Centers whose main purpose is to offer a child friendly atmosphere where a child who has disclosed abuse will be interviewed by a forensic interviewer. That interviewer is trained in the dynamics of child sexual abuse and child development. Those interviews are witnessed by the various agencies who are investigating the case, often via closed circuit television. The interviews follow a nationally recognized protocol in the hopes of (1) reducing the likelihood of false allegations; (2) reducing the trauma to the child by eliminating the need for multiple interviews of the child; and (3) offering a safe, neutral and child friendly environment where the child feels "safe to tell".
Most Child Advocacy Centers are contacted by law enforcement or social services to schedule that interview after the matter has been reported to authorities. In other words, the forensic interview is often part of an active police or social services investigation. Most private entities or parents who are concerned that a child may have been abused cannot refer these children directly to a child advocacy center to request an interview of the child. Concerned adults must report the matter first to the authorities as they are required to do under their own state's mandatory reporting laws.
Even if church officials are not "mandated reporters" under state law, you should report the abuse to authorities anyway.
ES: How can I find out more information about this issue?
KS: I encourage church leaders to reach out to the agencies within your community who deal with these types of cases on a daily basis so that you can better understand the scope of the problem within your own community, and to seek advice from those agencies about what to do (or what not to do) when you learn of an allegation of child abuse within your church. Those entities may include your local Child Advocacy Center, the Department of Social Services, law enforcement agencies or the prosecutor's office.
Some helpful websites include:
www.d2l.org (Darkness to Light)
www.nationalcac.org (National Children's Advocacy Center)
http://www.apsac.org (American Professional Society on the Abuse of Children)
[i] False Allegations of Sexual Abuse by Children and Adolescents; MARK D. EVERSON, PH.D., AND BARBARA W. BOAT, PH.D. Journal of the American Academy of Child & Adolescent Psychiatry (Sept. 1988)
[ii] Townsend, C., & Rheingold, A.A., (2013). Estimating a child sexual abuse prevalence rate for practitioners: studies. Charleston, S.C., Darkness to Light. Retrieved from www.D2L.org.
[iii] Finkelhor, D. (2012). Characteristics of crimes against juveniles. Durham, NH: Crimes against Children Research Center; Whealin, J. (2007-05-22). Child Sexual Abuse". National Center for Post-Traumatic Stress Disorder, US Department of Veterans Affairs.
[iv] Matkins, P., MD, & Jordan, S., RN. Pediatric Sexual Abuse: Emergency Department Evaluation and Management, Advanced Emergency Nursing Journal, Vol 31, No. 2, pp. 140-152 (April, 2009); Adams, J., MD, Harper, K, PA-C, Knudson, S, PNP & Revilla, J, FNP. Examination Findings in Legally Confirmed Child Sexual Abuse: It's Normal to be Normal. Pediatrics Vol. 94 No. 3 September 1, 1994 pp. 310 -317.
The Exchange is a part of CT's Blog Forum. Support the work of CT. Subscribe and get one year free.
The views of the blogger do not necessarily reflect those of Christianity Today.