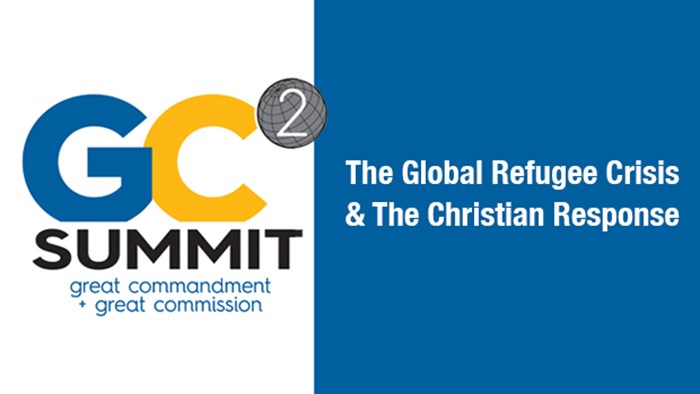 We have arrived at a moment of crisis.
This crisis has existed for some time, truthfully, but it has met a confluence of other factors, and here we are. Like all crisis moments, this crisis calls for a reasoned response.
Issues like immigration, radical Islamists, terrorism, and governance have all converged in Syria, Paris, and now the United States. In the middle of these issues stands the Church of Jesus. We understand that we need to share the gospel and serve those who are hurting, but how should that be done most effectively, and how can it be balanced with a commitment to national security and appropriate governance?
These issues, and more, have driven us to a place where we need to come together and come to some sense of conclusion about these issues and an appropriate, biblically-faithful, Christian response.
The Bible teaches us to be of sound and sober mind. This is an opportunity to do exactly that. Good people can and do disagree on issues of policy, but we've passed far beyond issues of policy.
Unfortunately, refugees are being treated like the new Ebola. Much like the Ebola panic, many are now terrified of refugees. Is there a response that is more in the way of Jesus?
The Refugee Situation
Over 200,000 Syrians have died in their 4.5 year conflict. That is roughly the equivalent of the Paris death toll every day since the start of their stuggle. Approximately 25% of those killed have been women and children, and over 80,000 of those killed have been civilians. This has led to a mass exodus where over half the population of Syria, 12 million people, have now had to flee their home looking for safety.
We believe that Christians need to respond in a, well, Christian manner; to call governments to respond for the good of their people, and to do these things in responsible ways. As such, we are inviting leading Christian organizations engaged in refugee resettlement, immigrant ministry, ministries of mercy, and more to join us in a conversation.
We are calling this a GC2 Summit becuase we care about the Great Commandment ("love your neighbor as yourselves") and the Great Commissions ("go and make disciples"). The meeting will be held at Wheaton College, jointly hosted by the Billy Graham Center for Evangelism (BGCE) and the Humanitarian Disaster Institue (HDI).
At this GC2 Summit, we will discuss refugee resettlement, immigrant ministry, security concerns, and a Christian response. We will plan to present new research on how churches are engaging immigrants and refugees, how Americans view immigrants, and more.
While we were considering this for some time later in the spring, due to the events of the past week we realize we cannot afford to wait that long. We are inviting you to join us for an important gathering of Christians to help encourage one another and find a way forward for churches and Christians. We will be building an alliance to plan these two events, and organizations that can affirm the Lausanne Statement and the NAE statement of faith would be a part of any guiding coalition. Others are welcome, but they need to know that the focus is related to the Great Commandment and the Great Commission (GC2).
The first meeting is a fly-in meeting for organizational leaders, planned for December 17th in light of the current crisis. This will be a group of leaders, not a meeting that is open to all. That group will lay out an agenda for a meeting on January 20, 2016 GC2 Summit: the Global Refugee Crisis and the Christian Response.
At that summit, the group will release a statement (drafted between the two meetings), look at best practices, find ways to collaborate, and more. We will have a link to register for the event soon.
It is in times like these that Christians must lead from a gospel-shaped worldview. Compassion must trump fear. Jesus people need to be present. And we have to raise a Christian voice—so let's do that together.
If you would like more information about the December 17th meeting and you are an oranization leader, please email micah.fries@lifeway.com. He can also answer questions as needed.
If you would like to sign up to receive updates and more information for the January event, click the big link below.
The Exchange is a part of CT's Blog Forum. Support the work of CT. Subscribe and get one year free.
The views of the blogger do not necessarily reflect those of Christianity Today.