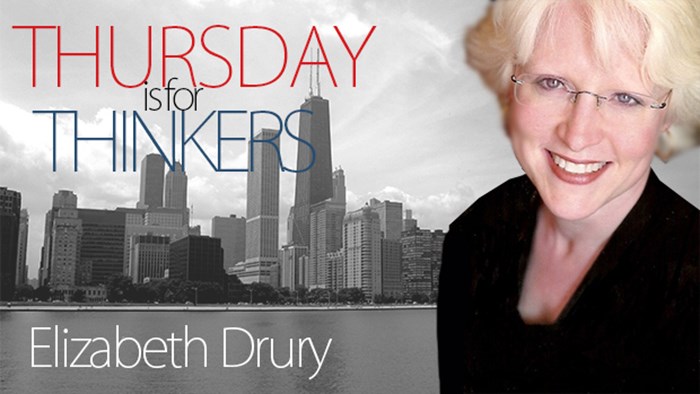 My husband and I receive a lot of credit that we don't deserve, especially when it comes to generosity, and it bothers us more than it used to.
We're generous by some standards. We tithe. We try to share time, money, and abilities. Scott serves churches and charities in fundraising, estate planning, and stewardship services, so in a sense, we've practically gone "pro" with the topic of giving.
But a much higher measure of generosity has made us blush with shame and aspire for more. We recognized it not by hanging around people and places where we were comfortable and knew the social ropes, but by crossing a socioeconomic border and staying a while.
A year ago, in quite a departure from the familiar, our family began attending a church of primarily poor and homeless people near Washington, D.C. The experience has brought incredible friendship, learning, and growth for us and our teens.
It all began when we met the pastor, who described enthusiastically the church's upcoming ministries on Thanksgiving Day. "We usually get lots of volunteers earlier in the day, but clean-up can be a long, lonely process," she explained, adding with a sparkle, "And we can always use more mashed potatoes!"
So, bearing pots of steaming spuds and gravy, we showed up—the whole family—to lend a hand.
Earlier that frigid Thursday, church members (most of whom live in dire poverty themselves) had assembled at a rented community center at 6:00am to pick up homeless men and women from hypothermia shelters around the county. They prepared donated food and lovingly served breakfast and a turkey dinner to 180 people. Everyone broke bread together and shared a worship service. At mid-afternoon, volunteers in vans returned guests to the shelters or street corners from which they had come.
Then, nearly staggering in exhaustion, they cheerfully tackled what looked to me like Dish Armageddon. They mopped, scrubbed, and sanitized. They cleaned the restrooms. They spent hours delivering leftovers to shelters and painstakingly storing other items in a rented closet. As we followed their instructions in helping out, we each wrestled with a convicting question:
Am I that generous?
At the last, when the enormous mess had finally been conquered, the couple overseeing the work commented with a smile, "The Lord must have sent you in answer to our prayers—because last year we did this job by ourselves." Dumbfounded, we discovered that they gave themselves to this labor of love not just on Thanksgiving Day and Christmas but on each and every Sunday on a slightly smaller scale—and they did it with no guarantees of extra help. Am I that generous?
As we started helping out more often, we witnessed unflinching physical affection among people in all states of cleanliness.
Once, a drunken man in a violent temper burst through the door with unfastened, freshly soiled pants. Others rushed to help him get changed into something clean, dodging his fists and insults.
On Easter Sunday—how should I describe it?—a bowel catastrophe interrupted an otherwise lovely lunch. Before it was contained, it had taken on epic proportions. My family and I washed dishes (suddenly a lesser Armageddon by comparison) from a safe distance while others graciously helped clean up the mess, careful to protect the panicked adult's fragile dignity.
Am I that generous?
We hear dozens of requests after meal times. Does anyone have a grocery bag? A container? A cardboard box? Ziplocks for leftovers? A carton of chocolate milk? Always, yes. With startling generosity, people who possess very little share the treasures they have. It's the most vivid picture of community we've ever seen.
Offerings include modern-day widow's mites: pennies, free burger coupons, and bus tokens—costly gifts, indeed.
Many, including the pastor, open their lives to sufferers of schizophrenia, Tourette's, drug addiction, alcoholism, lice, criminal records, uncontrolled diabetes, sexually transmitted diseases, and other very messy realities. They share their cell phone numbers, bearing incalculably inconvenient burdens.
I know it's not about comparison, and of course, poverty and generosity do not necessarily go hand in hand. But, honestly, am I that generous? Are you?
Recently, during a seminar sponsored by our denomination, Scott and I were seated around a table with friends from this church, and discussion took an uncomfortable turn. Someone thanked us for our generosity, and others chimed in.
We chafed at the unfounded accolades. Friendship isn't benevolence; blessing goes both ways. And in God's economy, not all giving reflects generosity.
Tithing, after all, is something we believe God expects, sort of a minimum standard. Scott gets paid for his giving-focused job; he doesn't do it for free. And I would have made those mashed potatoes, anyway, even if we had stayed home. Generosity may have had little to do with it.
So around that table, we could only object with croaking voices that the credit was wholly undeserved. We have the easy part.
By sharing life with lovers of Jesus who might never be able to write a check, we've learned profound lessons about precious generosity. They have shown us that God wants to cultivate within us and his Church an exponentially greater capacity for giving than we have ever known.
Venture close enough, stay for a while, and the believing poor may teach you, too.
The Exchange is a part of CT's Blog Forum. Support the work of CT. Subscribe and get one year free.
The views of the blogger do not necessarily reflect those of Christianity Today.