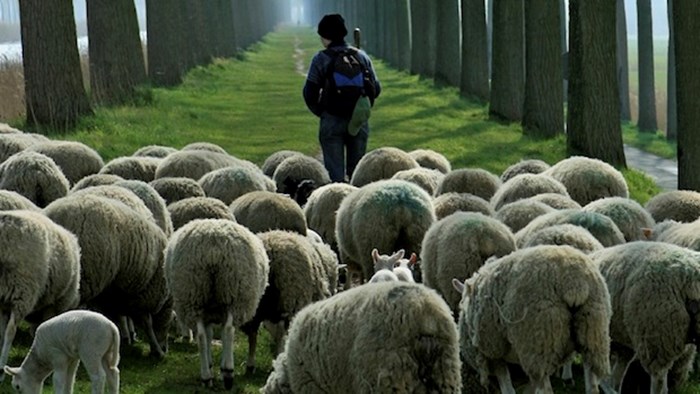 Ed Stetzer: Were you upset with my article dealing with your statistics?
Jerry Frear: Well, no. I chuckle every time I see them now because my study from 1992 is 23 years old. I would certainly hope there would be changes after more than 20 years of "pastor appreciation" and the spotlight that was shone on the ministry.
Focus on the Family finally did a division of pastoral ministry care following the study. Now, a lot of denominations have someone at the district level responsible for pastoral care. With all of this going on, I would hope that the numbers were better.
I'm pleased that Clergy Appreciation has stuck around, other people care about it, and there's a legacy with it. But I would hope that after 25 years of advocating for those in ministry that the numbers have turned around in some way shape or form.
I think your article was great. I've been waiting for somebody to write an article like that for at least ten years. Because I don't know of any other statistical survey that's quoted as often during Clergy Appreciation Month that's as old as it is. You couldn't use it for a report any more. A teacher would give it back to you and tell you to find something more current!
ES: So how exactly did you get the research for your study?
JF: I went to the library and got 17 metropolitan area telephone books. In the spring of 1992, We assembled a group of volunteers to sit and call 200 pastors in each of those 17 metropolitan areas. I think we made 3,900 calls total. The numbers we got from those calls were what we used in any of our press releases and things we did.
ES: Do you share my concern about the use of those statistics?
JF: The biggest thing is that the ones that are quoted most often are incredibly old. People need to be careful about quoting old numbers.
Over the course of the last two decades, things have changed. The ministry has become a better place to be and people are much more aware of what's going on with their pastoral leadership and their needs.
Two decades ago, I talked to guys who had never had a vacation. They had had been in their churches five, six, seven years and had never seen a vacation day. I used to talk to guys who worked six and seven days a week with 80-hour weeks. Now the leadership I'm around has a much more balanced life and are encouraged to be a good parent and spouse along with being good pastoral leaders.
I don't believe the survey numbers are close to being accurate any more because they are so old. You should look at the individual situation you know and the situation in your local body, then compare that to what you're hearing with what these numbers that are being quoted and thrown around.
I don't ever want to declare the problems the ministry was going through in the 1980s and 90s are fixed. But I think the situation for pastoral leadership has greatly changed and changed for the better. I'm very thankful for that.
The Exchange is a part of CT's Blog Forum. Support the work of CT. Subscribe and get one year free.
The views of the blogger do not necessarily reflect those of Christianity Today.