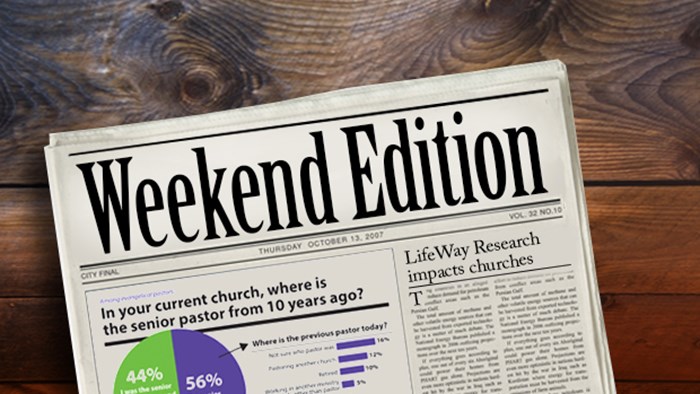 What is the Earliest Complete List of the Canon of the New Testament?—Michael Kruger
I'm a consistent reader of Kruger's blog—you should be too. It will make you smarter about history and theology.
Evangelicals on death penalty: Like other faiths, opposition highest among most religious—Tobin Grant
Tobin covers the story, but does a great job explaining the context a bit more.
20 Ways Being a Mom Makes You a Better Leader—Selma Wilson
I had never thought of this in this way, but Selma has some great lessons on what mothers bring to leadership.
A Word for Brutes Against Brutes—Charles Spurgeon
While preparing research for Every Living Thing (on animal welfare) someone sent this sermon by Charles Spurgeon to me.
Planned Parenthood's problems go far beyond whether it sells organs (COMMENTARY)—Charles Camosy
Here's a helpful look at Planned Parenthood.
Download this week's edition of The Exchange Podcast with Afshin Ziafat.
Want to read a weekly digest of The Exchange blog? Click here to subscribe to Christianity Today's Newsletter for The Exchange to get weekly wrap-ups in your inbox.
Earlier this Week at The Exchange
Jesus: he's like the Hulk. "You won't like me when I'm angry!"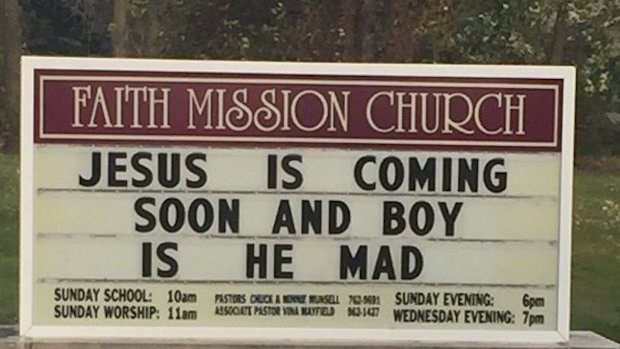 This week's church sign comes from Terry Gibson. As always, send me your signs via Twitter to @EdStetzer.