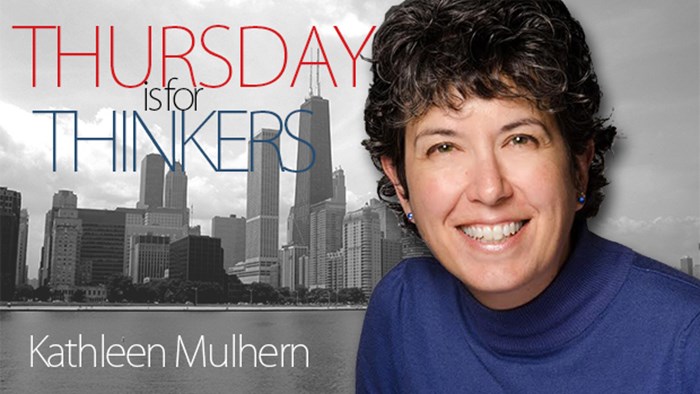 Sometimes, if I'm feeling particularly despondent about my lack of discipline, I'll go read Raymond of Capua's account of Catherine of Siena and the way she fasted … for years. He tells us she subsisted entirely on the Eucharistic host. For years.
In some perverse way, that makes me feel better because it is so far out of the realm of reasonable behavior that it "resets" my spiritual discipline expectations. I'm no Catherine of Siena, so I feel free to aim lower, someplace around the spiritual level where potato chips might belong.
In my classes on spiritual formation, we often work with the counsel of saints through history–Evagrius standing naked in a well during the winter to mortify his lustful passions; Simeon containing his life on the top of a pillar; Julian enclosed in a cell perpetually. Weird and wonderful tales of the great and terrible effort to choose God. Somehow those people seemed to have time for these kinds of prolonged pursuits that we do not have. Twenty-first century life is very full, and time is very short, and the demands are many. So we plug and play the disciplines as best we can, in light of our evangelical beliefs and traditions. Yet, whatever we do, we must do quickly and efficiently. Why does that slogan sound suspiciously menacing?
Twenty-first century life is very full, and time is very short, and the demands are many.
It's not hard to feel that the disciplines have become just one more spinning plate that we must keep in motion as we pursue Christ. Not only that, but other complications—modern, life-altering, and omnipresent—are leading us to increasingly fractured and shallow lives.
Our brains are changing shape and function the more we use technology, and many of the most savvy in the tech field limit their children's access to it.Who will limit mine? While there is no moral connection to these facts, there are spiritual consequences.
Our dialogue—diminished by character counts and absent of any tone of voice—has become increasingly beset with antagonism and suspicion. The trolls no longer live under the bridge; they're in every combox. And, more grievously, they are often Christians, verbally throwing the first stone and the last.
Our engagement with our neighborhoods, the actual space in our lives, is all too often reduced to the time it takes our garage doors to open and close. Two Colorado pastors had a wake-up call one day when they reflected on Jesus' call to love your neighbor and realized most people can't name the people who live next door. One of my favorite mystery writers, P.D. James, describes something similar—"a crowded world where non-involvement was practically a social necessity."
J. Heinrich Arnold once said, "Discipleship is not a question of our own doing; it is a matter of making room for God so that he can live in us." Here are three "making room" disciplines for the 21st century that are not usually listed in manuals of spiritual disciplines. They used to be normative, but now require intentionality. They cannot be done quickly or efficiently, yet we may wish to consider them as real practices that contribute to transformation.
"Discipleship is not a question of our own doing; it is a matter of making room for God so that he can live in us." - J. Heinrich Arnold
1. Reading a book, a whole book. Slowly.
We read, but our reading is not helping. We're reading articles online and Facebook posts and the crazy links they go to; we're "consuming" rapidly and efficiently for information. We are hooked on listicles and conclusions reached in the second paragraph of a single page article. Our reading is information based, but it's actually de-forming us in multiple ways and, necessary as it may be for work and culture, it needs to be countered with quiet, focused, long reading that trains the mind in inner listening. We need to take up spiritual reading (which does not necessarily mean reading spiritual material), slow reading—a discipline of sitting still with someone's thoughts until they lead to your own.
2. Walking, slowly, around the block or local park.
Ray Bradbury's creepy short story, "The Pedestrian," peeks into a world where a lone walker passes through silent streets. Now, I live in one of the most health-conscious states in the country, and the streets aren't silent. People here are active outdoors at all times of the year. They climb 14ers and bike 100 miles over mountain passes and climb the unclimbable. People are crazed about wearing their wrist fitness trackers and counting their steps. But slow, ambition-less walking—without any purpose other than the willingness to be present to a neighbor who is watering the lawn or a young couple pushing a stroller—could perhaps unhook the physical activity from its calculated caloric goals or its adrenalin rush and become a spiritual rhythm of renewal.
3. Conversing, slowly.
We update, check in, and comment. We react, respond, and post, but when we get to the nitty-gritty of our lives, we all too often shy away from saying what we really mean. It's far too risky. The mutual examination of ideas, of experiences, and of our joys and sorrows has got to go past a Facebook post and 82 likes. We're turning into virtual kiosks of information about ourselves, but are losing the ability to work through that thick space between us and our co-workers, between us and the people who sit in that pew in front of us every Sunday, between us and even our closest friends. Can we speak with grace and listen without judgment?
Our reading is information based, but it's actually
de-forming
us in multiple ways.
I'm not oblivious to the irony of posting this—it's short, informative, full of supporting links, and has a list! So it doesn't count for much, if anyone's counting. But if it helps you close your computer, go home and take a walk before dinner, spend an hour reading a really good novel, and then tell someone about what it made you think and feel, it will have served a purpose, a divine one, I think.
The Exchange is a part of CT's Blog Forum. Support the work of CT. Subscribe and get one year free.
The views of the blogger do not necessarily reflect those of Christianity Today.