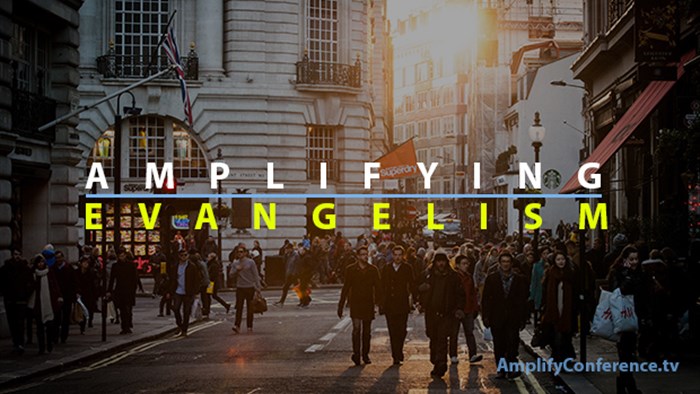 I don't watch much in sports, but once I dreamed of being a professional baseball player. My father used to take me to Yankees games. I was already playing little leagure, and I saw my future before me: pitcher for the Yankees.
Since that did not work out, I'm bitter and don't watch sports.
But, most kids have a similar dream. For most it doesn't matter that only a very small percentage of people move on to play professional sports. Love for the sport trumps any future hope of attaining professional status. You play for the love of the game!
But, hypothetically speaking, what would happen to youth participation and leagues if we professionalized a common practice, and only those thought to have professional potential were allowed to play?
Youth leagues would shrink, the majority of children would be heartbroken, and an elitist culture would saturate the realm of sports. As you could imagine, professionalizing a common practice would be detrimental to its existence and participation.
While there are some traveling teams, rec leagues, and private schools that cultivate such talent, there will always be youth leagues where all skill levels can play, grow, and enjoy the sport.
However, I'm afraid that in the church, we have professionalized the common practice of evangelism—and it has become our detriment.
Professionalizing Evangelism
Anytime you professionalize something that should be or is common among everyday people, you shrink not only the passion for that thing, but the participation as well. When it comes to evangelism in the church, there is no doubt that it has been professionalized. Professionalizing it has led to a lack of passion for it and participation doing it. Few believers have ever shared their faith in Christ.
This is a shame.
This dying passion for evangelism is even reflected in publishing. Literary agent (and friend) Mark Sweeney recently confirmed this in an email:
Through our literary agency we speak with Christian publishers daily. Most of them are interested in our authors who are writing on the subject of discipleship—hardly any will seriously consider books dealing with the topic of evangelism. They openly acknowledge that "evangelism" doesn't sell these days in the evangelical market, and that concerns them. There are some exceptions, but very few.
So how has the church professionalized evangelism? I believe there are three main ways the church has professionalized what should be the common practice of evangelism.
First, through staffing the church has inadvertently created the façade that people are paid to evangelize. In other words we have "clergified," or professionalized, evangelism through the roles of pastor and evangelist.
Thus, people think one of the responsibilities of the pastor—whether it be the lead, associate, youth, children, mission, etc. pastor—is to share the gospel with others. Armed with this presumption, people bring their friends, family, co-workers, and neighbors to the man or woman who can wax eloquently the gospel.
Professionalizing evangelism through roles and positions leads to an aspect of missions being dependent on a few "professionals." When the church begins to rely on hired-hands to do evangelism other believers may stand passively on the side-lines. This scenario will fail to see a breakout harvest of revival and growth.
Something similar happened in Korea in the 1800s. Missionaries started paying Korean Christians full-time to go and preach the gospel to everybody. This practice eventually led to the moniker "Rice Christian," for it emphasized that people were becoming Christians because they were getting something for their services.
To counteract the "hired-hand" and ineffective practice of missionaries in Korea, John Nevius instituted some principles that when implemented became a catalyst for revival and evangelistic growth.
Nevius believed nationals should evangelize from their position of vocation and influence. For instance, if he's a shoemaker, he should stay a shoemaker and then evangelize from that position.
You might call this being "missional." The Nevius principles decentralized the practice of evangelism from the professionals and instead equipped believers to share the gospel with those around them wherever they were.
Second, the church has undermined the universality of evangelism by suggesting some people have the gift of evangelism and others do not. Some people misinterpret Ephesians 4:11–12 to suggest that some people have the "gift of evangelism" since it is listed with other leadership positions. They also use Paul's exhortation to Timothy ("do the work of an evangelist," 2 Tim 4:5) as added ammunition to build the case for the gift of evangelism.
There's no gift of evangelism in the Bible.
I'll save the discussion about what the title and position meant then to how it is applied today for another time. Suffice it to say, the underlying meaning of Ephesians 4 suggests that everyone on the list is to "equip" God's people for the work of the ministry—a work that involves the practice of evangelism.
So, here's the deal: there's no gift of evangelism in the Bible. In other words, no one has the gift of evangelism. However, everyone has the responsibility to evangelize!
Therefore, it's in the job description of every pastor and leader—regardless of title or position—to equip God's people to evangelize.
Third, the church has created the assumption that evangelism is something that happens at church not through the church (i.e., believers).
Over the last thirty to forty years, especially in Evangelicalism, churches have emphasized the practice of "inviting" friends, family, co-workers, and neighbors to church so that they can hear the gospel. To help create incentives for doing so, churches spruced up the music, added some strobe lighting and smoke machines, and dressed up the building to make it less "churchy."
Not to lie, it worked for a while, and still continues to work in areas. However, for the most part, many of the people who are going to come back to church have already come back.
Many of the people who are going to come back to church have already come back.
The problem is, while many have fixed up the barn, the wheat still isn't harvesting itself.
We have some nice looking barns; the problem is that we have fields and fields yet to be harvested. It reminds me of Lanny Wolfe's lyrics, "My house is full, but my field is empty…It seems my children all want to stay around my table, but no one wants to work in my fields."
We have to defuse the idea that the most likely place evangelism will occur is "at" or "in" the church. Rather, we must explain that the future of evangelism will take place in their neighborhoods, their homes, their workplaces, the coffee shops, the ball fields, and community areas—and equip them for such a future. In short, we must transition from an attractional to an incarnational model of evangelism—from a "come and see" to a "go and tell" people.
The way to de-professionalize evangelism is through dispersion.
Evangelism is not reserved for a professional, a gifted person, or a specific place; it is a practice reserved for every believer in any environment they may occupy. Churches must communicate this, and work towards equipping every member to be a minister and a missionary—regardless of whether they're a stay-at-home mom or a CEO of a fortune 500 company.
The truth is, most believers will never become "professional" pastors or evangelists, but they can—as seen in millions of children around the world who play sports—participate in a common practice that not only brings them joy, but others as well.
The Exchange is a part of CT's Blog Forum. Support the work of CT. Subscribe and get one year free.
The views of the blogger do not necessarily reflect those of Christianity Today.