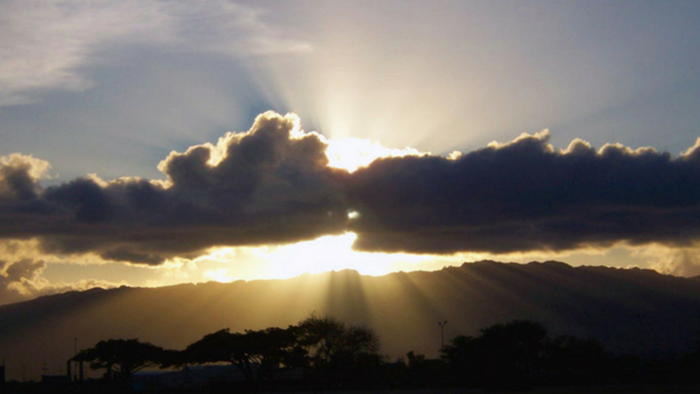 As early as Acts 2, Luke wrote that Christians were devoted to, "the apostles' teaching," which has at least something to do with what we would call "biblical preaching" today. Many scholars believe that much of the New Testament came from sermons that first were preached then written down to form our Bible. And before that, Jesus's own ministry was marked by His preaching (Matthew 4:17, 23; Matthew 5-7; Mark 1:15; Luke 11 – just to name a few).
Jesus's life, death, and resurrection was the turning point of history. But unless that good news is proclaimed—and proclaimed in fresh, relevant ways to each new generation in their specific time and place—it is in danger of remaining merely a historical fact. God's plan to keep the gospel alive and transformative for people in every generation is for preachers to faithfully proclaim it (1 Corinthians 1:18-25).
So at its core, biblical preaching should always be the gospel, God's good news about Jesus. I'm aware that most of you who are reading this already understand the foundation of the Gospel and the blueprint of the New Testament letters in answering the question "What is Biblical Preaching?" So, allow me to address two other factors that are connected to biblical preaching but often overlooked:
The unique personality of the preacher
The distinct perspective of the audience
One of my favorite ways to think about preaching is Phillips Brooks' well-known definition, "Truth through personality." According to Brooks, every preacher will—and should—preach God's Word a little bit differently. It's His truth through who he made me to be. Though we would never want to overshadow the former with the latter, we recognize that God speaks through the uniqueness of his servants. Pick any prophet, or read through the New Testament letters to the churches and it seems clear that God's messengers were doing more than impersonally relaying a message. Preaching is not just about what is said, but who is saying it.
Even Jesus didn't just tell us the gospel. He didn't just shout a set of truths from heaven and expect everyone to figure out what to do about it. He came to Earth, lived among real people in a real place, and gave specific examples of what exactly it was going to mean for people to respond to the gospel. Jesus preached the same truth we try to preach every weekend in church, but He did it in a specific way for the people in His time and His place. And all of us preachers should do the same. That, in part, is the difference between preaching the Bible and teaching a history textbook. We don't just recite historical facts. We—through our personality, experiences, and cultural lenses—preach about how those biblical truths impact our lives in the present and in eternity.
An example of biblical preaching is found in Nehemiah 8. At this point in Nehemiah's story, the major project of rebuilding Jerusalem's wall has been completed and the people who returned from Exile are settling back into their homes. Then at the beginning of chapter 8, they all gather in the city square and have a worship service. The service started with Ezra reading Scripture for about 6 hours. But after that, it says that there were some other priests there with Ezra whose job it was to "instruct the people in the Law." And here's how Nehemiah 8:8 describes what they did: "They read from the Book of the Law of God, making it clear and giving the meaning so that the people understood what was being read."
It was the priests calling to read Scripture and "make it clear". Another way to say that Hebrew phrase could be "translate it". Whether people know a lot of Bible or not, there will always be a historical and cultural gap between our world and the biblical world. It's the job of a biblical preacher to try to bridge that gap through clarification and application.
As a preacher then I am constantly aware that I am, as John Stott describes it, living between two worlds – the biblical text and the lives of people. I have to constantly remind myself that if I am not immersed in the text, living and breathing it for myself, then I will probably have a hard time trying to make it come alive for the people who hear me preach. And unless I am connected to the real stories, the real hurts, the real experiences and fears and successes of people, I will most likely not be able to connect God's truth to their lives in my preaching. Preaching is a bridge building operation where a real person connects the real Jesus to real people.
The Exchange is a part of CT's Blog Forum. Support the work of CT. Subscribe and get one year free.
The views of the blogger do not necessarily reflect those of Christianity Today.