Feb 4, 2016
Interview
Church Planting At Thomas Road Baptist Church—An Interview with Jonathan Falwell
Thomas Road's pastor discusses the church's 60-year history of planting churches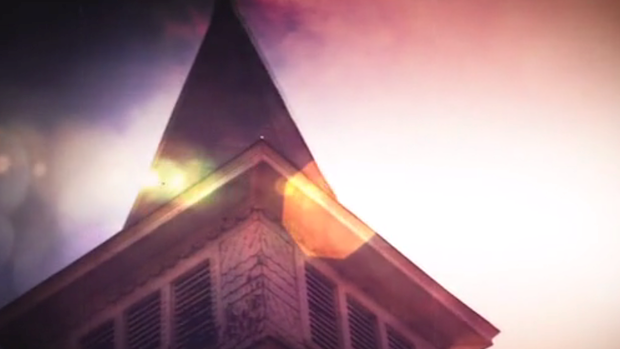 Image: TRBC
Ed Stetzer: Tell me about the church planting history of Thomas Roads Baptist Church as you look back at your 60 years.
Jonathan Falwell: My dad was always about church planting. He planted Thomas Road in 1956 and planted the first church out of Thomas Road just a year later. The church in Arnold's Valley, Virginia is still thriving today.
In our close to 60 years at Thomas Road, we've planted 4,791 churches and we're casting the vision for more. We want to go over 5,000 churches by the end of next year. That's a passion that has always been part of our DNA and something we continue to work towards and pray about. We realize the way to change the world is not through elections, but through the local church.
ES: When we talk about Thomas Road, everyone thinks about Liberty University. But does the passion and focus on church planting precede the university?
JF: Absolutely. It goes back to the very genesis of our church. Recently, I read through some documents from the church in Arnold's Valley telling how dad helped plant that church. Four months after he planted Thomas Road, in June of 1956, he began talking with a man he went to school with at Baptist Bible College in Springfield, Missouri about planting that church. They started working. They started planning. Dad began doing meetings there. He spent two weeks in that valley speaking every single night in a little chicken barn they had there. They planted that church.
Within four months, somebody donated the land and money to build a building. That building is still there on the property and they are still meeting there. When you plant churches today, after only four months most people are still trying to figure out how to find their way to the church. Dad was passionate from the beginning that we've got to plant more churches. We've got to saturate the world with the Gospel through the local church. He believed in it and we're doing everything we can to continue that belief and continue that passion.
ES: When you say you've planted more than 4,000 churches at Thomas Road, what were the different ways that has happened? Were some of those people sent out? Were some of those you directly sponsored?
JF: All of the above. We have sent people out. We have funded other churches. We have trained and equipped them. We have helped to connect them with other groups. We have funded many of them all around the country. And we still continue to do that.
We're also planting churches internationally. We're working very diligently with groups like the Timothy Initiative and other groups where we're planting churches in places like Sri Lanka, Nepal, Kenya, Tanzania, Burkina Faso, everywhere we can.
Dad always had the phrase, and we've kind of adopted it and kept a hold of it is the statement of saturation evangelism, "Reaching every available person at every available time by using every available means." That's what we do.
ES: People know the legacy of Thomas Road in a lot of different ways: Liberty University, cultural engagement, and even political engagement. But one of the unknown legacies is that of church planting. How is that continuing to move forward?
JF: We have the Liberty Church network, which is an organization that's been part of Thomas Road for around 35 years. With that, we are working towards planting churches, equipping, training, assessing, connecting with NAMB and other groups to do all that we can to use every resources, every opportunity and every person that God blesses us with.
Overall, we want to make sure we are planting churches and multiplying what God has already done specifically with our church, but also throughout the history of our nation and the history of our world. We want to make sure we take it to the nth degree and continue to do that until Jesus comes back.
Support our work. Subscribe to CT and get one year free.