Feb 13, 2016
Leadership
Saturday is for Seminars—Talbot Seminary at Biola, and Ignite is Going Viral
Looking forward to being at Talbot Seminary and Ignite! |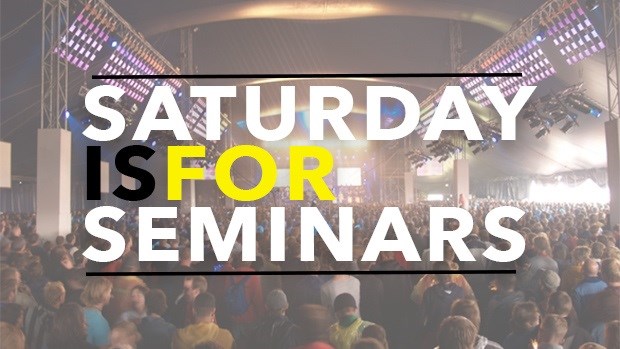 March 1 & 3 I'll be speaking at the Robert L. Saucy Lectures Series and chapel at Talbot School of Theology. Talbot is described as:
a theologically conservative, evangelical seminary in Southern California near Los Angeles. With over a 60-year heritage of biblical fidelity, the seminary couples solid evangelical scholarship with intentional character development to prepare students for a lifetime of relevant, effective ministry.
I'm very excited to spend time with the faculty and students there.
March 2 I'll be at Ignite in sunny Arizona. Billed as a "ministry-transforming event where church staff and leaders gather to increase leadership and best practices while being encouraged to influence the world through church planting and multiplication," Ignite will host dozens of speakers and multiple breakout sessions.
Here's the Ignite video from 2015:
Here's the link to register for Ignite.
Coming Soon
February 14, 2016
Preaching at St. Luke's Cathedral
Orlando, FL
February 20-21, 2016
Christ Fellowship Miami
Miami, FL
February 23, 2016
National Religious Broadcasters Convention
Nashville, TN
March 1 & 3, 2016
Talbot Faculty Forum
La Marida, CA
March 2, 2016
Ignite Church Planting
Gilbert, AZ
March 12-13, 2016
Christ Fellowship Miami
Miami, FL
April 8-10, 2016
Colson Center Wilberforce Weekend
Washington, D.C.
April 17, 2016
The Moody Church
Chicago, IL
April 22, 2016
AWANA National Meeting
Streamwood, IL
April 23-24, 2016
Christ Fellowship Miami
Miami, FL
April 26-28, 2016
Exponential East
Orlando, FL
April 27, 2016
Reformed Theological Seminary President's Forum
Orlando, FL
Support our work. Subscribe to CT and get one year free.